VPI's Traveler Turntable Hits the Road After Newport Show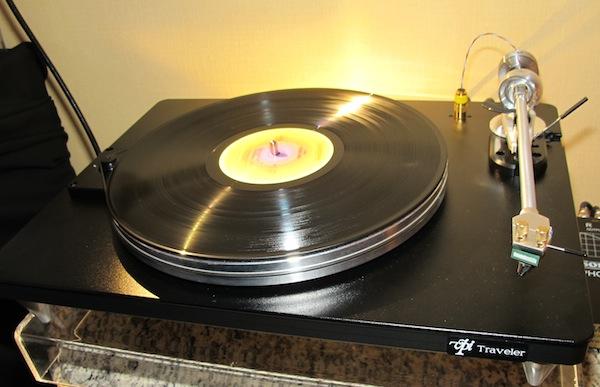 VPI demoed a more polished version of the company's new $1300 Traveler turntable/tonearm combination. If this aluminum paltered turntable that new includes a removable arm sounds as good as it looks, it should be a made in America winner.
Because the arm is easily removable, VPI's Mathew Weisfeld was able to carry it as onboard luggage on his flight from New Jersey to Orange County's John Wayne Airport.
Weisfeld says the 'table will begin shipping right after the show and should be available in a variety of colors. One of the great parts about having this site is that even though Stephen Mejias will be reviewing the 'table for Stereophile, I can still review it here, which I will ASAP.

LATEST VIDEO
<!- ------------------------------------>