VTL's 2.5 Hybrid Phono Preamp Sounds Great, Priced Right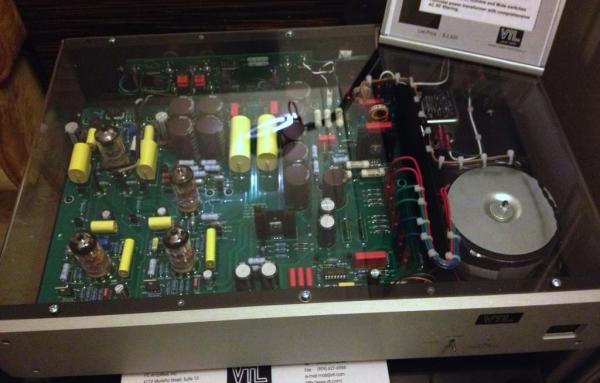 VTL's new 2.5 phono preamp is chock full of good parts and built beautifully within a solid chassis. It's a hybrid design with a J-FET solid state MC input and a tubed MM section.
I got a chance to listen to it through a pair of Rockport Technology speakers and it sounded full bodied, detailed and dynamic on an upcoming double 45rpm LP from Analogue Productions of Elvis Presley's experimental 1957 binaural recordings produced when RCA Nashville received its first two-track tape recorder.
The recording is super-transparent and completely unprocessed, putting Elvis in the building, though most of the band and the Jordanaires are off on the other channel.
The sense of Elvis on the microphone right in front of you is chillingly real on this recording and the 2.5 did a very good job of reproducing that.
Of course, switching to VTL's far, more expensive top of the line phono preamp took things to another level, but for $2500 the new 2.5 is a contender at its price point. One is coming our way soon for review.
<!- ------------------------------------>