3 Million Records and Florida Audio Expo Day 2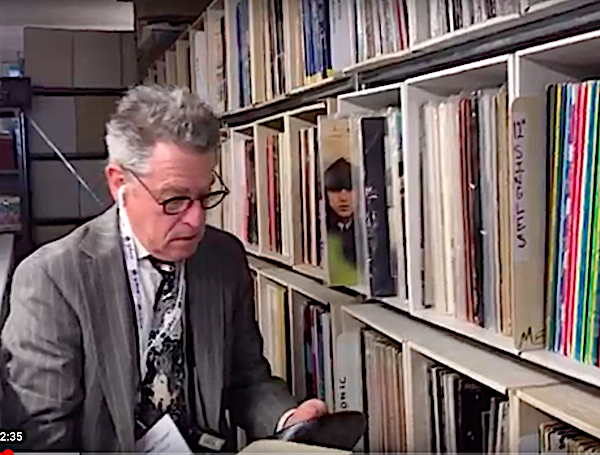 Bananas Music is a 3 million records record store plus it sells used audio gear. It's located right across the bay from Tampa so morning two of the Florida Audio Expo began with a pilgrimage to Bananas Music.
Bananas Music consists of 3 buildings: a two story record warehouse, an across the street building both located "off the beaten path" where you can buy and sell used audio gear, plus it's also filled with records, and a spacious, attractive retail operation in a shopping area where there's a big selection of new and used LPs plus new turntables and other audio gear.
All three locations are overwhelming, so packed with records one can easily become disoriented! If you visit, bring a list of wants. In 1977 Doug and Michelle Allen founded Bananas as a book store. Within a few years it was all records and no books. The 6500 foot two story warehouse located at 2226 16th Avenue you'll see in the video is said to be the largest record store in The United States.
Bananas was a "must visit" location so first thing Saturday morning I Ubered over there with Part Time Audiophile's Eric Franklin Shook, who kindly volunteered to be the cinematographer. It was well worth the visit though there was no time to really do serious record shopping.
Then it was back to the Florida Audio Expo, a 100% successful show debut that smartly didn't charge admission for its first year and kept it simple: no seminars or special events and no "marketplace". That can come later. For now, everyone involved should be more than satisfied with the show. Attendance Friday was very good. Saturday was packed. I left early Sunday but others who covered the show on Sunday said it was well-attended.
The video covers many of the rooms missed day one and concludes with excerpts from one of my hour plus "D.J." stints in the large The Audio Company (of Atlanta, Georgia) room if course minus the music to avoid copyright claim issues. It was fun playing to mostly "packed houses" and entertaining people with stories and great sounding records and files from digital.
For detailed show coverage visit the Stereophile website and read Jason Victor Serinus's detailed room-by-room coverage. This video has better audio than Day 1's coverage but is still problematic in places. Needless to say, this failed experiment in gimbal-video will not be repeated. However, despite the sonic issues you'll enjoy the visit to Bananas Music and the show coverage that follows.
<!- ------------------------------------>