Against the Odds, Quite Literally, Blondie Forged an Indelible Career Best Heard on 180g Vinyl Via a New Super Deluxe Collector's Edition 10LP Box Set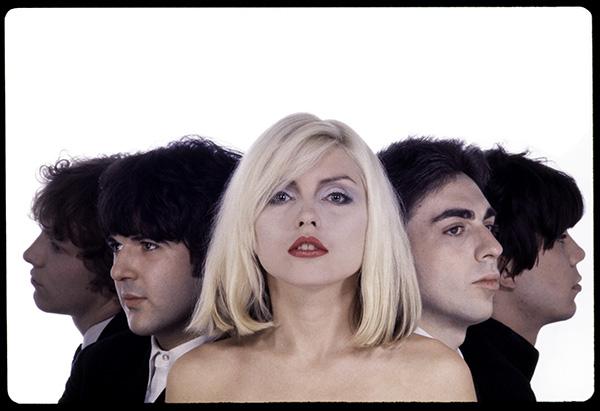 The longevity of Blondie is proof of the triumph of substance over image. The new-wave icons made quite a name for themselves in both the club trenches and on the charts when they emerged as the platinum-blonde darlings of the New York scene in the 1970s, unabashedly buttressed by the can't-look-away visual iconography of lead vocalist/songwriter Debbie Harry. But the more you spent time with the music on their first six studio LPs (all originally released on the Chrysalis label), the more you found Blondie had a special knack for transmogrifying the aesthetics of punk, the tenets of bubblegum pop, and their own deep-seated performance chops into something new.
The first phase of Blondie's career is now properly feted in Against the Odds 1974-1982 (The Numero Group/Capitol/UMC), a massive 180g 10LP/1EP/1 7-inch 45 Super Deluxe Collector's Edition box set. All told, contains 124 tracks — 36 of them previously unreleased — plus two volumes of liner notes, track-by-track commentary from all bandmembers, an illustrated discography, and scores of previously unpublished photos. Against the Odds 1974-1982 has also recently garnered a well-deserved Best Historical Album Grammy Award nomination for 2023.

"I'm very happy with how it all turned out, for sure," admits Blondie drummer Clem Burke. "The remastering brings out certain things, but I do like the original versions as well. We first got to look at the finished box set while we were in the studio recording some new music that'll be coming out probably sometime mid-next year, and it was inspiring for us to have that archival box in the studio with us. It lent a great sort of energy within the band, where the past and the present linked up for us to be able to move forward while looking back at the same time. Against the Odds was like a muse for us during that time we were in the studio."

The box set's pressing stats are these: The Against the Odds LPs were pressed at GZ Media in the Czech Republic. The mastering and vinyl pre-mastering were done by Michael Graves, and everything was remastered from the original analog tapes. Geoff Pesche at Abbey Road Studios cut the lacquers, and no DMM was used.

Against the Odds lists for a hefty $466.99, but if you look around, you can find it for less. I've seen it for $344.12 — which is exactly what I paid for my copy; happy holidays to me! Yes, there's an abbreviated 4LP box set with just the bonus outtakes/rarities material without the six original albums included that lists for $199.99, but you might as well go all-in here like I did. (Incidentally, I'm told Blondie's latter-day, post-Chrysalis catalog is either in the process of being acquired, or has already been acquired by BMG, so I humbly suggest all those albums comprise the next mondo Blondie LP box set.)

Burke, 68, got on the line with me a few weeks ago to discuss how the Against the Odds 1974-1982 box set all came together, how the 7/4 shift in the back half of "Heart of Glass" gave an extra dimension to such an indelible No. 1 song, and how important producers Richard Gottehrer and Mike Chapman were in capturing the Blondie sound in the studio. Anytime, anyplace, anywhere, any day, any way. . .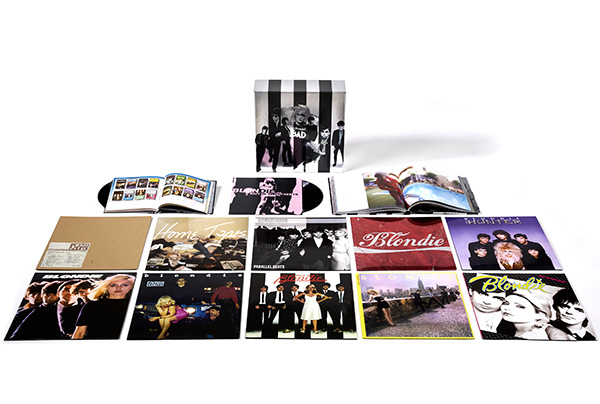 Mike Mettler: After spending countless hours with the new Blondie box set, I feel like you were able to capture the interactivity between all the bandmembers and actually got to show, "Hey, this is really a good band." I think people sometimes get trapped by looking at the Blondie image versus the Blondie substance, and literally everything in this box shows the full substance of the arrangements, the singing, and the playing. I'm sure you would agree Against the Odds reinforces the idea that Blondie is a real, great f---ing band, to be blunt.
Clem Burke: Yeah. Especially when I was listening to the basic tracks for [February 1978's] Plastic Letters — once we got Frank Infante to come onboard for the recording of that album where he played bass, and guitar as well. I think he and Chris [Stein, Blondie guitarist] were switching off on instruments. [In addition to bass, Infante is credited with plating rhythm guitar on Plastic Letters.]

When we were going through the basic tracks in the archives, it was really great to hear those tracks — just the raw, basic tracks — and hear how great everyone was playing together in the studio live.

Of course, the image of the band, and Debbie [Harry]'s image, is what opened the door for us originally. Over the last couple years, we've achieved some more credibility on the performance/musical side of things. It's like Debbie's talents as a songwriter were overshadowed by her glamor — and, on the whole, everybody got caught up in that.

In retrospect now, one of the great things about having this archival box come out now is people are able to — as you mentioned — just see how great the band was and all that was going on back then, and also hear the rough ideas that would come to fruition later on, on the [finished] albums. It's just a great document for us, for that reason — and we're all really happy about that.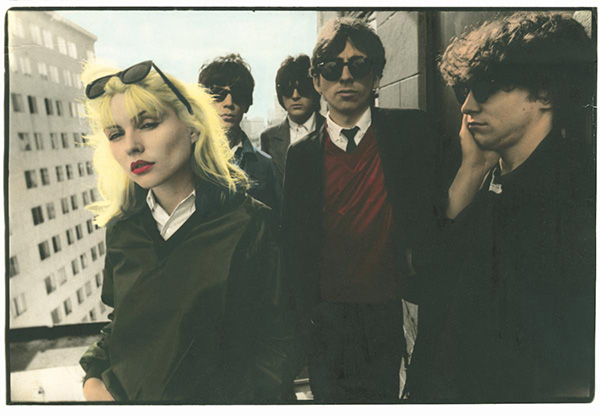 Mettler: Yeah. As an admitted vinyl and box set geek, I loved seeing that full page of all the stacked-up tape boxes in the beginning of the liner notes hardback. Those are all the original analog tapes, right? Did Chris [Stein] have those, or where did all that come?
Burke: Yeah, Chris had copies of the analog tapes — I mean, not the original original ones. Chris had those copies, but they weren't in very great condition. We had to bake the tapes. Steve Rosenthal, Tom Camuso, and the other gentleman who oversaw the remastering, Michael Graves — I think they all did a great job. I'm really happy with the way it came out. It's clear they put a lot of work into it.

Mettler: I agree. It sounds like they really put their mastering elbow grease into it. Right from the beginning of the 1974 Session on the bonus EP, I have to say I really like your stick work on a lot of it. It sounds like you're laying down the template for songs that would be coming later. "The Disco Song" obviously turns into the "Heart of Glass" a few years later, for example. Tell me more about the 1974 Session for you as a player.
Burke: In the early days with Blondie, we were basically a trio — obviously, with Debbie upfront — but it was just guitar, bass, and drums, so there was a lot of room for the drums to move around in the context of the arrangements.

Not to compare, but when you think of The Who, for instance, or The Police, or Led Zeppelin — all these bands are trios [i.e., in terms of the number of instrumentalists], so the drums take a more active role in the arrangement. Early on, I was able to get a lot of my riffs in. I think we all evolved, and the songs evolved, from there, as you mentioned.

And it's great to see that. I particularly like the [Alan] Betrock Demos, from about '75 [which are on Side 2 of the bonus EP]. That was a very memorable session that day, in a very hot studio in a basement in Queens [New York]. We recorded all those songs that — you know, funny enough, I always mention "Platinum Blonde," which was kind of Debbie's calling card at the time. It never really was officially recorded on a legitimate Blondie album — and I don't know why that is. But the other songs — "The Thin Line," "Puerto Rico" — they never were recorded other than at those sessions. It would have been pretty interesting to see what would've happened if we had recorded those later on.

Mettler: I always felt the ending of "Platinum Blonde" sounded like a Rolling Stones kind of finish-up there.
Burke: Yeah, it's like a New York Dolls/Rolling Stones kind of basic rock & roll song. And my friend Gary [Valentine], who I had gotten in the band pretty soon before we went into the studio, played the piano on that one as well. Actually, that was his audition for the band. He sat down at the piano and sang one of his songs. He wasn't really a bass player when he joined Blondie. He went on to co-write "X Offender," and he rewrote "(I'm Always Touched by Your) Presence, Dear." Great songwriter. [Both of those songs are on Blondie's self-titled December 1976 debut album.]

Mettler: I really like the false intro to "X Offender (Private Stock Single Version)," which is something I don't think I'd ever heard before. (chuckles)
Burke: (laughs) That was kind of fun. "X Offender," that was a great song, I'm still very proud of that song, to this day. Our producer at the time, Richard Gottehrer — he had written "My Boyfriend's Back," and he was in The Strangeloves. He was a songwriter as well as a producer, and he put that little bit in at the beginning of "X Offender," which is kind of reminiscent of the beginning of "My Boyfriend's Back."

[MM notes: "My Boyfriend's Back" was a No. 1 single for The Angels in 1963. It was co-written by Bob Feldman, Jerry Goldstein, and Richard Gottehrer — a.k.a. FGG Productions, who later formed the aforementioned Strangeloves, best known for their No. 11 hit in 1965, "I Want Candy."]

Burke: That track for "X Offender" came out really great. I was impressed to hear that being played on the jukebox at CBGB when it was first released [in 1976]. It's kinda more meaningful than hearing it on the radio.

Mettler: Well, yeah — I mean, if you were considered legit at CB's in those days, that was a thing that really mattered. And, as some of us know, that song was originally called "Sex Offender," but the label said, "Hey, we can't do that." The double meaning of "X Offender" actually works even better, I think — something you even said in your own comments in the liner notes.
Burke: Yeah. And, ironically, X — the word X, and just the imagery of X — kind of became synonymous with punk rock, and there was also the band X.

To this day, I'm very, very proud of the production on that song, and of our performance. It was the sound of Blondie in the studio. It wasn't the sound of Blondie live, because we were still kind of rough. But when we got into the studio, I think we were able to show what we could do inside the recording studio — production-wise, and playing-wise — and that song really, really stands up to this day for me.

Mettler: Besides the original six LPs, I like putting the needle down on those four LPs and one EP of bonus material. The Betrock Demo version of "Out in the Streets," for example, is bookended with the '74 Session stuff ahead of it, and I love hearing that progression.
Burke: Actually, "Out in the Streets" is one of the songs from that demo session that surfaced many years later on the [February 1999's] No Exit album that we did when we first regrouped, with Craig Leon producing. We did a more modern version of it on No Exit, but it's such a great song. I mean, those guys — Ellie Greenwich and Jeff Barry — are such great songwriters. And later on, as you know, Ellie Greenwich sings on the first Blondie album, on a couple of songs.

[MM notes: "Out in the Streets" was a 1965 single by The Shangri-Las that, oddly enough, only made it to No. 53 on the singles charts. On the self-titled Blondie album, Ellie Greenwich sings on "In the Flesh" and "Man Overboard."]

Mettler: I think people forget certain songs of yours are actually covers, like "Hanging on the Telephone" [from September 1978's Parallel Lines, "Telephone" reached No. 5 on the UK Singles chart]. If you didn't know that, you'd just feel like it was something Blondie wrote since you've made it into your own song.
Burke: We've had a lot of success with cover songs, you know? Obviously "Denis," [from Plastic Letters, "Denis" hit No. 2 on the UK Singles chart] by Randy & The Rainbows — and, of course, "The Tide Is High" [a No. 1 single from November 1980's Autoamerican], by the Paragons.

And, as you mentioned, "Hanging on the Telephone" is originally done by The Nerves. I was actually in a band with one of the members of The Nerves, Peter Case. He was also in The Plimsouls. I did an album with them called Kool Trash, and I think that came out sometime in the early-'90s. [Close — it came out in 1998, on the Fuel 2000 label.]

The story with "Hanging on the Telephone" is Jeffrey Lee Pierce, the singer from The Gun Club, was a big Blondie fan — and he was actually president of the Blondie fan club at one time. He sent us a mix tape, and "Hanging on the Telephone" was one of the songs on it, which is how we came to hear it for the first time.

Mettler: Well, there's no point in doing a cover that's essentially a straight cover, and Blondie doesn't really ever do it that way. You always put your own spin on it.
Burke: Right.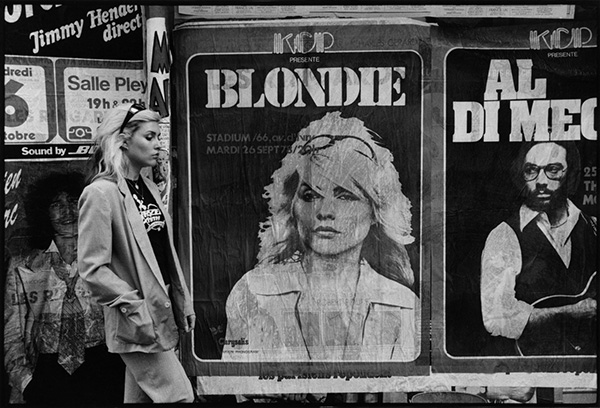 Mettler: Let's talk about your playing style, since you're a left-handed drummer playing a right-handed kit. Ringo Starr [of The Beatles] plays like that, and so does Dino Danelli of The Rascals [who sadly passed away on December 15, 2022, shortly after this interview took place]. Tell me how their influence may have played a part in your own playing.
Burke: Sure. A lot of times, I lead with my left hand, which makes it a bit different, you know? I wasn't really all that aware of it until people started pointing it out more frequently. When I started having drum lessons, I was originally in a drum and bugle corps. When I play traditional grip, I tend to lead with my right hand, and that's how I learned how to play. I don't think it ever really came up back when I was a kid, about leading with my left, because a lot of times I wasn't leading with my left. When I played traditional drum corps rudiments and things like that, I would start with my right hand. So I have a diversity, but I think I do naturally lead with my left when I sit down at the drum kit.

Mettler: Is there one best example of leading with the left and one example of leading with the right in the Blondie catalog?
Burke: Well, in the intro to "Call Me" [a No. 1 single for six weeks that was also the theme for the 1980 film, American Gigolo], I'm leading with my left. When people sit down and try to replicate that, if they don't lead with the left, it comes out a bit differently.

When I do 16th notes on the hi-hats on something like "Call Me" or "Atomic," I do lead with my left hand most of the time. It makes it a bit different. ["Atomic," from September 1979's Eat to the Beat, reached No. 39 on the U.S. singles chart.] Playing more traditionally, I'd say something like "Hanging on the Telephone" is where I'm probably leading with my right hand, more or less. I'm kind of ambidextrous when it comes to the drum kit nowadays, pretty much.

Mettler: I'm sure a lot of it is just instinctual at this point. I also feel we have to make mention of something you do in "Heart of Glass," a song that people have heard a hundred million times, give or take — the part where you get into that 7/4 shift in the back half, which really kind of changes the swing of the song. Did you come up with that idea in the moment? ["Heart of Glass," from Parallel Lines, was a No. 1 single in the U.S. and the UK, and, well, all across the globe.]
Burke: I think that was pretty much just a mistake that I followed up on — and that became kind of a hook. It just made things a little different in the context of the whole four-on-the-floor, 4/4 disco beat, and then we switched it up with that little change in there.

With "Heart of Glass," people always talk about how arduous it was, and how prolonged the building of the track was — which it was, to an extent, because I had to create a click track, basically, with the bass drum. The analog synths would go out of time as they were doing the repetition — the 32nd-note sequence. We had to build the "Heart of Glass" track from the bottom up where I just did the quarter notes on the bass drum, very piecemeal. Then everything was played along to the bass drum, and I did the rest of the kit on top of all that.

Mettler: And you were also using the Roland CR78 on that one too, right?
Burke: Right. The early Roland drum machine — and a monophonic rolling synthesizer, creating the sequence. But they couldn't be faint. They had to all be done separately, because it was during the real analog, analog days, without MIDI, and things like that.

Mettler: Yeah, so you actually had to play it, which is key. (laughs) Did you have any QC notes for the box set, or were you pretty much okay with what you were hearing as you guys were compiling everything?
Burke: I was okay with it, you know? I think the outtakes are always great to hear. I was fine with it all. I think we did a great job in the studio, and we were lucky to have two great producers in Richard Gottehrer and Mike Chapman, who were both songwriters, as well as producers/arrangers. They were both a big help for us.

Richard had a more old-school outlook where he would concentrate on maybe two or three tracks. For instance, on the first album [December 1976's Blondie], for "In the Flesh" and "X Offender," there was a bit more production than on something like "Rip Her to Shreds," which was pretty much just kind of first or second take — just rough, but it works for that song. Not that the rest of the songs were filler by any means, but a little less time was spent on some of the other songs, and he just polished a couple of tracks that would be potential singles.

Whereas, when we got to Mike Chapman with Parallel Lines, he basically wanted every song to be a hit single, so he spent a lot of time on the arrangements and helping us in the studio, quite a bit. Mike was very helpful on making Parallel Lines what it became.

And then, it's funny, because when we got to Eat to the Beat after the tremendous successes of Parallel Lines, I think Mike used a bit of reverse psychology on us. For example, with "Dreaming," which is basically a first take — just kind of a run-through — when Mike said, "Okay, that's it. We got that one. Let's move on," it's still hard for me to believe, because I instinctively overplayed, just for the fun of it at that point. It was a bit the opposite way of producing Blondie from Parallel Lines to Eat to the Beat.

Mettler: Both of those LPs are great records that are almost like mirror images of each other, in a way. I had the "Dreaming" 45 before I had the album, and that intro you do on it always got me right out of the box, from the very first time I heard it. Okay, it was a bit different, but we instantly knew it was you who was playing it.
Burke: Yeah, I tried to put little signature things in on a lot of the songs, like those drum intros. Those are part of my contributions to the arrangements, a lot of the time.

But "Dreaming," yeah — another really great song. We actually did that song at a charity event in Hong Kong with the foreign press, sometime within the last 20 years or so. They got all these little kids from an orphanage in Hong Kong who phonetically learned the lyrics to "Dreaming." We had a choir of, like, everywhere from 10-to-14-year-olds singing the words to "Dreaming" while we were playing it. It was pretty amazing. Basically, the lyrics are almost meditative in a lot of ways, and they brought out a completely different aspect of the song.

Mettler: Before we roll, I have just one more thing I like to ask just about every artist I talk with. I want to project ourselves, say, 50 years into the future into 2072, where probably neither you nor I are probably alive at that point, unless some weird science stuff is going on. (chuckles) However people listen to music in the year 2072 and they cue up the name Blondie, what do you want them to get out of that experience?
Burke: Hmm. What do I want them to get out of that experience? Well, I want them to enjoy listening to the music, and have an appreciation for how innovative we were back in the day. The songs, in general, are the legacy of the band — and that's the thing. I guess the band will survive, in that regard. The music will survive. It's amazing to think about it that way. I'm curious what songs they would pull up, and what the reference points would be.

And who at that time would perhaps be influenced by Blondie? I mean, nowadays, people are influenced by music that was made 50, 60 years ago. Fifty years into the future, I'm wondering if Blondie will have any kind of influence on the artists of the day. In the future, if someone listened to "Call Me," and then they listened to "Rip Her to Shreds," I think they would think it's two completely different bands. (slight pause) I also think that's kinda interesting.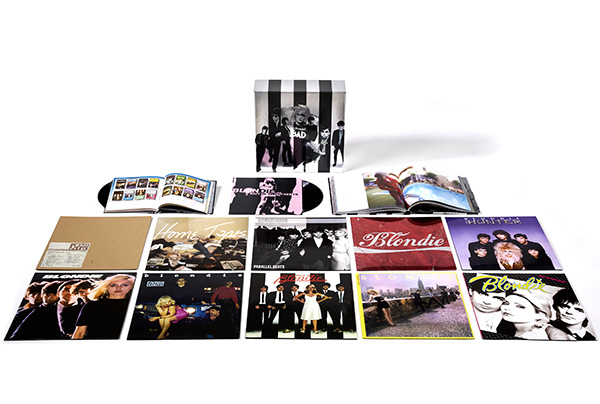 BLONDIE
AGAINST THE ODDS 1974-1982
SUPER DELUXE COLLECTOR'S EDITION
180g 10LP/1EP/1 7-inch 45 (The Numero Group/Capitol/UMC)

STUDIO ALBUMS

BLONDIE (1976)
Side A
1. X Offender
2. Little Girl Lies
3. In The Flesh
4. Look Good In Blue
5. In The Sun
6. A Shark In Jets Clothing

Side B
1. Man Overboard
2. Rip Her To Shreds
3. Rifle Range
4. Kung Fu Girl
5. The Attack Of The Giant Ants

PLASTIC LETTERS (1978)
Side A
1. Fan Mail
2. Denis
3. Bermuda Triangle Blues (Flight 45)
4. Youth Nabbed As Sniper
5. Contact In Red Square
6. (I'm Always Touched By Your) Presence, Dear
7. I'm On E

Side B
1. I Didn't Have The Nerve To Say No
2. Love At The Pier
3. No Imagination
4. Kidnapper
5. Detroit 442
6. Cautious Lip

PARALLEL LINES (1978)
Side A
1. Hanging On The Telephone
2. One Way Or Another
3. Picture This
4. Fade Away And Radiate
5. Pretty Baby
6. I Know But I Don't Know

Side B
1. 11:59
2. Will Anything Happen
3. Sunday Girl
4. Heart Of Glass
5. I'm Gonna Love You Too
6. Just Go Away

EAT TO THE BEAT (1979)
Side A
1. Dreaming
2. The Hardest Part
3. Union City Blue
4. Shayla
5. Eat To The Beat
6. Accidents Never Happen

Side B
1. Die Young Stay Pretty
2. Slow Motion
3. Atomic
4. Sound-A-Sleep
5. Victor
6. Living In The Real World

AUTOAMERICAN (1980)
Side A
1. Europa
2. Live It Up
3. Here's Looking At You
4. The Tide Is High
5. Angels On The Balcony
6. Go Through It

Side B
1. Do The Dark
2. Rapture
3. Faces
4. T-Birds
5. Walk Like Me
6. Follow Me

THE HUNTER (1982)
Side A
1. Orchid Club
2. Island Of Lost Souls
3. Dragonfly
4. For Your Eyes Only
5. The Beast

Side B
1. War Child
2. Little Caesar
3. Danceway
4. (Can I) Find The Right Words (To Say)
5. English Boys
6. The Hunter Gets Captured By The Game

DEMOS, ALTERNATIVE VERSIONS & OUTTAKES

7-Inch 45
1. Moonlight Drive
2. Mr. Sightseer

10-Inch EP Outtakes & Rarities ("Out In The Streets")
Side A (1974 Session)
1. Out In The Streets (1974)
2. The Disco Song
3. Sexy Ida

Side B (Betrock Demo)
1. Platinum Blonde
2. The Thin Line
3. Puerto Rico
4. Once I Had A Love (1975)
5. Out In The Streets (1975)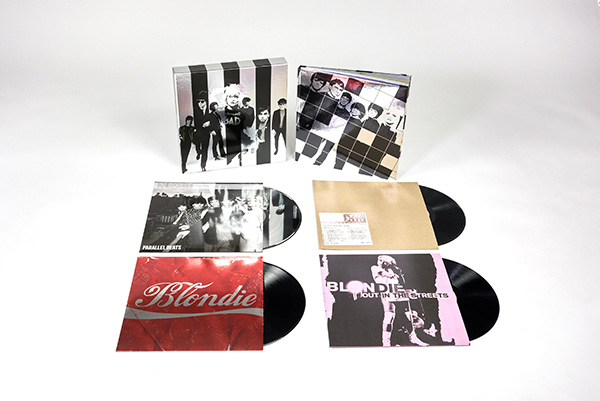 LP 1 Outtakes & Rarities ("Plaza Sound")
Side A
1. X Offender (Intro)
2. X Offender (Private Stock Single)
3. In The Sun (Private Stock Single)
4. Little Girl Lies (Private Stock Mix)
5. In The Flesh (Extended Intro)
6.
Kung Fu Girls (Take 8) >br>7. A Shark in Jets Clothing (Take 2)
8. Scenery

Side B
1. Denis (Terry Ellis Mix)
2. Bermuda Triangle Blues - Flight 45 (Take 1)
3. I Didn't Have The Nerve To Say No (Take 1)
4. I'm On E (Take 2)
5. Kidnapper (Take 2)
6. Detroit 442 (Take 2)
7. Poets Problem

LP 2 Outtakes & Rarities ("Parallel Beats")
Side A
1. Once I Had A Love (Mike Chapman Demo)
2. Sunday Girl (French Version)
3. I'll Never Break Away From This Heart Of Mine (Pretty Baby)
4. Hanging On The Telephone (Mike Chapman Demo)
5. Will Anything Happen (Instrumental)
6. Underground Girl

Side B
1. Call Me
2. Spaghetti Song (Atomic Part 2)
3. Die Young Stay Pretty (Take 1)
4. Union City Blue (Instrumental)
5. Llámame

LP 3 Outtakes & Rarities ("Coca Cola")
Side A
1. I Love You Honey, Give Me A Beer (Go Through It)
2. Live It Up (Giorgio Moroder Demo)
3. Angels on the Balcony (Giorgio Moroder Demo)
4. Tide Is High (Demo)
5. Susie & Jeffrey

Side B
1. Rapture (Disco Version)
2. Autoamerican Ad
3. Yuletide Throwdown

LP 4 Outtakes & Rarities ("Home Tapes")
Side A
1. Nameless (Home Tape)
2. Sunday Girl (Home Tape)
3. Theme From Topkapi (Home Tape)
4. The Hardest Part (Home Tape)
5. Ring of Fire (Home Tape)

Side B
1. War Child (Chris Stein Mix)
2. Call Me (Chris Stein Mix)
3. Heart of Glass (Chris Stein Mix)
<!- ------------------------------------>