Analog Corner #19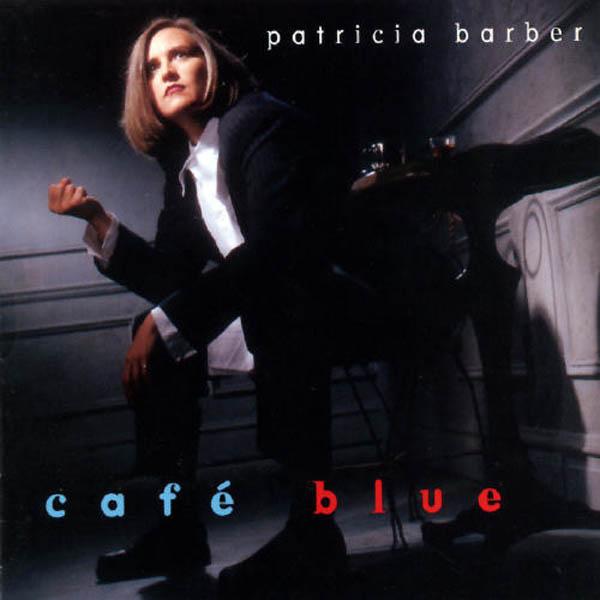 (Originally published in Stereophile, February 12th, 1997)
I'm not thin-skinned, I don't think. I dish it out and I can take it. So when a reader criticized me for souping-up my old Saab, I could handle it. When another canceled his Stereophile subscription, calling my very appearance in these pages "the last straw" without bothering to say why—as if it's obvious—I could take that too. Even when a reader characterized my reviewing style as "undisciplined" and "jarring and out of step with the rest of the equipment section" (see December's "Letters," Vol.19 No.12, p.15), I could brush that aside because I know it's not true. I think my reviews are informative and meticulously done. I just try making them entertaining, too. I can take all that stuff in stride.
But when a fan comments on my height ("Letters," December ;96, also p.15), calling me "Little Big Ear''—well, that hurts. Especially when he goes on to use my stature as the basis of an amateur psychoanalysis of why I am the way I am. Yes, at 5!0 6" I am "height challenged." But in the picture published in the September '96 Stereophile (p.57) I am standing next to a contest winner with a pituitary run amuck. He's big! So is Dennis Rodman! So what's his problem? Why does he "act out''?
So that I can overcome my hurt and move on with my life and this column, please indulge me one true story before I get to this month's analog agenda:
I was in Chicago a few years ago doing a public relations media tour on behalf of TDK, the tape company, proving to consumers that they couldn't hear the difference between a pop music CD and a cassette recorded in real time on a three-headed Nakamichi. (Most consumers, by the way, couldn't tell—much to their surprise.)
The "hook" that got me booked most of the time was the subject of old records and their monetary value. It was my pleasure to go on radio and television—including The Today Show—and tell people that records sound better than CDs, and that some of their old vinyl was valuable. This pissed off the local collectors and garage-sale addicts, but it made viewers and listeners very happy—especially the nonaudiophiles who called in after the show to say "Thank you! I was afraid I was the only one in the world who didn't like the sound of CDs. I bought a player and some discs and I hated what I heard."
Anyway, one afternoon I was supposed to be interviewed by a newspaper reporter at a fancy restaurant. She was late, so I sat down at the table, looked over the menu, and waited. Three women at the next table were having dessert and coffee and talking very loudly about personal oncology—specifically, the differences between ovarian cysts and tumors. No kidding.
"And then the doctor reached in," one was saying, "and felt it and said the cyst was roughly textured and tumors were smooth, so thank goodness mine were roughly textured....'' I'm hearing this and reading about poached salmon and Caesar salad. I stood up and went over to wait at the bar.
When the reporter arrived, we reclaimed our table, in hopes that the trio had moved on to a more appetizing subject. But no!!!! She was into the biopsy phase of the story. After about a minute of this, and with my new female companion about to hurl all over the menu, I very discreetly and nicely turned around and said to the trio, who by now had finished their coffee, "Excuse me, but we're about to order our lunch, and you're finished—your conversation is not exactly appetizing, so could you please talk about something else until you leave?"
Which they did. We ordered our lunch. A few minutes later the trio got up and walked away. As they got to the bar—about 50' away—one turned and bellowed across the crowded room, "You know what your problem is, mister? You suffer from short man's syndrome!!!!" To which I replied, in an even louder voice, "Lady, how would you have liked it if I'd taken off my shoes and socks, clipped my toenails at the table, and flicked the trimmings into your chocolate pudding?"
Tweezers & a Magnifying Glass
As long as we're on the subject of small...
A few months back when I discussed two essential analog setup tools—a pair of tweezers and a magnifying glass—I alluded to the old onanistic locker-room joke about those two tools, which anyone who reached puberty late in high school—or worse, in college (guess which short man)—has heard in most excruciatingly personal terms.
I got a surprise package in the mail the other day from Steve Lauerman, the Rega Planar importer. Inside was a really neat analog tool: a combination magnifying glass/tweezer set. It can come in really handy when you're installing a cartridge or performing other intricate setup work. It's labeled "Splinter Expert" (it's really handy for removing splinters too), and sells for $3.50 at your local hardware store. Definitely worth picking up.
No more wish lists!
A few columns ago I asked you to send in your choices for reissue vinyl. I received hundreds of titles from dozens of readers, some of which we've already printed. What I've learned from your lists is that arriving at a consensus is almost impossible, though certain artists appear again and again—like Creedence Clearwater Revival, The Allman Brothers Band, and Dire Straits. One guy, who wrote that "most rock'n'roll (99.9%) is dreck," hit the jackpot by listing all three—plus The Cars and Pink Floyd's Wish You Were Here.
What it comes down to is, we have to take what we can get—or, if our tastes run wild, leave it. Meanwhile, if you like Creedence, DCC's Willie and the Poor Boys is a winner on vinyl and gold CD, as is Pendulum (so far available only on gold CD). But, as I suspected, hardly anyone wants synthesized music, and there wasn't much call for so-called "progressive rock." So thanks for your lists...but don't send any more!
Speaking of reissues
Patricia Barber's intimate, jazzy Cafe Blue (Premonition PREM-737), which was a Stereophile R2D4 CD a while back, is now available on a superb 180-gram vinyl reissue (licensed by Music Direct) mastered by Greg Calbi at Masterdisk, plated at James G. Lee, and pressed at RTI, under the supervision of executive producer Michael Friedman and recording engineer Jim Anderson. Yes, it was a digital production—but with Jim Anderson at the board, it would sound great if it was done on a wire recorder. Believe me, you can check your "digititus" at the door with this one.
I A/B'd LP and CD using a remote-control preamp, and the major difference is that the LP has greater warmth in the midbass and less "crispiness" on top. With the DTI•Pro 32 out of the line between the Audio Alchemy DDS•Pro and the EAD-9000 Mk.3, the high-frequency transients on shakers and other percussion instruments took on an unfocused, "spitty" quality compared to the LP. But with the DTI•Pro 32 "enhancing" to 20 bits of resolution, the gap closed, though the CD still sounded brighter and more "etched." A great LP, musically and sonically, and available through Music Direct and Acoustic Sounds, among others.
My experience comparing Classic Records LPs and gold CDs tells me that, timbrally at least, and with the right equipment, the two formats can sound almost identical. I conclude, then, that the balance of the Barber LP was purposely tipped down to favor our analog sensibilities. Good. I find the LP balance more pleasing, though in either format the Barber is a formidable-sounding recording, and highly recommended.
And speaking of Classic, the test pressing of Duke Ellington's Jazz Party in Stereo (Columbia/Classic CS 8127) is spectacular! Better than the original, and much better than the Columbia Special Products reissue. The Duke does Dick Schory is a "must have''!
More news on the reissue front: Ying Tan, formerly Mike Hobson's partner at Classic Records, recently announced ALTOAnalogue, a joint partnership between the German Alto High Fidelity label and Tan's UK-based Quality Music and Entertainment. The goal will be to release "the very best rock, pop, jazz, and classical titles possible," using original analog sources, the best mastering facilities in Europe and the US, and 180gm "Super-vinyl" (their terminology).
The new company's first release will be a limited-edition Ataulfo Argenta boxed set (due April 1997) consisting of the late conductor's seven best-sounding, most collectible out-of-print mid-to-late-'50s stereo Decca/London recordings with the National Orchestra of Spain. The seven-LP box will be strictly limited to an edition of 2000 numbered sets, and will include a color booklet with a specially commissioned essay on Argenta in English and German. The records will be mastered—"for the first time," says the press release—from the original Alhambra tapes stored in Spain, and will feature the rare, original issue, Spanish-label covers. The records are:
Albeniz: Navarra. Guridi: Melodias vascas. Turina: La Procesi;aon del Rocio. Argenta, NOS (CS 6130).
Bretón: Andalusian Scenes. Argenta, Orquesta Sinfonica (CS 6148).
De Falla: El Retablo de Maese Pedro; Concerto for Harpsichord, Flute, Oboe, Clarinet, Violin, & Cello. Soloists, Argenta, NOS (CS 6028).
De Falla: The Three-Cornered Hat. Argenta, NOS (CS 6046).
Halffter: Sinfonietta. Argenta, NOS (CS 6029).
Rodrigo: Concierto de Aranjuez. Falla: Nights in the Gardens of Spain. Argenta, NOS (CS 6046).
Preludes and Intermezzos. Argenta, Orchestra Camara Madrid (CS 6152).
If you have to ask how much this will cost, you can't afford it.
Up the Sandbox
One of the things I really like about Bright Star's Barry Kohan is that when he sells you a sandbox, he tells you it's a sandbox. Then he prices it so reasonably that, even if you could build your own and build it as well, it's not worth your time to do it. I use a big Bright Star sandbox under the VPI TNT turntable and two smaller Big Rocks on the TNT's bare-metal-strut equipment shelves. Big improvement in focus and image solidity with tubed preamps.
Kohan recently went into the trendy air-support business. He sent me a pair of Air Mass 1 stands to try out. They support up to 99 lbs and cost $100 each. Only $100? What's in them, an inner tube?
Yes! Kohan takes one of his sand containers, inverts it, and glues what looks like the inner tube of a golf-cart tire to the bottom. He pops the valve, adds an extender that protrudes through the side of the box, and reinserts the valve there for easy access when the tire loses pressure. You rest the inner tube on a flat surface, place the Big Rock on it, and the component on the Big Rock. Then you pump in air using the supplied hand pump, until the unit floats.
If you've ever sat on an inner tube, you know it's not exactly a stable ride if your weight's not centered. The same is true here: If your component's balance is off-center—say, because of a transformer's location—the unit will list. With most components, a slight shift from center is all that's required to level the system. Kohan suggests topping it off with one of his Little Rock isolation pods.
With the TNT stand, adding the Air Mass means you also have to add an adaptor platform, which rests on two metal rails. I tried the Air Mass under some phono sections—if you didn't know what was really lurking under the platform, you might think it was an active system, so closely does the inner tube mimic the approximately 1.5Hz low-frequency horizontal and vertical resonance points of such devices.
Does the combination work? Yes. The Air Mass damps out floor- and airborne vibrations, while the Big Rock deals with internally generated ones and the Little Rock mass-damps the component's chassis. Could I hear a difference? I had to. It's my job.
Seriously, this is an ingenious, inexpensive, and effective product. You could probably achieve similar results using a hemorrhoid ring, but they're a pain in the butt. And they don't look so good. Rings, that is.
Remember that amplifier you told me to buy...in 1984?
If you're like me—heaven help you if you are—all of your friends come to you for hi-fi advice. Some actually take it. Others waste hours of your time, and later, when you ask what they bought, say, "Well, I told the salesman what you recommended, but he disagreed, so I went with what he suggested."
Such people are permanently enrolled on my personal shit list, but so are the ones who call during dinner to whine, "Remember that amplifier you told me to buy in 1984? Well, one channel doesn't work, and I've got some people coming over later, so could you take a look at it...now?" With these folks, you are a living, breathing, lifetime warranty card.
I accept such behavior from close family like my sister, for whom I built a (still working) Hafler DH-200 in 1980. I mated it with an NAD 1020 preamp and a pair of mirror-imaged Dahlquist DQ-10s (picked up used for $500). I added a used Technics direct-drive turntable (sorry) and Grace F9E cartridge, and the combo sounded pretty darn good.
A few years ago my sister's living space shrank and the DQ-10s had to go. I sold them for $500 (who said high-end gear's value tanks after you buy it?) and got her new DQ-20s. During the 1980s I bought her hundreds of great LPs—Japanese and British pressings, drilled MoFis, some of Sony/CBS's outstanding Bruno Walter reissues, assorted Living Stereos, and the like.
She enjoyed her records until the dreaded five-CD changer arrived, and she went digital with a vengeance. When I pointed out that she used to actually sit down and listen to music, but that since going CD she'd kept the music playing while performing other tasks, she wrote it off to "lifestyle changes," to not having sufficient time (she's a shrink). She even asked me if I could help her sell her collection of close to 1000 LPs. Instead, I brought over the Rega Planar 3 I wrote about in December.
Guess what? She's back with her LPs. Can't believe what she'd been missing. Can't believe that now she's finding the time to sit down and really listen. Can't believe how much better the records sound. How much more involving they are.
That's what she thought—until the cleaning woman decided to dust the turntable....
Back to our story
In the January "Analog Corner" I recounted how, in the late '80s, Analogue Productions' Chad Kassem became a very successful mail-order dealer of drilled Mobile Fidelity LPs. The next question I asked him during last summer's visit to RTI's pressing facility (where Kassem and Don MacInnis have teamed to start Acous-Tech Mastering) was, How did he go from dealing MoFis to used RCA Living Stereo and Mercury Living Presence LPs? After all, classical music was not exactly his bag.
In his disarming style, Kassem explained that, aside from what he read in The Abso!ute Sound and Stereophile, he "...owes everything to my customers. Not only have they bought [expletive deleted] from me, they taught me how to make catalogs, what else they wanted to buy, taught me about classical music, about performances. I learned all this from the customers." Others pay millions for market research. Kassem answers the phone and listens.
So Kassem began hunting down RCAs by advertising in Goldmine and by doing what we all do: going to used record stores, Goodwills, and garage sales. Of course, luck also played a part. One of the first titles the record hunter found at a used record store was RCA LSC-1817, the rare and much coveted Gaîté Parisienne. He paid $17. If you want to hear what the fuss is all about, you can pick up the Classic reissue for $30. Or you can pay $500 and up for an original copy, if you can find one.
At this point, Kassem was also buying cutouts of all sorts of music. Mind you, he was still working as a short-order cook for five bucks an hour. "I'd sell the heavy metal to the dishwashers, the country to the waitresses, the soul to the busboys...you know what I mean."
Kassem went from that job to working for Manpower Inc., where he landed a part-time job at a Philips light-bulb factory. Making a living in the record business was the last thing on his mind. But pretty soon Kassem found himself making as much money selling records as he was working his day job.
Every day Kassem visited UPS with boxes of records. Eventually the light bulb went on: Working at Philips was keeping him from making money! It was okay to not work a 9–5 job. Soon Kassem was selling MoFi gold CDs and buying new stock from "one-stop" distributors.
"The natural progression was, 'Hey, start doin' your own records,' you know? Do what people wanted to hear. And at that point nobody was doing it. There were, like, five years of no new vinyl coming out. Now it's being flooded. The whole time then I was trying to convince everyone [Chesky, MoFi, etc.] to do some records. Beggin' 'em. Do [Muddy Waters'] Folksinger, do blah blah blah. I was just being the voice of all of my customers."
Kassem's first reissue was the much-sought EMI recording of Massenet's Le Cid (licensed to Klavier, KS 522), with Louis Fremaux conducting the City of Birmingham Orchestra. Mastered by Doug Sax, plated by the late Ed Tobin at Greg Lee, and pressed at RTI, it set the precedent for almost a decade's worth of reissues from Analogue Productions and many other labels. Thousands sold quickly, and the title continues to sell. Kassem estimates that, between the original reissue and the later 180gm issue, he's sold over 10,000 copies of Le Cid. Kassem was off and running in the vinyl reissue business, aided and abetted by the good taste of his customers.
He followed Le Cid with some rather obscure but much-sought-after Vanguard titles, including Virgil Thomson's The Plow that Broke the Plains, conducted by Leopold Stokowski (AP 001), and Canteloube's Songs of the Auvergne (APC 002). Both titles have sold well, despite some controversy in The Abso!ute Sound about whether the reissues measure up sonically. Kassem told me he'd only seen two original Songs of the Auvergne in his life; what was the point of arguing over which sounded better?
Today, Kassem's Acoustic Sounds mail-order business and Analogue Productions record label have grown into a multi-million-dollar business. Kassem's reissue catalog is rich with outstanding classical and jazz titles from Contemporary (Sonny Rollins's Way Out West), Riverside (Bill Evans's Waltz for Debby), and other labels, as well as blues and folk classics.
In 1994 Analogue Productions issued its first original title, Jimmy Rogers's award-winning Blue Bird (APO 2001), produced by John Koenig, son of Contemporary founder Lester Koenig. That was followed by another outstanding Koenig production, Nancy Bryan's Lay Me Down (APO 2002A). Next year the label will issue a hard-rocking record by Jimmy's son, Jimmy D. ("Little Jimmy'') Lane.
Which brings us to the present end-of-the-century vinyl glut. Kassem and RTI's Don MacInnis are partnered in Acous-Tech Mastering, with Stan Ricker at the cutting-lathe controls; the Analogue Revival Series, an eclectic collection of $17 blues and jazz titles, is rolling; and Analogue Productions' first multi-record set—the five-LP Miles Davis Prestige Quintet box, with annotations by jazz critic Bob Blumenthal—is about to be released. As Kassem puts it, "Things are kickin'."
Next month: Stan Ricker reminisces.
<!- ------------------------------------>