Analog Corner #38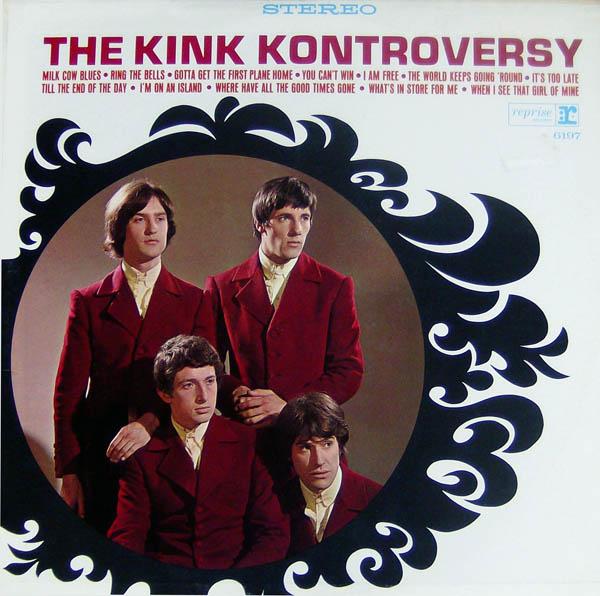 (Originally published in Stereophile, September 12th, 1998)
I flew into Los Angeles a week early to be HI-FI '98's media mouth. I hung at the hotel as much as possible, but there were radio stations and record stores to visit. I'd decided not to schlep records with me from back east, instead relying on what I could find in the L.A. bins.
What luck! Rockaway was having another half-price sale on used vinyl. I got unplayed "steamboat''-label Reprise pressings of the Kinks' Kink Kontroversy and You Really Got Me, and a British Apple original of the Beatles' 1962–66, for 12 bucks apiece.
At Rhino I got a real prize: a sealed copy of East Memphis Music—a not-for-sale, ultra-limited-edition 5-LP boxed set that Almo Music issued as a song demo when it bought the publishing rights to the Stax/Volt catalog. Sam and Dave, Otis Redding, Carla Thomas, Eddie Floyd, Booker T, etc. It even includes the Talking Heads' version of "Take Me to the River." Only blight: the Blues Brothers' "Soul Man" instead of the original. Not cute.
I hit Record Surplus, Aaron's, and Record Recycler on Hollywood Boulevard, where I found, among other gems, an original 45rpm 12" of Robert Wyatt's rendition of "Shipbuilding," which Elvis Costello and Clive Langer wrote for him in 1982—a sad, resigned song about the Falkland Island war Maggie Thatcher was fighting with Argentina. The flip side includes the strangest version of "Round Midnight" you've ever heard.
Great records; too bad analog was almost a no-show at HI-FI '98, overshadowed by the new digital audio and video formats—all 200 of them (or so it seemed). Not that there weren't new products to be seen and heard. Early on at the Wavac tube amplifier/Köchel horn-speaker room, I was treated to some of the best sound at the Show—open, pure, and effortless analog via a Basis/Graham combo fitted with a Miyabi wooden-bodied cartridge ($3995) that uses alnico magnets and "6 nines" (99.9999%) pure copper. All but the arm/'table are imported by tmh audio out of Dayton, Ohio. The stunning-looking and -sounding $12,430 Wavac LCR-X1 phono section was new, as were some tube amps and preamps that I'm sure tubeman J-10 will cover in his Show report. And if not, why not?
Back in the affordable realm, Thorens introduced the sleek, black 295 Mk.2, a three-speed belt-drive 'table selling for $999, complete with Czech-sourced arm. Add $100 for a mahogany, walnut, or white plinth. Thorens also showed a new $425 acrylic retrofit platter replacement for owners of metal ones who want a different sound. The platter has an "RDS" damping insert across its top surface. Hopefully the platter will be made available on a money-back trial basis so Thorens owners can decide for themselves if it's worth the money.
As usual, the Musical Surroundings room was a hotbed of new analog action. Bob Graham of Graham Engineering finally debuted his Nightingale ceramic armwand/custom cartridge combo ($3700). The cartridge is made to Graham's specifications by Immutable Music, which manufacturers the Transfiguration line. The cartridge is bonded to the headshell, so there are no screws or alignment hassles; more important, the arm wires are soldered directly to the generator pins, eliminating those pesky clips. Whatever you do, don't try that at home!
Speaking of which, rumor has it that a new fad is sweeping, or should I say sucking, the audiophile landscape: cartridge vacuuming. You hold the nozzle of a full-power home vacuum cleaner up to the front of the cartridge body to draw out the tiny vinyl shards that supposedly get caught in its innards. Try it and tell me what you think...but bequeath me your record collection first, okay? And good luck getting your cartridge re-tipped under warranty when you suck the cantilever out of the body, or the vacuum sets off eddy currents that whip the cantilever suspension to pieces.
Musical Surroundings also imports and distributes the Benz-Micro cartridge line, which includes the new Ruby H high-output version of the Ruby 2. The H uses a very strong hybrid neodymium/boron/iron magnet that can be used only with non–ferrous-core cartridges like the Ruby. The Ruby H and Ruby 2 ($3000 for either version) incorporate a new handmounted Dynascan ultraprofile stylus, a solid-boron cantilever, and bodies of Bruyere wood. The H outputs 800µV (at 5cm/s) or 600µV (3.54cm/s), while the standard low-output 2 generates 330µV (5cm/s) or 220µV (3.54cm/s). Older Rubys can be upgraded to 2 status for $800.
Perhaps encouraged by the quick sellout of its first run of Model 1400 turntables introduced at last winter's CES, Basis Audio, also distributed by Musical Surroundings, introduced the Debut Mk.V ($8200) and Debut Vacuum Mk.V ($10,600). Both models feature the new Marathon 18-lb platter and precision bearing, which utilizes a new hardened, polished-chromium thrust surface. The bearing shaft is nonmagnetic nickel-chromium steel ground to 0.0001" tolerances. The electrically conductive bearing uses a military-grade silver compound that lowers resistance and helps drain static buildup. Drive is via the new, specially selected, Swiss-made Decade AC-synchronous motor. The vacuum model features an improved mat profile and vacuum seal, as well as a high-carbon-steel pump enclosure designed to capture stray magnetic fields. Watch for a full review this winter.
In a somewhat more controversial move, Basis designer AJ Conti debuted a prototype tonearm designed to sell for "below $2250." (We're sure fellow Musical Surroundings client Bob Graham was thrilled by the news.) The design is interesting: it combines aspects of both the Immedia arm (fluid-filled damping cup, pivot housing mounted to 'table for direct energy path, pivot height at stylus tip for minimum warp/wow) and the Simon Yorke arm (a flange that rides on and around the pivot post for added stability, its adjustable depth setting the azimuth). The design appears to be simple, elegant, and rugged, though what was shown was hardly a finished product.
Sonic Frontiers had a static display of its new Phono 1 phono section ($1995). It features adjustable gain, convenient loading via DIP switches, and a roll-your-own-value/brand resistor option via solderable posts. The circuit uses a JFET MC gain stage and 6DJ8s for MM gain and RIAA equalization. The transformer is carefully shielded from the main board, which is isolated from outside vibrations via an elastomer damping system.
I saw but did not hear Tim de Paravicini's E.A.R. MC3 step-up transformer ($995), which includes three input impedances for use with most brands of MC cartridges.
During an interview I conducted for an upcoming review of the Lyra Parnassus DCt, Scan-Tech's Jonathan Carr corrected something I'd written recently about the Lyra Arion moving-coil step-up transformer. I'd written that the cartridge would be "seeing" the 47k MM input impedance—not necessarily a good thing. Carr reminded me that the cartridge transformer at the input of the chain is, like a tube amp's output transformer, essentially an impedance-matching device, and that a cartridge connected to the Arion was really "seeing" an ideally low input impedance bumped up to a high value at the output to match the preamp's high input value. I stand corrected. Why didn't one of you catch me?
While Scan-Tech was not officially at the Show, it announced a replacement for the Lydian, the low end of the company's cartridge line. The new cartridge, the Lydian Beta, incorporates some of the technology used in the more expensive cartridges but saves money by not having a body. It does, however, feature a large, clear-plastic stylus guard that fits over the entire cartridge. Build quality and fit'n'finish of the three units I saw looked superb.
Other turntables that saw action at the Show included an Oracle with Graham 2.0 arm and AudioQuest's Fe5 cartridge in the digital-free Optimal Enchantment room, which also featured Audio Research electronics, Vandersteen 5 speakers, and the very custom-modified ATR-100 two-track open-reel recorder, owned by OceanWay Recording, that's used to record most of the great AudioQuest jazz and blues titles. Optimal had copies of the master tapes too.
I also saw Pink Triangle's neat-looking Tarantella/Rega RB300 combo ($1495, imported by Pro Audio Ltd.) fronting Naim electronics and Meadowlark speakers. The modestly priced system sounded rich and convincing. Even more reasonably priced yet still fine-sounding was a grouping I encountered in the Denon room: a DP47S automatic turntable ($650) fitted with a classic Denon 103D cartridge ($250) into a $1000 Denon integrated amplifier (apparently the hot ticket in Japan right now) and driving a pair of budget-priced Mission 733i speakers. This system really sounded great! Total cost: about two grand.
Also present and in use: a VPI TNT Mk.IV/JMW Memorial Arm in the Joseph Audio room, which had among the sweetest, airiest midrange sound at the Show; a Voyd turntable available from AudioNote on special order; an Immedia RPM 2 'table/RPM arm/Parnassus DCt combo in the Nagra/dCS room, and a Microseiki 1500 fitted with an Audiocraft AC 3300 (which comes with one of six replaceable arm-wand options) in the Axiss Distribution room.
On static display in one of the B&W rooms was Rotel's RP-955: a non–Rega-sourced, two-speed, belt-drive turntable featuring a heavy metal chassis and diecast platter for $599, including pre-mounted Audio-Technica cartridge. We managed to get it on a Fox television segment that found its way onto a New York broadcast. A friend saw the turntable on TV and said to herself, "Michael Fremer should see this." Who should then appear on her screen, talking up the virtues of analog? Right.
I may have missed a 'table or two, but believe me, it was not a shining Show for analog hardware. Or software either—many of the usual stalwarts left their vinyl home this time. I doubt there were many LP converts at this Show; it was easy for the CD-only crowd to ignore vinyl and see it as a heavily marginalized format—which, of course, it is.
While some of the usual vinyl vendors were in the ballrooms (Acoustic Sounds, Elusive Disc, Classic Records, etc.), it was hardly the plastic happening seen at previous Shows—and especially compared to the absolute vinyl frenzy I saw when I went to the Hi-Fi Show in Hamburg, Germany last year.
On Saturday, before hosting "Meet the Designers (Analog)" seminar, I was browsing the LP bins in one of the ballrooms when I spotted Joe Regalbuto, who plays Frank Fontana on Murphy Brown, eagerly thumbing through some vinyl. So I walked over, slapped a copy of The Tracking Angle into his hands, and told him I was a fan and that he might like my music mag. He said that he was a fan, that he knew the magazine, and had bought an Oracle turntable (with Graham 2.0 and AudioQuest Fe5) partly because of my column in Stereophile. I carefully squeezed my swelled head through the ballroom door and headed for the seminar room.
The seminar was only moderately well attended compared to last year in San Francisco, where we filled a large ballroom with an excited, attentive, and somewhat contentious crowd. There were even fewer people at the "Meet the Editors" event that followed. Everyone blamed the lackluster attendance on two things: the out-of-the-way seminar room, and the excitement and enthusiasm of the attendees, who didn't want to miss any of the rooms—especially the ones running demos of high-density audio and HDTV. Who could blame them?
I ran a low-key seminar—a literal "Meet the Designers" affair in which each crowd, at least, was as disappointed with the poor analog showing at the Show as I was.
Software Spectacular!
At least there was good news in the new software department. Classic Records announced a new deal with Columbia Records to celebrate that label's 50th anniversary. There will be five or six vinyl titles from the Columbia/Epic vaults every other month for the next year at least, beginning in late summer. While specifics were not forthcoming, I'm figuring Sinatra, Davis, Dylan, Streisand, Santana, and other label luminaries will be among them. What would I like to see and hear? Highway 61 Revisited, Blonde on Blonde, Blood on the Tracks, Songs of Leonard Cohen, Moby Grape (hey, I can dream, can't I?), and Miles Davis' two-LP set of Live at the Blackhawk. And maybe some Monk, and...oh! Jeff Beck's Truth—but it'd better sound as good as the killer original British pressing. And how about The Clash's London Calling from the original British master tape? And...
Classic also announced some new Blue Note vinyl—Lou Donaldson's Lou Takes Off (BST 1591), and a Phil Woods and Gene Quill Epic reissue, Woods Talks With Quill (BN 554). Also announced: a reissue of a fabulous two-LP Porgy and Bess with Ray Charles and Cleo Laine, originally on RCA Dynaflex and which, even on that format, featured superb sound. Classic's 45rpm reissues continue with Festival (RCA LSC-2423) with Reiner and the CSO, and The Music of Gounod: Faust (LSC-2449). They'll have you getting' down (and up, and down...). Other Classic vinyl includes Chris Whitley's superb-sounding Dirt Floor, recorded by Craig Street with a single-point stereo ribbon mike at 45rpm (on a single 12" disc), and a Jimi Hendrix mono-mix, all-analog singles boxed set that threatens to be awesome!
Classic is also going 24/96, with four new DAD titles now and a whole bunch coming soon, including the spectacular Glory soundtrack, some John Lee Hooker titles from Virgin, and the cream of the Blue Note, United Artists Jazz, and Roulette labels.
But back to the new vinyl: GrooveNote Records (from Ying Tan of Alto Analogue, formerly of Classic Records) issued an original recording called Here's to Ben—a tribute to sax great Ben Webster. It's jazz songstress Jacintha, backed by a quartet and recorded all-analog at OceanWay, and available on 180gm vinyl and gold CD. The set was heard all over HI-FI '98, and turned lots of audiophile heads in rooms I visited. (The title is distributed exclusively by Elusive Disc).
Analogue Productions' Chad Kassem has been busy: he's issued two new blues LPs (also on CD), one by veteran Hubert Sumlin (I Know You), and a second title from electric guitar monster Jimmie D. Lane (Legacy). Both were recorded live to two-track analog at the famed Chicago Recording Company, and produced by Joe Harley and engineered by Michael C. Ross. Kassem's also got his new recording studio, a converted church, up and running; from what I heard at the Show, the natural acoustic sounds fabulous. Titles recorded at this venue are coming soon on LP and CD.
Best Sound?
Best sound at the Show? There were a few standouts for me: one was the Alón by Acarian Systems Circe/Cary Audio 1610/Metronome CD player room. The combo sounded absolutely spectacular, with awesome bass authority and dynamics, superb transparency, and ultra-natural imaging. I could have stayed all morning and I did, playing disc after disc. Cary's amps are brand-new 100W peak-envelope-power single-ended triode designs using huge Western Electric 308 tubes, which are now back in production. Gorgeous sound and cosmetics for $37,500/pair. Sorry.
At the lower middle of the price scale, I thought Sonic Frontiers' Anthem system, featuring the Integrated 1 integrated amp ($1699), Anthem CD player ($1699), and Aerial 7B loudspeakers ($3800/pair), offered superb sound and build quality at a moderate price. And the Denon integrated amp with Mission 733i speakers offered some of the best sound on a budget...as did Roy Hall's Creek/Epos room. (What else is new?)
Most spectacular sound was in the Martin-Logan/VTL/Wadia room, where the Martin-Logan Statements, three pairs of VTL Wotans, and Wadia's CD separates filled a BIG room with super dynamic sound. I give the room an award for worst demo music, though: a giant, totally unrealistic image of a drumkit looming Godzilla-like between the speakers. I think the M-L/VTL/Wadia folks spent big bucks on a big room with an A-1 location, did a fine setup sonically and aesthetically, and wasted it all by playing uninspired, unfun music. They ended with a depressing (though fine-sounding) choral work dealing with the AIDS epidemic. Hello? Send 'em out smiling, I say!
Unexpected Conversion/Final Comments
Most interesting encounter: I watched Max Townshend of Townshend Audio demo his Seismic Sink stand in the Bow Technologies room. He played some music, then pumped up his stand and played it again. The difference in the bass was not subtle, but as I was walking out I heard two guys talking and laughing: "I've heard of blow-up dolls, but blow-up equipment stands? That was a joke. I heard no difference." Sad.
I spent about an hour with Linn's Brian Morris in the Linn room, where, unexpectedly, I became a "Linnie." The new Linn Sondek CD12 CD player ($20,000) was a shocker! As was Linn's entire two-channel system. I played CD after CD, LP after LP, and did not want to leave, so dynamic, rhythmically lithe, and utterly convincing was the sound. I believe! I believe!
Best picture had to go to Joe Kane's HDTV picture in the Revel room, where they showed HDTV footage shot by ABC-TV. You could literally count the hairs in Peter Jennings' nose. The shots of Pimlico and the Indy 500 were stunning. See it and you'll want it!
DSD vs 24-bit/96kHz? I've heard the technical arguments on both sides, and I'm not here to take sides—certainly not on that basis. Both formats sound impressive in the casual demos I've heard, much better than CDs on good source material, but the DSD demo Sony ran at the Show absolutely blew my mind. Some of Tom Jung's DMP recordings sounded awful, though. Why Sony teamed up with him I don't know. Jung uses the latest and greatest technology to record blah music in an absurd way, in my opinion at least.
Sony played a Jung recording in which the drumkit was 20' wide and splayed across the soundstage, the piano player's left hand was hard left, his right hand hard right—a sonic mess that didn't compute into any sort of picture. But they also played a simply miked chorus that Jung had recorded, and someone else's five-mike live recording of a Tchaikovsky symphony. Both were insanely good. The Tchaikovsky, in particular, was like being strapped into a flight simulator: The floors and walls fell away, leaving me in the concert hall with a rendering of the orchestra that resembled the best analog, tonally, texturally, and spatially—only better. The source was a hard disk, not a stamped polycarbonate one, so all bets are off for now...but if we can get what I heard in that room commercially, the future will sound great! Like analog.
<!- ------------------------------------>