Analog Corner #66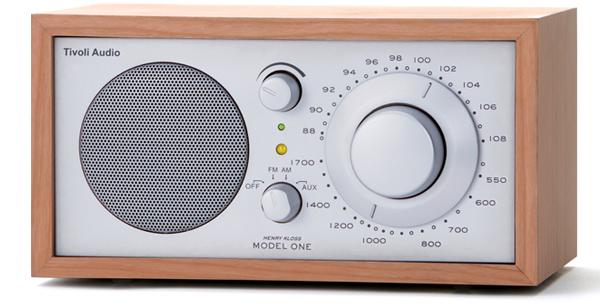 Despite being shown concrete documentation that analog is alive, well, and growing, there are still some audio writers who deny its very existence. I'm talking about some of the folks at
Sound & Vision
. I haven't popped off in print about other magazines in this column (much)—it's not good form. True, when yakking with industry types, I've occasionally referred to that magazine as
Deaf & Blind
, and it's obviously gotten back to them: the "Hellos" and handshakes at press events have turned to icy stares. Just joking, guys! After all, we're
Stereopile
. Then there's
The Obso!ete Sound
. Ha ha ha ha. Sticks and stones, etc.
My childish name-calling was in response to S&V technical editor David Ranada's absurd assertion a while back that any $100 portable CD player today can outperform the finest analog front-end. At least that just an opinion, even if, in my opinion, it's one that makes Ranada look silly. But now S&V has apparently taken over publishing the defunct Audio magazine's annual "Equipment Directory," and guess what? No analog! None. To them, analog doesn't exist. In the entire "Directory," there's not a whiff of a turntable, an aroma of a cartridge, a fragrance of a phono section to be found.
I have it on good authority that S&V did solicit analog information from manufacturers, but apparently chose not to publish it. What next? Will they expunge mention of the dirty, evil phono section from future A/V receiver reviews? Will they make it policy to airbrush out the offending phono jacks from the rear-panel photos? Wait! Maybe they'll refuse to review A/V receivers that dare to include phono sections. Who knows how far they'll take it? This is a positively infantile editorial stance, because analog is not going away anytime soon.
It reminds me of a few years ago, when Shure resumed manufacturing the V-15 phono cartridge and Audio's Allan Lofft wrote a dismissive, condescending blurb about it that began with something like: "They don't make records anymore, but if you have some around..." Was the guy so lost that he didn't know that records were being made in the millions at that time? I don't think so.
Henry Does It Again
For a retiree, veteran audio designer Henry Kloss has been a busy guy. He's created the 88CD, a CD-player version of his Model 88 radio, for the Cambridge SoundWorks folks—and for new company Tivoli, for the ridiculously low price of $99 (www.tivoliaudio.com), the Model One: a cool-looking, compact, wood-cased retro radio with a vernier tuning dial just like his old KLH models. I just went to the Cambridge SoundWorks website to check on the price of the 88CD ($349), and the 88 was on sale for $149. That's cheap for a radio that I think sounds better than the Bose Wave Radio, which costs much more. Haven't heard Tivoli's Model One yet, but those who have tell me it's swell, and it's easily the best-looking of the bunch. Eat your heart out, Herbie Hancock. (He's hawking the B-word's big radio in a TV infomercial.)
Heavy-Metal Shelving
Boltz, the company that makes those really neat-looking, space-efficient, expandable CD racks I wrote about in March 1999, has diversified into equipment racks, TV stands, and LP shelves. I liked the CD racks so much I just had to have at least one set of LP shelves. The unit shown in the photo, consisting of a heavy, sturdy base and three shelves, costs $439, including free shipping. You can add more shelves at $119 each and stack them up to the ceiling. Width is 3', depth 10".
The Boltz shelves aren't cheap, but they're really well made and incredibly sturdy. The shelves are 1/8" cold rolled steel, sanded to bring out the grain, then powder-coated with a clear finish that's baked on at 400°. They're nice and smooooth to the touch. Unlike some industrial shelves, these won't ring when you blast them with music. They're so sturdy they can be left freestanding, even when loaded with LPs, though the company recommends that if you go more than five shelves high, you bolt the unit to a wall using the supplied mounting hardware.
A shelf full of LPs weighs about 100 lbs and these are designed to take almost 300 lbs, so load away—but not too tightly, or your collection will suffer the dreaded "white ring syndrome." (Did you know that the British edition of Elvis Costello's Get Happy!! had faux white rings painted into both sides of the cover art. The wusses at Columbia Records airbrushed it out for the American edition (footnote 1.)
Anyway, the shelf units can be lined up to allow records to be stored in the "flange" area in between. My only problem is that the top shelf is wasted, as you can't use it for records—they just fall over. I brought this to the attention of the company, which promised a fix. I guess it will consist of an additional set of side panels as an option, but as of today, I haven't heard back. Still, the Boltz shelves are worth checking out. Whether or not they're to your taste, only you can say. A bookshelf version uses a wider rear support. Web: www.boltz.com.
Tonearm Comparison...Finally
When I reviewed the SME 10 turntable in April 2000, I was frustrated that I couldn't audition the Graham 2.0 tonearm on it. That would have allowed me to compare the SME with my reference Simon Yorke turntable, keeping the arm as a constant. It also would have provided an opportunity to compare the Graham with the SME IV.Vi arm, which Sumiko supplied me as an upgrade to the Model 10 arm.
Bob Graham now has a 2.0 adapter plate for the Model 10 'table. (He also makes armboards and adapter plates for the VPI, Linn, Clearaudio, and SME Model 20 and 30 'tables). It is, as you might expect, nicely machined from aluminum and uses the same blue-rubber damping material found in the arm's headshell to damp the plate/'table interface. It took only a few minutes to secure the plate and about the same amount of time to install the arm, though you can't just plop it down and screw it in. You have to get the distance from the pivot point to the spindle exactly correct by using the little plastic jig Graham supplies with the arm, and which fits over the spindle and into the hole in the headshell. Luckily, I have spare armtubes; I didn't have to remove the cartridge to install the arm precisely.
The comparison between the Yorke and SME 10 turntables was interesting. The two unsprung 'tables had a similarly tightfisted dynamic drive that I really appreciated, but the SME sounded slightly more clean and sharp. You might not remember from the review that the SME ran ever so slightly fast (a problem that SME has since corrected); that might very well account for the difference. The SME's bass focus seemed ever so slightly tighter, and the SME also seemed to resolve slightly more low-level inner detail, which allowed reverberant fields to hang around longer and decay slightly more slowly. I thought I noticed this on Classic Records' 45rpm version of Mussorgsky's Pictures at an Exhibition (with Fritz Reiner and the Chicago Symphony).
The Yorke was slightly richer in the lower midrange and perhaps a bit warmer on top, but I thought the sound was comparable overall, if not identical. In my original review of the SME 10, I'd written that "the Yorke (on the Vibraplane active isolation platform) was somewhat richer in the midbass and thus slightly more mellow overall. The SME combo was clearly more dynamic, punchy, and present." That's about what I heard with the Graham arm on both 'tables, though the sound wasn't identical. As I wrote in the original SME 10 review: "If this 'table/arm combo has a weakness (I'm grasping here), it's that its focus, clarity, and transient authority come at a small price: a slight hardness and 'skeletal' harmonic quality from the midbass to the upper midrange, something your choice of cartridge can probably work around." I found that to be true, holding the arm as a constant.
What isn't comparable is the price. The SME 10 with Model 10 arm costs $6000. The Yorke S-9 with Yorke arm and Vibraplane (the package sold in the US) is $11,000. Add a few grand for the Walker Phono Drive that I used during the shoot-out and you have a pretty big price difference. Is it worth the difference to own the Yorke? These are decisions to be made by those lucky enough to afford either or both.
The Graham 2.0/SME IV.Vi Shoot-Out: Finally, I got to hear both tonearms on the same turntable with the same cartridge (Parnassus D.C.t). I was surprised: though I didn't spend "full review time" on this comparison, the results contradicted part of my SME 10 review.
The SME IV.Vi produced superb deep bass but more midbass than the Graham 2.0. This had both positive and negative effects. The negative was a slight warming that seemed to put a light blanket over the midbass region, and gave the overall sound a warmth that was pleasing but a bit mellow. The positive was a great sense of weight and solidity, and an enlargement of the soundstage in terms of both width and depth. The Graham was somewhat leaner in the midbass, which gave the overall picture a more open, detailed sound, though events seemed to occur more on isolated islands than as part of a coherent whole.
The Graham's deep-bass extension and control were outstanding. In fact, these are two great arms; which sounded "better" depended upon the recording, and certainly would be greatly affected by the choice of cartridge. There was a synergy in the SME/SME combo; the SME on the Yorke, with the arm's greater warmth and richness, would probably not be an ideal combination. The slightly leaner SME 10 made a more appropriate platform for the IV.Vi.
Mop-Up Operation
Between the show reports from Europe in last September's "Analog Corner" and the phono-stage survey in October, stuff you should know about has been piling up around here. So this installment is an amalgam of things analog, including some really neat extreme close-up photos of cartridge innards taken by Italian cartridge rebuilder/repairer Roberto Torlai, who was profiled in the last column. You can clearly see the coils wound on the former, the damping material behind, and, of course, the cantilever and stylus. Amazing photos.
You Could Be Framed!
Owners of Rega P25 or P9 turntables now have the option of dressing them up by changing their wooden frames. Lauerman Audio Imports, which brings Rega into the US, has stunning, custom-made frames of exotic woods available for less than $150. The price depends on the wood, but all the ones I was sent to ogle looked gorgeous.
Record Stuff
Scorpio Music, a New Jersey–based record distributor, has begun "issuing" 180gm LPs from the Columbia and Warner Bros. catalogs. Scorpio isn't actually manufacturing the records; rather, it has made a big commitment to Sony, which has mastered and pressed a series of titles for Scorpio. Apparently, Scorpio had to put up quite a large cash advance to get the records pressed. By now, the titles should have appeared in the catalog of your favorite vinyl vendor and at a very reasonable price: $15 or less per disc.
The Columbia titles are mastered at Sony from analog master tapes, and plated and pressed at the Uni plant in Gloversville, New York, which by now has had enough experience with 180gm records to do the job correctly. For the most part, they have.
Among the Columbia titles from Miles Davis: E.S.P., Miles in the Sky, Miles Smiles, My Funny Valentine, Nefertiti, Sorcerer, and Miles Davis at Carnegie Hall. I picked up E.S.P. and was pleasantly surprised when I compared it to my 1A Columbia original: It was very close. For $12.99, which is what I saw them being sold for at one of the well-known vinyl vendors, these records are a real deal!
Just don't expect the kind of attention to detail you get from Classic or DCC. On E.S.P., while the top of the back jacket has the old "stereo '360 sound'" logo, at the bottom is the old notice about how this monophonic record will still play fine on a stereo system. Someone supplied wacked artwork. The Carnegie Hall LP has the "electronically rechanneled for stereo" banner on the jacket. I hope the mono tape was used, but I don't know for sure.
As for the Warner Bros. titles, there are two Captain Beefhearts among them, including Lick My Decals Off, Baby and Clear Spot. According to a spokesperson from Rhino Records, there are approximately 120 albums altogether, including titles by the Ramones, the Meters, Ornette Coleman, Alice Cooper, the Electric Prunes, and Curtis Mayfield.
The exact source of these titles is obscure. While the Scorpio spokesperson told me his company is not in the manufacturing business, the Rhino person said, "We have a deal with Scorpio to create vinyl, but Rhino itself does not create vinyl versions of our releases." So what "creating" means, and who's doing it, remain unclear. The records are being pressed, I was told, at the WEA pressing plant in Olyphant, Pennsylvania, a facility that has not had a great deal of experience with 180gm pressings. What source tapes are being used? Who's mastering and plating? I've yet to get the straight poop on any of that, but I'm working on it. Still, for $13 or so, you can't go too wrong.
Other vinyl news: I've finally had a chance to hear the first two Led Zeppelin LPs from Classic Records. These were mastered from the original tapes, and they're outstanding—or at least as outstanding as these recordings will ever sound. They're not audiophile quality, but this is definitely the way to hear Led Zep. They sound very different from the British originals, which some may prefer, but those were not cut from the masters, which reside in the US with Atlantic. I compared an original first pressing of Led Zeppelin, mastered by George Piros, with a plum-label UK original and the Classic reissue, and the Classic sounded very close to but better in most ways than the original. The UK version was rich and warm and fat on the bottom, with a golden warmth on top. I think that sound was tacked on by the British mastering engineer and was not the sound of the tape, or necessarily what the band wanted.
Meanwhile, a prime source has told me that MCA pressed 25,000 LPs of the new Jimi Hendrix box set: 20,000 for domestic consumption, 5000 for overseas. Good luck finding one. But, of course, analog is dead...
Sundazed keeps pumping out interesting 180gm titles, including two new ones from Spirit, a Gram Parsons LP of previously unreleased material, and more discs from Booker T. and the MG's.
Other good news: DCC is back in the vinyl business. As I reported in the August 2000 "Industry Update," Music Direct is involved in the re-pressing of some older titles (now available) and some new ones, the first of which is Queen's A Night at the Opera. The two Sinatra titles currently available on CD from DCC should be out shortly, and DCC hopes that Joni Mitchell's Blue will finally be pressed in black.
Groove Note recently issued a 180gm LP from jazz pianist Kei Akagi, New Smiles and Traveled Miles. Yes it's a tribute to Miles Davis, and yes, Akagi was in Miles' band. (He joined in 1989.) This substantial, interesting, well-played set was produced by Joe Harley and recorded by Michael C. Ross at OceanWay Studios. Need I say more?
By the way, if you've been enjoying the superb sound on Charles Lloyd's recent ECM album, The Water Is Wide (Stereophile's "Recording of September 2000"), and wondering how they got DDD to sound so open, spacious, and relaxing, yet detailed: It's really AAD—24-track analog mixed to ½" 2-track analog tape. More analog deniers, I'm afraid.
Sidebar: In Heavy Rotation
1) The Jimi Hendrix Experience, Experience Hendrix LPs (8).
2) RadioHead, Kid A, Parlophone 10" LPs (2)
3) Elliott Smith, Figure 8, Bong Load 180gm LPs (2)
4) Chick Corea and Friends, Remembering Bud Powell, Stretch Records 180gm LPs (2)
5) The Alex Blake Quintet Featuring Pharoah Sanders, Now is the Time—Live at the Knitting Factory, Bubble Core BC030 LP
6) Queen, A Night at the Opera, DCC 180gm LP
7) Kei Akagi, New Smiles and Traveled Miles, Groove Note 180gm LP
8) Spirit, Eventide, Sundazed 180gm LP
9) Booker T. and the MGs, And Now!, Sundazed 180gm LP (test pressing)
10) Booker T. and the MGs, Soul Dressing, Sundazed 180gm LP (test pressing)
---
Footnote 1: The white ring survives on the front cover of Rykodisc's CD reissue of the album.—
Copy Editor
<!- ------------------------------------>