Analog Corner #8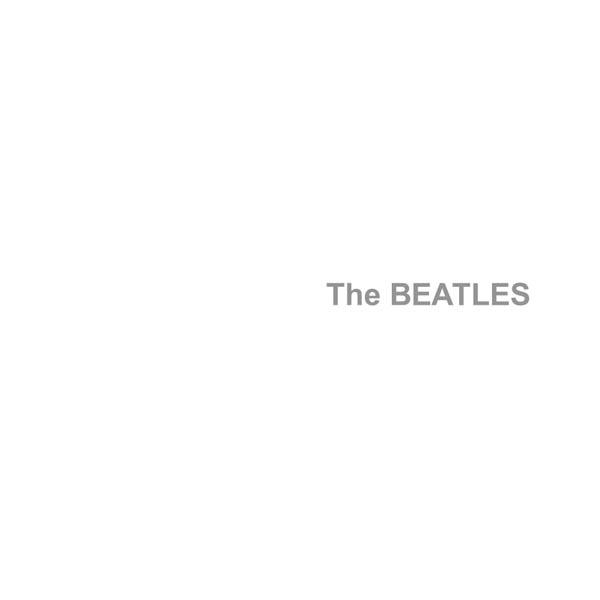 (Originally published in Stereophile, March 12th, 1996)
If you've seen Capitol's latest "limited edition" Beatles vinyl reissues, and you're wondering, don't bother! It doesn't say "digitally remastered" on the jackets, so I bought The Beatles (the "White Album'') to hear what gives. Slicing open the shrink wrap and opening the gatefold revealed a small box that read: "This album has been Direct Metal Mastered from a digitally re-mastered original tape to give the best possible sound quality."
Best possible sound quality? What planet are these people living on? Yer anus? DMM and digital: two guarantees of worst possible sound from vinyl. But you can't blame DMM for this sonic disaster, because although it says DMM, it ain't. Capitol has reproduced the artwork from the British vinyl reissues which probably were DMM. The American LPs were mastered by "Wally" (Traugott) at Capitol, and Capitol didn't have a DMM lathe last time I checked, which wasn't that long ago.
I compared my original British pressing of The Beatles (played a zillion times since 1968) with the new reissue, and if you want to hear music cut off at the knees—hard, grainy, two-dimensional, antiseptic, and generally annoying as hell—knock yourself out and buy these "limited edition" LPs. What's more, my 28-year-old pressings were quieter. Virgin vinyl? How about "nympho" vinyl? At least I only paid $18 for that two-LP privilege.
Cloth ears
"I'll play that again, but before I do, I'm gonna do something to your turntable...don't look!" I don't know how you feel about letting other people fiddle, unsolicited, with your front-end, but I've never been a fan. It's like having a houseguest say, "Hey, I'm gonna go through your medicine cabinet now, okay?" If you ask a friend to help you set up your 'table, that's one thing, but when someone waltzes in and tells you he's gonna start twiddling, it's kind of a violation. Nonetheless, sometimes you submit.
Whatever it is my friend did to my turntable took only a few seconds.
"Did you change the VTA?"
"No."
"Then you changed tracking force."
"No."
"Well what did you do?"
"I cleaned your stylus with this piece of cloth."
Piece of cloth? Yes. Not cheesecloth, fortunately, or a piece of denim, which has a weave density of 100–300 threads per square inch. My friend had swiped my delicate stylus with a square of "1000D" camera lens cleaning cloth, which has...right.
The increase in clarity and focus was quite pronounced, as if a layer of fuzz had been lifted not just from the stylus tip, but from the soundstage as well. Now I do a quick swipe about once a week. How do you do it without ripping the diamond tip from its moorings? Very carefully!
The trick to not snagging the cloth on the stylus is to fold it over once and, holding the folded end taut between your hands, pull it forward with the stylus just grazing the top of the cloth in a gentle but deliberate motion. I do it quickly three times.
I've never caught the cloth on the stylus, but that doesn't mean you won't. So neither I, nor my heirs or successors, or assignees, or this magazine shall be responsible if you try this at home and suffer cantilever decapitation. You can get a 1000D lens cleaning cloth at a camera store—if you dare. And Armor-All is available....
Another little game worth playing is with stylus tracking force. It's not enough to set it in the middle of the manufacturer's recommended range and if it sounds good, forget it. I've always found the higher end of the range produces the best sound, but the only way to find out is to experiment in small increments up and down from the middle point.
Increasing pressure usually increases focus and lowers distortion, but at the expense of "speed" and transient snap. Decreasing it usually adds high-frequency "sparkle" and air, but clarity and focus diminish. In most cases I find the ideal setting to be just below the manufacturer's maximum tracking force. Finding that "sweet spot" can spell the difference between satisfaction and distraction when listening to a cartridge.
One more thing: a reader who doesn't want to be identified by his real last name because if we use it, it is so identifiable he's afraid someone will track him down and steal his hi-fi (are things that bad in Chicago?) wrote to tell me he's had no trouble with StyLast "migrating" up the cantilever. His cartridge's cantilever is gold-plated boron, which discolors slightly from the application of StyLast. Since the discoloration stops about 2mm up the shaft, it's not "migrating" to the motor assembly.
He writes that the trick to preventing StyLast from gumming up the works is to not apply it with the long, soft-bristled brush that comes attached to the cap. Instead, he suggests "impregnating" one of those stiff-bristled, round stylus-cleaning brushes which comes with LAST products such as StyLast, and using that brush to apply it to the stylus. The short, stiff bristles make it almost impossible to gunk up the motor, and you can use the brush many times before you have to dip into the bottle and "re-impregnate" it. Good tip.
He "strongly recommends" the use of StyLast to "...reduce stylus wear, record wear, and improve tracking." Like me, he hasn't worn out a stylus since getting a record-cleaning machine and using Last products.
He also describes a novel azimuth adjusting technique, which I'd like to pass on even though I haven't tried it yet (his letter arrived close to deadline). First, you "eyeball" the cartridge so the cantilever looks perpendicular to the record. Then you use a calibration tone from a tuner or tape deck (or CD test disc) to make sure your tape deck meters are calibrated equally. That done, you play any stereo test record with a lateral frequency sweep to 16kHz or higher. Now watch the meters: if the left channel reads higher at the highest frequencies, rotate the cartridge counterclockwise (as viewed from the front). And vice versa. Now that sounds like a really good idea.
Fifty ways to leave your CD
It doesn't take a genius to understand that it's software that drives hardware sales. People only buy stereo equipment because they have stuff they want to hear on it. No wonder turntable sales almost came to a standstill a few years ago. Today, with a great deal of new vinyl available, sales are up, both in the high-end and plastic turntable markets.
There's also a steady stream of people rediscovering the joys of analog. One New York-based mastering engineer told me last week that he'd taken his turntable down from the shelf and hooked it up, and was enjoying all of his old records again. "I just might be ready to believe you," he told me. Audiophiles are often accused of listening to music because of how the recording sounds rather than for its intrinsic musical value. Most of us are guilty of that at one time or another. But sometimes we discover great music because we've been drawn to it for the sound. In a previous column, I cited an appreciation for Duke Ellington's music, which grew out of my enthusiasm for the sound of one of his later Columbia "six-eye" LPs, Piano In the Foreground.
So now, to tear you away from your CD player, here are 50 new, readily available records you can buy today, that make owning a turntable worthwhile. I've heard the CD versions of almost all of these titles, and they only hint at the listening pleasure the vinyl issues provide. The 50 I've chosen cover virtually every genre of music—I have no tolerance for narrow-minded musical elitists.
The Complete Miles Davis Plugged Nickel (Mosaic MQ 10-158). We knock a fifth off the 50 with just this boxed set, and another 12 with John Coltrane: The Heavyweight Champion (Rhino R1-71984). That's 22 discs down and we haven't really gotten started. I understand there are people buying the Sony/Columbia Davis CD set and calling Mosaic begging to buy the lavish 12-by-12 book that comes with the LP set. (Send for Mosaic's LP and CD catalog: 35 Melrose Place, Stamford, CT 06902).
Look, if the CD sampler I've got is any indication, and I have no reason to think it's not representative, Columbia's digital sound is hard, glazed, and mechanical compared to the all-analog 180gm LPs. On the LP set Miles is standing in the middle of your listening room in three dimensions. His horn has a burnished brass presence that's eerily real . The quartet's focus is equally impressive, though because of off-miking (rumor had it Columbia engineers were instructed to off-mike artists not signed to the label), they sound distant much of the time.
On the LPs, you're in a nightclub—you can "see" the people sitting at the tables in the offstage darkness, you can "sense" the room, smell the smoke, taste the beer. You're there. On the CD, the experience takes place behind plate glass. It's no contest.
The Coltrane reissue, which gives you all of his Atlantic recordings as originally issued, only exists on LP. The CD box gives you the same material, but ordered chronologically—a totally different perspective, which some might say is more instructive. Maybe so, but to have all-analog 150gm facsimiles of the original LPs is to own a piece of history, and the sound of Coltrane's horn—the brass, the column of air, the reed, the picture of the man playing—is much more convincing on vinyl. I did an "A/B" for an unnamed employee of an all-digital record label, who'd come over to drop off the CD-R of a new release. No comparison, he agreed. These reissues better the originals in most ways too.
Over at AudioQuest, there are a few dozen outstanding all-original Joe Harley–produced titles available on 180gm vinyl, some of which are essential to any fine analog collection. They include: Doug MacLeod's Come to Find (AQ LP-1027), Mighty Sam McClain's Give It Up To Love (AQ LP-1015), James Newton's Suite for Frida Kahlo (AQ LP-1023), Sasha Matson's Steel Chords, i-5 (AQ LP-1013), and Terry Evans's Puttin' It Down (AQ LP-1038).
You get white-boy blues, soul, one of jazz's finest flute players, a triple concerto for pedal steel guitar, violins and strings, and Terry Evans, backed by Ry Cooder, et al, recorded in a way that lets you really know what he sounds like. All of these superb AudioQuest analog recordings sound more real on LP and all feature music that rewards play after play. Admittedly, the Sasha Matson is only for the musically adventurous. Once you've got your turntable cooking, you can hit the used bins and look for The African Flower, a mid-'80s James Newton album (Blue Note BT 85109) on which he plays the music of Duke Ellington and Billy Strayhorn. Why doesn't someone reissue this RCA Studio B recording on vinyl? That's one of the great things about having a good turntable—you're then open to millions of pieces of software priced from a quarter up.
Last week my sister's neighbor was selling three to four hundred brand-new, unplayed classical Columbia Records promo albums from the '70s, which he'd been storing for a friend—a former Columbia employee. Few if any of them have collectible value, so the whole assemblage will only fetch about 50 cents apiece from a used record dealer or from a vinyl enthusiast, but there were some outstanding records, including about 50 "Great Performance" reissues, that were analog remastered and pressed in the Netherlands. One I noticed was Robert Craft's musical and sonic spectacular Music of Edgar Varese.
Someone will pick these up for a few hundred dollars and have an instant classical music collection featuring soloists like Rudolf Serkin, Zino Francescatti, and Glenn Gould, and orchestras like the Philadelphia Orchestra and the New York Philharmonic conducted by the likes of Ormandy, Bernstein, Walter, and Copland.
Back to my list: we're at 27 and counting. Over at Mo-Fi there's Muddy Waters: Folk Singer; John Hiatt's Bring the Family; Traffic's The Low Spark of High Heeled Boys; Bob Marley and the Wailers' Exodus and Catch a Fire; Duke Ellington's Anatomy of a Murder soundtrack; Getz/Gilberto; Collins/Cray/Copeland's blues-guitar summit, Showdown; The Fantasy Film World of Bernard Herrmann, which includes his stupendous The Day the Earth Stood Still; Gerry Mulligan Meets Ben Webster; and pick an MJQ album or two of your choice. I like the one called plain old Modern Jazz Quartet, with the velvet-curtain cover; and with Sonny Rollins, at the Music Inn. And if you're a Cat Stevens or Moody Blues fan, Mo-Fi's got outstanding LPs for you.
That's 12 more. DCC's vinyl "must haves" include the Beach Boys' Pet Sounds, Sonny Rollins' Saxophone Colossus, Jazz Samba with Charlie Byrd and Stan Getz, Ray Charles's Greatest Country and Western Hits, Elton John's Greatest Hits, Blues Hoot with Lightnin' Hopkins, Brownie McGhee & Sonny Terry, and pick at least one of the three Everest 35mm Stokowski classical releases. That's seven more, and if you want a flat-out sonic spectacular that's musically better than you might have suspected, try the two-LP original Raiders of the Lost Ark soundtrack performed by The London Symphony Orchestra and recorded by Eric Tomlinson at Abbey Road.
That's 48 records. Chad Kassem's Analogue Productions offers two superb-sounding original recordings, one of which is indispensable: bluesman Jimmy Rogers' Blue Bird. Jazz, blues, folk, and pop LP reissues include Janis Ian's Breaking Silence, The Bill Evans Trio's Waltz for Debby, Art Pepper Meets the Rhythm Section, Cookin' with The Miles Davis Quintet, The Real Me: Johnny Adams Sings Doc Pomus, and Chico Freeman's Spirit Sensitive (originally on India Navigation). There are also the label's classical reissues from the Vanguard catalog.
We're over 50 and I haven't even touched the Classic Records 180gm catalog. There's 50 there alone. Music for Strings, Percussion and Celesta, Pictures at an Exhibition, Also Sprach Zarathustra, Song of the Nightingale—all classic Reiner/Chicago Symphony reissues.
Classic's jazz reissues include Bill Evans at the Montreux Jazz Festival, Duke Ellington's and Johnny Hodges' Side By Side and Back To Back, Ella Fitzgerald's Clap Hands, Here Comes Charlie!, Hawkins Alive! Coleman Hawkins at the Village Gate, Sonny Stitt Blows the Blues, and Dave Brubeck's classic Time Out complete with "six-eye" label and sound. And we've left out Classic's extensive RCA jazz and pop titles (Sonny Rollins, Belafonte etc.), and the label's other worthwhile Columbia jazz issues. If you still need to prove to anyone that recording technology really hasn't gotten that much better since 1958, pick up copy of Dick Schory's RCA classic Music for Bang BaaRoom and Harp and let 'em hear the final frontier digital hasn't conquered: s p a c e.
Let's not forget Discovery Records' superb 180gm reissue of Oregon's Out of the Woods, MCA's 180gm Who's Next, Buddy Guy's I Was Walking Through the Woods, and Buddy Holly.
There's worthwhile vinyl from Clarity, Chesky, Athena, and Reference. You can compare two versions of RCA's 1954 sonic spectacular Ga;c;ite Parisienne, the Classic issue with the original cover, mastered with solid-state gear by Bernie Grundman, or the Chesky version with new cover and all-tube cutting by Tim de Paravicini. Chesky also has the potboiler The Power of the Orchestra, mastered by de Paravicini.
Athena's Piano Works of Debussy and Ravel, performed by Ivan Moravec and originally released on Connoisseur Society, and Stravinsky's Petrouchka with Ansermet and L'Orchestre De La Suisse Romande—a Decca original—are also worth owning.
Even though it's been digitally "cleaned," ABKCO's gatefold reissue of Sam Cooke's Lightbeat, an RCA original recorded by Dave Hassinger, offers you a chance to hear one of the great soul/gospel/pop voices of this or any other time, properly miked in an intimate setting, backed by superb musicians. The original issue was Dynagroove, so if you have to choose your poison, pick the one that's readily available and pressed on super-quiet 180gm vinyl—unless you run into a clean original for a reasonable price.
Over at Reference, while new LP releases will be limited, there's an outstanding catalog still in stock. Worth auditioning: Nojima Plays Liszt, Pomp and Pipes with Frederick Fennell and the Dallas Winds, L'Histoire du Soldat (45rpm), and Ebony Concerto. And there are superb EMI and Decca classical reissues from Alto, Cisco, and others. Almost forgot Blue Note's Connoisseur Series of 180gm jazz reissues.
You want new stuff? The vinyl of Veruca Salt's American Thighs on Minty Fresh creams the Geffen CD. Classic has been issuing new and recent vinyl from CD-only labels like Razor & Tie and Zoo, Graham Parker's Twelve Haunted Episodes and Sonny Landreth's outstanding Outward Bound among them.
The "indie" vinyl scene is very strong right now (Eric Matthews's instant pop classic It's Heavy In Here on Sub Pop vinyl is one of my top records of 1995), and there's new domestic vinyl from Sonic Youth, K.D. Lang, Bruce Springsteen, Meat Puppets, Southern Culture on the Skids (B-52's meet Creedence Clearwater Revival), Green Day, Jayhawks, Soul Asylum, Alice In Chains, P.M. Dawn, and on and on and on....And don't forget vinyl imports.
I could easily take it up to hundreds of records counting the Miles and Coltrane boxes as two instead of 22. The point is, vinyl's back, and if you have the eclectic tastes of the typical music-loving audiophile, now is the time to invest in a good turntable. You can keep it spinning for weeks without repeating anything—if you've got the money to buy all the outstanding software being issued.
If you haven't heard a good analog system in years, do yourself a favor and take a listen. And if, as a reader recently wrote in a Stereophile letter to the editor published a few months ago, you go listen, and records sound awful—all noisy, distorted, and compressed, go listen someplace else—at a store where they know how to set up a turntable, for instance.
Admittedly, you have to go looking for the records I've listed; they're not coming to you. But if you're an audiophile into high-quality gear, you're not finding the stuff at Circuit City, The Wiz, or Incredible Universe. You have to find it.
Another point: if you're an analog lover and you're thinking about purchasing any of these titles, do it now! The only way this flood of black plastic is going to continue is if you buy them. GRP, which has been issuing some nice sounding Impulse! jazz titles on CD and LP, recently discontinued the vinyl due to "disappointing" sales (actually, with a few exceptions such as Coltrane's A Love Supreme, the 20-bit CDs sound better—because while they were generated from master tapes, the LPs were sourced from 15ips Dolby-A copies mastered by "Wally" at Capitol).
I don't think MCA has been too happy with sales of its Heavy Vinyl series, though the numbers I'm hearing aren't too bad for a new line of vinyl. It's difficult getting retailers to stock records. Many don't have bins wide enough to accommodate 12x12 product. Some who've tried records have been disappointed with the results. What do they expect after 10 years of neglecting the market? Instant gratification? Answer: yes.
Every time I buy a new record at Tower—or wherever—I know it's being reported to the SoundScan system, which gathers sales statistics for the record industry. It's like going to the polls and voting. So vote early and vote often!
<!- ------------------------------------>