Another Listen to Music Hall's MMF 11.1 Turntable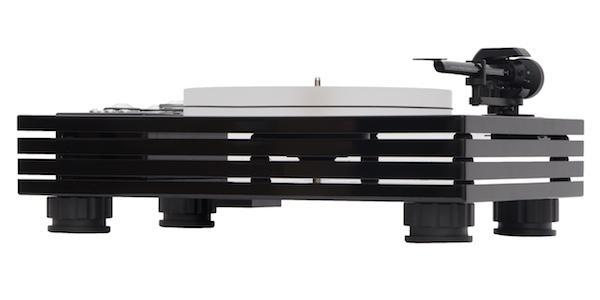 Another
listen to
Music Hall's MMF 11.1 turntable
? Wasn't one full review sufficient?
Under most circumstances yes. The turntable arrives, you unbox it, and following the instructions, you set it up. Simple enough. However, in this case the turntable arrived at my door in the hands of Roy Hall himself. No box. No instruction manual. Roy carried it in, we brought it downstairs, I put it on the top shelf of the HRS SXR rack's top shelf and after telling me how self-explanatory it was, Roy left.
It came with a Goldring cartridge installed but I preferred more familiar cartridges and so used my own. What could be simpler?
I wrote the review noting "If you mostly play rock the MMF 11.1 might not be for you, but if you listen mostly to acoustic music—jazz, folk and classical—it's definitely worthy of your attention." One commenter noted "It's hard to belive that MMF 11,1 can't handle rock, because my 9.1 plays it great." Roy Hall's comment was typically acidic but even Roy thought the review was accurate and fair, he also wrote, "It's actually fucking great on rock."
So what accounted for the rock disparity? I had no idea. Have a look at this photo though: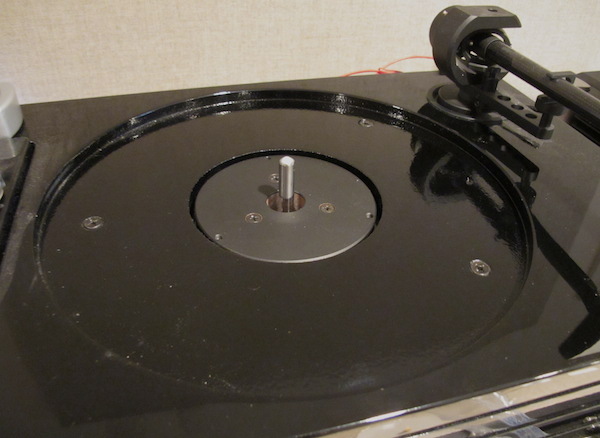 What do you see? If you know what you are looking at you'll notice the three transit screws still in place! I didn't know what I was looking at because I didn't have an instruction manual but Roy's partner Leland Leard noticed those screws when he read the review some time well after it was published but before Mr. Hall had had a chance to visit and retrieve the turntable.
Of course this SNAFU is IMO all Roy Hall's fault. But that's what happens when the formal reviewing process breaks down and is replaced with a more casual approach resulting in some "reviewing slop." In the meantime, I'd re-installed the Goldring cartridge, which has large diameter pins. In the process of pushing one of the clips onto one of the pins I accidentally broke off one of the clips.
Then Mr. Leard phoned and called my attention to the photo in the review showing the transit screws. OMG! We agreed I'd ship the arm back for repair, after which it would be returned and I'd give the 'table another listen.
So here we are. Guess what? With the three transit screws removed, the 'table further opened up, producing greater dynamic punch blacker backgrounds and an overall more assertive personality. Just to be sure, of course I replaced the screws and listened some more. Even with the screws in place the 'table sounds great—as reviewed—but not surprisingly it sounds even better with the transit screws removed.
<!- ------------------------------------>