Audio Video Show Warsaw, Day 3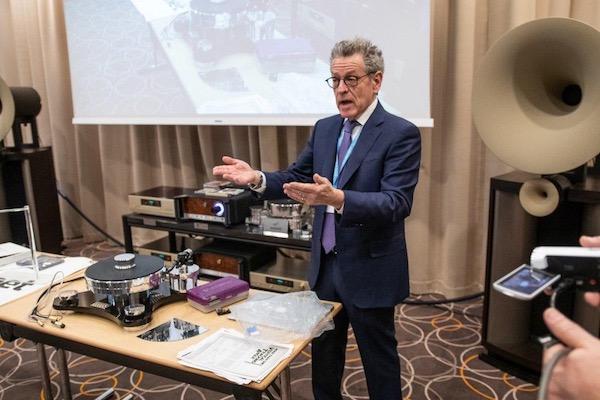 Here's the third and final video shot at Audio Video Show 2018, Warsaw, Poland that concluded November, 18th. Almost all of this footage was from the PGE Narodowy football (soccer) stadium exhibits (Thumbnail is radio interview conducted at the stadium, show organizer Adam Mokrzycki on right).
Photo is of day 3's turntable set-up seminar. All 3 seminars were dedicated to my mentor Wally Malewicz. A large photo of Wally placed on a tall easel is not visible in the photo. Many of Wally's friends were at the seminars and were touched by the Wally tribute.
Using the stadium's skyboxes and hallway areas was a brilliant decision and far better than the small upper floor rooms in the Radisson Sobieski. The skybox spaces are were larger and have been acoustically treated to prevent "bleed through" so the sound in the rooms was mostly good. If it didn't sound good it was the gear and/or setup, not room acoustics!
As you'll see (or have already seen in the two previous videos, the crowds were large and the demographics skewed young. The show was far too large for detailed coverage so the best idea was to do a "walk through". Even then, it was not quite possible to see everything, but most will have to do.
<!- ------------------------------------>