Being a "Persistent Nutjob" Pays Off!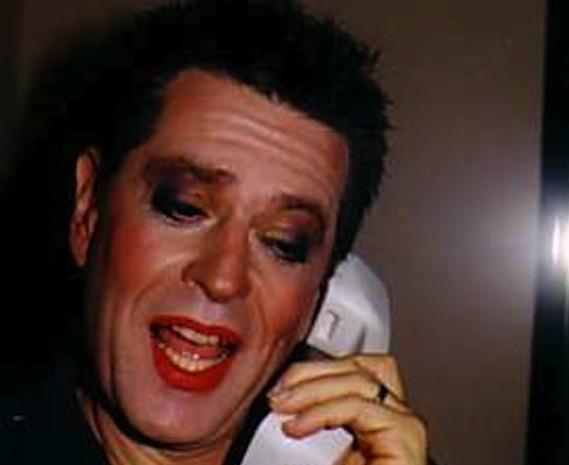 We're working on a "letters to the editor" section but until then we'll post comments as "Ask Mikey"s even though this reader isn't asking, he's telling! I thought you'd get as big a kick out of his letter as did I!
—ed.
Dear Mr Fremer,
I curse you, Sir! You are the devil.
Not only have you converted me to appreciate the many virtues of vinyl playback.... But you have also quite remarkably managed to make me question my own sanity!
I have been reading Stereophile for over 15 years... But somehow always managed to avoid your 'ramblings'. I mean, why would I want to pay any attention to the guy who has a small soapbox proclaiming what I know to be false?? I was never really in tune with TV evangelists or paranoid nuts standing in the heart of the city preaching the world was coming to end - but I appreciated and respected their right to do so... After all, they made me realize that I was in fact, sane!
But holy shit.... I've got to hand it to you... You are a persistent nutjob. And you finally got me!!
I mean, in 6 months you're wholly and solely responsible for me:
* Abandoning $50,000 of digital playback gear and media
* Buying a high end turntable, tonearm, cartridge, phono pre rig. No price description necessary - but lets just say the Mrs is going to have to wait for a new Sports Car.
* Spending every spare minute trying to source the vinyl to replace my CD collection... And reading reviews as to which of the 200 various pressings is the most sonically desirable.
* Clicking onto Analog Planet every hour waiting for an update... Any update.... Arghhhh
* Looking anywhere I can to learn about this stuff... I can't get enough on VTA, SRA, etc...
* Preaching to anyone who is within earshot about why they should burn their CD collections and return to the Lord Vinyl.
Are you proud of yourself? Glad that my Mrs, family, friends, colleagues, clients think I'm insane?
Well, you've successfully enlisted me as a disciple. Now I implore you to look after me and make sure no harm comes to me.
Thanks mate ;)
Kind regards,
Rob C
(Canberra, Australia)
<!- ------------------------------------>