The Big Breakup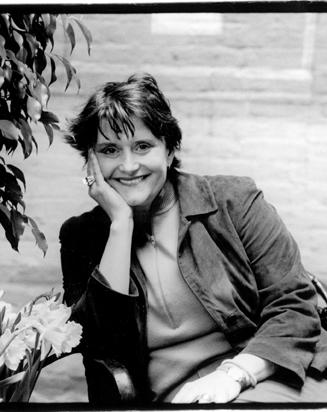 Editor's note: back in 1985, with the release of Richard Thompson's Across A Crowded Room and Linda Thompson's One Clear Moment, the two were in Los Angeles at the same time and I got to interview them, both on the same day.
The assignment brought back still-raw memories of the legendary June, 1982 Roxy appearances by Richard and Linda Thompson in support of their final collaboration, the masterpiece Shoot Out the Lights.
Everyone knew the couple had broken up and this would be the last chance to see them live. To add personal insult to musical injury, I called my ex-girlfriend who'd left me four months earlier, and with whom I was still in love, and asked her if she'd like to attend the show. She said yes, and so there we were sitting once again across from each other as we'd done so many times at concerts and clubs for the previous four plus years. Whatever was going on in our heads (or at least mine) played out that evening on stage. Here's the piece written in the aftermath of the two interviews—M.F.)
One spring night in 1982, at L.A.'s Roxy, Richard and Linda Thompson took the stage together for the last time. They had finally made it to America, touring to support Shoot Out the Lights, the couple's sixth album. Despite its release on the tiny indie Hannibal label, Shoot Out the Lights was one of the most written-about rock records of 1982 and could be found at the top of many an influential rock critic's "Ten Best" list.
But unbeknownst to much of the adoring crowd that night at The Roxy, Richard and Linda Thompson had become merely a stage couple, the two having gone their separate ways just before the start of the tour.
Even during their happiest years together, Richard had written many a sad love song for Linda and himself to sing. Songs like "Withered and Died," and "Beat the Retreat" were obviously not based on their personal lives together. But, by Shoot Out the Lights, things had changed. As Linda explained recently, "When Shoot Out the Lights was recorded, subliminally, I guess, we knew something was wrong, because in the songs—the way they were written and the emotion with which they were performed—there was obviously something going on."
Richard, ever-reticent to talk about the split, has admitted to essentially the same feelings about the making of Shoot Out the lights. His 1983 Hannibal album Hand of Kindness, features songs like "Tear Stained Letter" ("…And just when I thought I could learn to forget her/Right through the door/comes a tear-stained letter…") and "How I Wanted To" ("When we parted just like friends/We never tied loose ends/I could never say the words that would make amend/ I never was the one to speak my fill/How I wanted to..say I loved you…"). With that album, it would be fair to say, Thompson dealt with the breakup of his marriage to Linda. Earlier this year, simultaneous with the release of Across a Crowded Room, Richard Thompson's first solo album for a major label (Polygram) since 1972's Henry the Human Fly Warners U.S.A./Island U.K.) over a decade ago, came the very first solo album ever from Linda Thompson on Warner Bros.
It would be futile to compare the records. The former Linda Peters was a backup singer on Henry the Human Fly, and, while she sang solo lead on many memorable Richard and Linda Thompson tunes, the songs, the sentiments, and the brilliant guitar playing were all Richard's
Initially, the rumor mill had it that Warners was going to package Linda as a country artist, so nebulous was her personal musical identity. When Richard turned to the Sufi religion in the early Seventies, Linda went along. They stopped recording for almost four years—they were forbidden to make music. Living in a commune, they wore the traditional white turbaned outifts, and, yes, they drove a Volvo station wagon. While that was cause for some laughter, Linda's respect for Richard's commitment and idealism is obvious. "I was under extreme duress, but I have only myself to blame. In the end, I was more into it than he was," she says half-facetiously. Then, turning somewhat serious, she adds, "He's still part of it. He's still the barrel of laughs he ever was. Well, I don't know much of a barrel of laughs he ever was," she concludes sarcastically, displaying the sense of humor and perception that must have been needed to keep up with the brilliant wit of her then-partner in music and life.
When the couple divorced, with Linda taking custody of the three chiidren, she made a list of things to do, which included going to Nashville to write some songs, and calling Betsy Cook, an American-born composer/keyboardist, and the wife of producer Hugh Murphy, both of whom Linda had met while singing backup on a Murphy-produced Gerry Rafferty album.
The trip to Nashville yielded some disappointing demos and those C&W rumors. The call to Cook resulted in a writing collaboration and the Murphy-produced Linda Thompson debut album, One Clear Moment.
Meeting Linda, one is surprised by the discrepancy between her usually placid singing persona and her quick-paced, jumpy, dry-humored conversation. Of the magical Roxy shows, she says, "At the end of the second show, I was lying in the hallway [drunk on two bottles of French champagne singer Al Stewart had supplied between sets], and Linda Ronstadt came and got me, picked me up, got me to the hotel, took all my belongings, and brought me to her house where I stayed for two days, terribly sick with a mammoth hangover."
It had been just after the birth of their third child that the couple split up. Imagine singing lyrics like "When the baby needs rocking and your friends are confusing/Don't worry, you're just feeling weak/Your mind is confused and you can't seem to speak/It's just the motion, blown by a hundred winds…"
"It was very difficult and everyone tried to dissuade me from doing it. My manager—and Richard—said, 'You shouldn't come—you just had a baby, you're broken-hearted; you shouldn't come'."
"No, I thought, 'I'm gonna come'—and I'm glad I did…I was too nervous to be upset by my work…"
Linda is not touring right now to support the recent album. It will sink or swim on airplay and the word-of-mouth support of longtime Richard and Linda Thompson fans, including many critics.
"As much as I love Bloomington, Indiana," she says, "I don't want to deal with a lengthy tour." While the record is "commercial" in the same sense as Gerry Rafferty's City to City (also produced by Hugh Murphy) —that album contained the hit "Baker Street" —Warner Bros. failed to break the album, despite some strong material and winning performances.
Not that she's unhappy with Warner Bros. "They're doing a good job…perhaps if there were some women on the board. If I couldn't get a deal with a big record company, forget it, because I don't want to be on another small label where I have to go around the street giving people records because they can't buy them."
Clearly, this album is Linda's side of the story. Perhaps a line from the title song says it all: "Living a lifetime with an angel, dying a lifetime with a saint."
"This record of mine and Richard's new record probably have the best distribution that we've ever had, which is a shame, because we never had it together."
For Richard Thompson, being on a major label has one major advantage: He can afford to tour. Supporting a band when he was on Hannibal was impossible. His 1983 tour, when he played the Palace (Los Angeles), lost money. Not that he wants financial tour support from PolyGram. "I don't need or want tour support. It means I'm indebted. I just want to break even touring."
Being with PolyGram would give Thompson a chance to increase his audience by the ten percent he calculated he'd need to break even, and indeed he's found that "The record is selling better than any record I've ever made—it comes down to better distribution and a little better publicity. So far, the situation has been ideal. This company has been extremely good—non-interfering on the content of the record."
That's pretty obvious. The latest record is, as Thompson calls it with a big grin, "the same old stuff." With his longtime producer Joe Boyd (who also recently produced R.E.M.'s new one) and some of his old Fairport Convention cronies like drummer Dave Mattacks and guitarist Simon Nicol, Thompson has given PolyGram an uncompromised yet readily accessible Richard Thompson album, but one that's obviously not "aimed" at a marketplace. "I think it would be a big mistake to change the way the music sounds just to get on the radio. I mean, it's easily done. Just work on a LinnDrum and a synth and you can make stuff sound a lot more jumpy. But it would be a small fish—with people who do that stuff well. I'd rather try to sell the record on its own real virtues." Speaking of saints!
Thompson knows whereof he speaks. The last time out on a major label, Chrysalis, in 1978, he attempted commerciality with First Light, a pleasant Richard & Linda Thompson album containing a few great moments, especially Linda's singing on "Pavanna." Of that album—and in no way intended as a slight to Linda's contributions—he says, "I thought it was a mess. It tried to be commercial too hard. It wasn't real." When informed that of its virtual unavailability in the United States, he replies, "Good, it's a pile of junk!"
It's much better than that, of course, but that remark precluded any discussion of Sunnyvista, the Thompson's second and final Chrysalis album. A loose "concept" album, it's probably the artistic nadir of Richard Thompson's brilliant recording repertoire.
When he couldn't find another label, Thompson released Strict Tempo, an instrumental album of traditional reels and jigs on his own Elixir label. Even though it was recorded on a lowly Tascam eight-track (luxurious by today's standards!-MF 2007), a top British hi-fi magazine was so impressed with the sound, they gave it a 98-percent technical rating—an honor reserved for only the finest-sounding records. "I nearly fell on the floor," Thompson laughs, "I knew the mics were lousy, I knew the compressor was useless… I made it for 750 pounds. I made my money back in two days. It sold six-or seven-thousand copies. It was my first major album that ever went into profit!"
The major label deal for which Thompson was saving his new original songs didn't happen, so, in 1982, he and Linda signed on with Joe Boyd's Hannibal label and recorded Shoot Out the Lights. Solo efforts Hand of Kindness and a live set, Small Town Romance followed, before PolyGram did what simple musical justice demanded.
Of the new album, Thompson says, "It's intention is as commercial as anyh record I've ever done—but I think my idea of commercial and other people's doesn't seem to coincide. I keep trying, but something keeps going wrong there somewhere."
Thompson's Beverly Theater show here in L.A. was part of a seven-week American tour, playing everywhere from a 90-seat venue in Northhampton, Massachusetts, to 3000-seat theaters. Performing for 150 dancing maniacs in a Davis, California, garden shed one night, and an audience that seemed to be in a Windham Hill stupor at the Beverly Theater the next, was "uphill" for Thompson, who says, "You want to feel you've communicated; otherwise, you tend to play for yourself, which is not good, really."
Thompson blames Sunday night for the apathy of the crowd, most of whom were avid fans despite their undemonstrative behavior. Whatever it was, it wasn't Thompson's guitar playing. His Strat sparkled as he fingered run after amazing run.
Thompson's conversation resembles his playing. He's fast, to the point, and always surprising. Despite what's written about him, he says hehasn't a cynical attitude towards love, he's just "trying to write stories about contemporary society. I don't want always to write songs about myself," he adds; "it's too dull."
In what context listeners place such songs on the new album as "She Twists the Knife Again," "When the Spell is Broken," and "Ghosts in the Wind" is of little concern to Thompson, but he did feel the need to elaborate on one song, "Love in a Faithless Country," which he says is not a love song and certainly is not about himself. "It's about a man and a woman who teamed up in the Sixties to kill people. They were a precursor to what're today called "serial murderers.' I wanted to try and think of a way of writing it that was non-emotional and non-gory, but at the same time manage to get inside. So it had to be written as an inside job, an instruction manual, if you like, without being too specific or gruesome…you know?" That puts lines like "Always leave a job the way you found it…It never pays to work the same town twice…That's the way we make love…" in a much clearer context.
One subject that Thompson, who's remarried (to former McCabe booker Nancy Covey), did not want to clarify outside the context of his art is his personal life, about which he said with a wink, "I've got vague, evasive answers." Judge for yourself. On the Roxy show of 1982, he says, "They were tough shows for me from a technical point of view. It was hard to play that night. Somebody didn't quite get the sound right that night or something…emotionally it was okay…it just was hard to play right…I was very fatigued or something."
It's been three years since he split from Linda. To this intensely personal man, having it played out in public has been uncomfortable. And if the press has been prying, Thompson's songs have been provocative. Now that his personal life no longer strongly resonates with the "weird extremes of the human condition" about which Thompson prefers to write, perhaps the songs on his upcoming album—which he says "is shaping up"—will once again be considered by fans and critics alike to be just stories and not personal confessions.
Quotable Quotes:
"I'm not pinning my hopes on the 'folk revival!'"
Richard Thompson's pointed advice to struggling musicians:
"Give up!"
<!- ------------------------------------>