Candid Records Relaunch Features 5 Classics Cut From Tape by Bernie Grundman
Candid Records, founded in 1960 with Nat Hentoff as A&R director produced a catalog of great jazz and blues releases that also featured superb sound. A label relaunch was announced last week by new owners Exceleration Music with 5 exceptionally fine titles leading the way, mastered by Bernie Grundman. The press release didn't specify if BG mastered from tape or from hi-res files so before posting this I asked the publicist to clarify.
Good news! Bernie cut from tape! The five records, from 1960-61 are Charles Mingus Presents Charles Mingus, Max Roach's We Insist!, Lightnin' Hopkins Lightnin' in New York, Abbey Lincoln Straight Ahead, Otis Spain Is The Blues. Here are two images from the Candid website.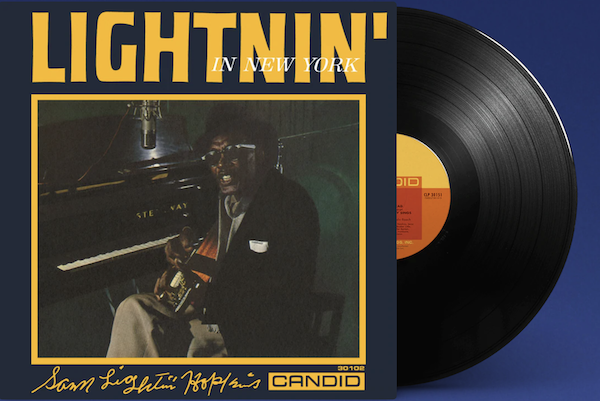 Recorded and released during the struggle for civil rights, the music reflects those turbulent times. The five titles are available now for pre-order on the Candid website hyperlinked above. The five titles will be available on CD and streaming services April 15th with AAA vinyl due June 24th.
The Otis Spain and Lightnin Hopkins albums were re-issued in 1970 by Barnaby Records distributed by CBS Records and the sound of those records is exceptionally fine so these cut by Bernie Grundman should be worlds better (the originals were cut by George Piros). My advice would be to not miss these!
<!- ------------------------------------>