D'Agostino Master Audio Systems Debuts New Phono Preamp at T.H.E. Show Newport 2015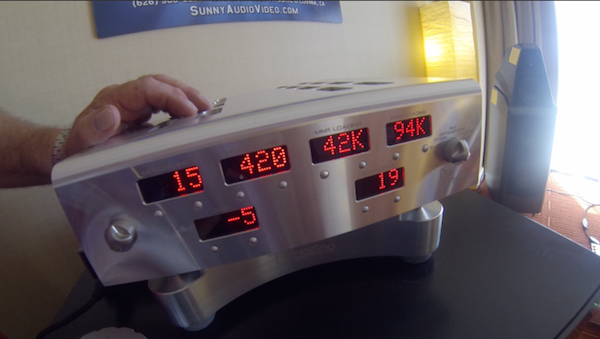 Veteran audio designer Dan D'Agostino has long-promised a phono preamp addition to his electronics line-up.
He delivered the goods at T.H.E. Show Newport 2015, though it was not an active demonstration. The production version is a few months off. The price is steep: $28,000. However, if it sounds like Dan's preamp and amplifiers, for those who can afford it, it promises to be something special.
Meanwhile Boulder announced the end of it's ground (and bank account) breaking 2008 phono preamp. The final one rolled off the "assembly line" last week—and not because there's no longer a demand. Boulder's Rich Maez told me that a microchip used in the control system is no longer available.

LATEST VIDEO
<!- ------------------------------------>
| | | | | | | | | | | |
| --- | --- | --- | --- | --- | --- | --- | --- | --- | --- | --- |
| | Equipment Reviews | | The Gruvy Awards | | Blogs | Columns | | Show Reports | | News |