Graham Nash Talks About the Release of "Over the Years"— A Retrospective With A Twist (Corrected)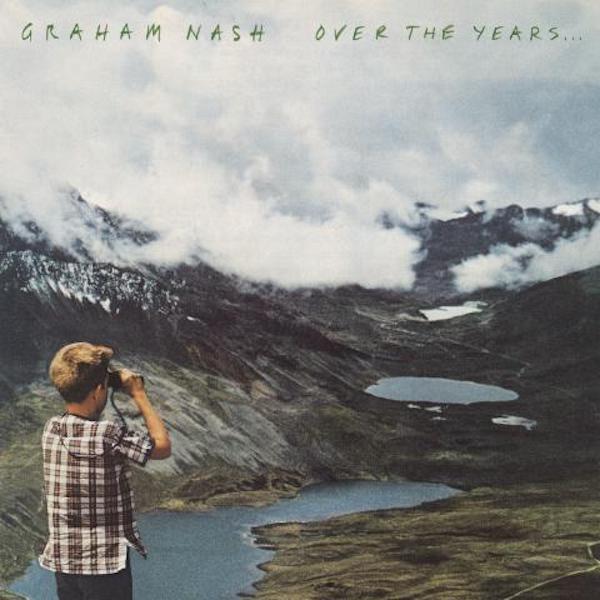 AnalogPlanet last spoke with Graham Nash in 2016 upon the release of
This Path Tonight
, his latest collection of new songs. On June 29th RHINO will issue
Over the Years
a new 30 track, 15 song CD retrospective also available on vinyl as a 15 song double LP set.
Over the Years
includes songs originally released on CSN and CSN&Y albums as well as songs from the records he made with David Crosby and of course from his solo albums beginning with 1971's "Songs For Beginners".
The CD includes the original studio recordings on one disc and on the other all of the studio demos of the same tunes, 12 of which have never before been released. What Nash says regarding the vinyl is mistaken. Not sure from where he got the information but his archivist Joel Bernstein saw the video and offered corrections:
1) The 2 CD set is as described. The vinyl edition includes only the original recordings and is NOT the demos (though I think that was great idea and sorry that's not how the set was produced since even the demos were done in good studios and should sound fine).
2) The package was assembled from files not tape (which makes sense. Such an undertaking would be extremely costly and require copies to be made of each tune).
3) I have no doubt Nash was not trying to "pull a fast one" here (though I'm ready for the political commenters to pounce) and I'm happy to set the "record" straight (pun intended).
The songs include "Marrakesh Express", "Teach Your Children", "Just a Song Before I Go" and all of the others you'd expect to find on such a compilation. Side 4 is a Nash-created lacquer etching.
As you watch the video you'll see him divert his attention to something off screen. He's watching CNN's coverage of recent Senatorial hearings on the IG report regarding the FBI's conduct during the last presidential campaign, which he talks about. So there will be politics here. You have been warned!

SPONSORED VIDEO
<!- ------------------------------------>