Guess What Company Norman Pickering Started?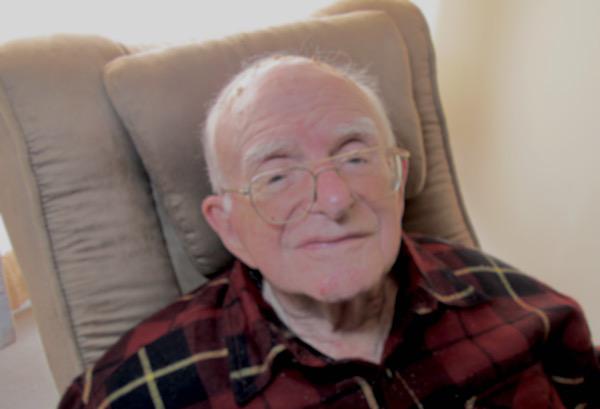 In his ninety-nine years on this earth Norman C. Pickering has seen and done more than most of us would manage were we lucky enough to live to be a hundred and ninety-nine.
Researching for a meeting with Mr. Pickering I discovered that after getting his engineering degree, he got a second one from the Julliard School of Music after which, in the late 1930's, he played French Horn with the Indianapolis Symphony (he'd originally intended to be a violinist but a baseball-related hand injury forced him to change instruments).
In 1940 he went to work designing musical instruments for the Elkhart, Indiana based E.G. Conn company where he had a hand in creating the Conn 8D French Horn used today by major symphony orchestras.
He was also during that decade a regularly used substitute New York Philharmonic and Metropolitan Opera player and a music teacher at Michigan's famed Interlochen Music Camp (now the Interlochen Center for the Arts) .
When WW II broke out and E.G. Conn converted to a precision gyroscope factory, Pickering's became fascinated with aviation. He spent most of the war at Sperry Gyroscope's research laboratory in Garden City, L.I., eventually becoming a pilot, which led him to work on the designs of Boeing's 707 and 747 jetliners.
Pickering was one of the founders of the Audio Engineering Society in 1948, was George Szell's recording consultant, researched violin acoustics and constructed more than fifty vioins and violas and was active in the Violin Society of America. He also worked on ultrasound eye imaging with the technique's inventor..
D-Addario, perhaps best known for its guitar strings, began making violin strings in 1981 after purchasing the Kaplan String Company. In 1983 after becoming aware of Mr. Pickering's violin string research, D'Addario hired him. He designed all of the company's bowed strings until 1999 including the Helicore string line, well known among string players worldwide.
Oh, and in his spare time while working on aircraft instruments Norman Pickering invented a phonograph pick-up. He loved listening to records but felt he could greatly improve upon the pickup designs of the time and so he did. He did his homework, designed one on paper and then built it. His very first one, he claimed in a 1986 New York Times profile, "…was a big improvement over what existed."
He held "record concerts" at home for his colleagues and friends, all of whom were impressed by how much better was his compared with the "old-fashioned" ones then currently in use.
After the war ended in 1945, Pickering met an engineer who said he could sell all of the pick ups he could build. So with some friends he went into business in Oceanside, Long Island and sure enough as many as he could build were quickly sold at first only to radio stations.
But by 1947 the demand from high-fidelity fanatics was strong enough for what's now called a 'cartridge' and Pickering & Company was formed to meet the new hobby's demands. By the mid 1950s, the company employed more than 150 people at its Plainview, Long Island headquarters, where Pickering & Company is still situated.
I'll let Mr. Pickering explain what happened next but from there he went to work solving vibration problems for aircraft manufacturers including Boeing, which made use of his innovations in the 707 and 747 airliners.
Last spring I was approached by Fan-Chia Tao, D'Addario's director of Research & Development who, like Pickering is also a degreed engineer (he has electrical engineering degrees from Caltech and Princeton University) and an accomplished violinist and violist, and an avid chamber music player.
He asked if I'd like to interview Mr. Pickering, whose health was unfortunately declining. I contacted Pickering, who, with a healthy dose of skepticism wanted to know what I was interested in discussing with him.
When I gave him a list of ideas and dropped names of Long Island-based audio pioneers I figured he knew, like Empire's Herb Horowitz, Pickering was all in. Then his health took a dive.
A few weeks ago I received an email from Mr. Tao saying that Norman was feeling better and was ready for the interview. So yesterday (October 13th) I made the two-hour plus drive out to East Hampton, Long Island, knowing that Mr. Pickering, in poor health, might not be able to talk for too long with me, but it was certainly worth the gamble.
Despite what the photo may lead you to believe, when you listen to the interview you'll quickly discover that Mr. Pickering is still sharp as a cactus cantilever! After about forty five minutes and well before I had gotten to half of what I wanted to talk about with him, the interview was over. He invited me back and if time permits and his health holds I hope to do just that!
Listen to my conversation with Norman C. Pickering here
.
<!- ------------------------------------>