The Haçienda: How Not To Run A Club— Peter Hook's Page-Turning Quarantine Read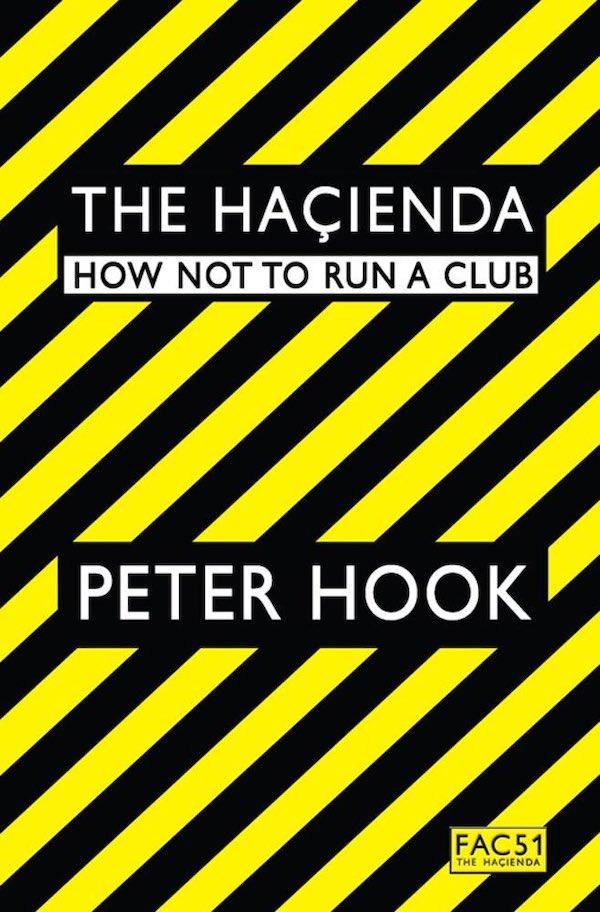 Staffers stealing beer crates every night. £5000 in cash misplaced and incinerated by New Years' Eve pyrotechnics. A lighting engineer stealing equipment for his own rental business. Seemingly endless tax problems.
Starting with their solicitor's £5000 company registration fee (compared to the £175 DIY cost), Factory Records' Manchester, England nightclub, the Haçienda, quickly became a financial black hole and later a cultural icon. Established between Factory and New Order at manager Rob Gretton's insistence, it opened in 1982 at the corner of Whitworth Street West and Albion Street, in a former yacht warehouse. Assigned the Factory catalogue number FAC 51, it established an amalgamation of the era's Manchester and New York's clubs, always being too far ahead of its time. In The Hacienda: How Not To Run A Club, former Joy Division/New Order bassist (and Haçienda co-owner) Peter Hook (aka Hooky) recounts the club's inner workings, with Andrew Holmes providing additional context blurbs between Hook's stories.
Factory was the absolute worst at business; they had brilliant ideas, but at the expense of any financial stability. Their oftentimes elaborate record packages famously lost money or barely broke even, and most of their lesser known signings (anywhere in quality from Section 25 and the Durutti Column to Crispy Ambulance and John Dowie) were solely funded by Joy Division/New Order (and later Happy Mondays) sales. From the company's 1978 inception to its 1992 bankruptcy (induced by the commercial bomb of the Mondays' Yes Please), Factory and its unusual founder Tony Wilson commissioned many projects that went massively over budget, wasting money left and right. In true Factory fashion, FAC 51 followed suit.
Before it was a label, Factory was an oft-occurring club night organized by Wilson and manager/actor Alan Erasmus, hosting local acts that would sign to the eventual label. Wilson's personality attracted followers (he was originally a TV presenter), and Factory nights quickly grew to booking touring acts and then the record releases started (more about Factory in the near future). By 1981, Joy Division record sales brought in enough money that Factory and New Order co-founded the Haçienda. Ben Kelly designed the interior, and as with anything he did for Factory, the £70k estimate gave way to a £344k bill (about $4m USD now) split between Whitbread Breweries (in an exclusive drink contract, later proven a mistake), New Order, and Factory. Hook writes, "In New Order we'd sit there laughing about cock-ups and cost overruns. Otherwise we didn't get involved. It would have been a bit mindblowing to watch someone squander that much money when each of us lived on £20 a week. As it was, it felt like someone else's money." He adds, "The first time Rob [Gretton, manager] took me to see the building that became the Haçienda it still had yachts in it. I walked around the interior with him going, 'This is where the bar is gonna be… This is where the stage is gonna be…' and me saying, 'Yeah!' as if I shared his passion. But deep down I wasn't interested. I should have been."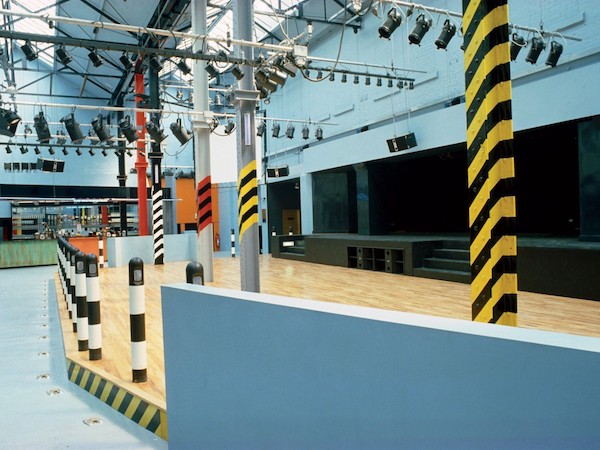 Peter Hook's writing here vividly tells the Haçienda's story, or at least what he remembers of it (most of it, in fact; especially impressive considering the drugs floating around during its peak). Some may find the club's mistakes too predictable, but in hindsight many are hilarious. FAC 51 in its early years focused on booking bands months before they blew up; those shows almost always filled less than a quarter of the club's capacity. Later in the 80s, their focus shifted to DJ nights, whose rise coincided with that of acid house and the Madchester scene. Between chapters (divided by year), there's the Haçienda's complete schedule for the previously discussed year as well as company accounts, "Haçienda hits," and quotes from other Factory/Haç associates. The main chapters' italicized "in between" bits (comprising over a third of the book) are also quite useful for understanding the full history.
Shortly before the club's transition period, however, the severity of its financial losses became apparent. The members of New Order were loosely (and willingly) salaried by Factory, making it unclear the amount of money they brought in and lost. Finally, after their 1985 American tour, it hit. Hooky writes, "We were called into [accountant] Keith Taylor's office to pick up our money and it felt like Christmas. Better than Christmas. This was sixteen thousand dollars each. Sixteen grand. Then Rob asked us to countersign the cheques so the money could go to the Haçienda. Shit. Our shows became benefit concerts to keep the club open. After three years of ignoring what was going on, we started to take an interest [and] become involved."
The later 80s and early 90s rave era prioritized an ever-changing series of club nights and brief success for FAC 51. Unfortunately, the fun didn't last. In 1989, a 16-year-old girl's MDMA-induced death, the UK's first, took place at the Haç and led to greater policing and trouble with the City Of Manchester. The confiscation of seemingly endless boxes' worth of drugs aroused suspicions, provoking regular police raids. Every night, rival gangs would claim different sections of the club — though as long as no one creeped into their territory, violence was unlikely to erupt. Still, it alienated clubbers. Bouncers became violent. A new security team couldn't fix the problems. Because the gangsters forced their way in for free, the finances were in worse shape than ever before. Gretton tried everything possible to keep the club afloat, but with Factory now bankrupt and investors turned away by the security needs, there was no option. The Haçienda closed in 1997; the club was about £18 million in debt at the time, although Hook says that, because of sloppy account keeping, it's hard to precisely know.
Like many of music history's iconic spaces, the lot that once held FAC 51 Limited is now a loft building. Pieces of the original club interior were auctioned off to fans, collectors, and those involved in the club. At Rob Gretton's insistence, Hooky bought the rights to the Haçienda name. It proved useful; he licensed the name to the loft building (on the logic that "in ten years' time, [younger people] will get to hear our story and be stunned"), directed a Haçienda Classics 3CD compilation, and wrote this book. Ben Kelly, the original club's interior designer, applied the original aesthetic to Hook's new club The Factory, FAC 251 (housed in the old Factory headquarters), and collaborated with Virgil Abloh on "OFF-SET," a Haçienda-esque portable club setup. Both presumably stayed within budget and unlike FAC 51's empty early years, Hooky claims that FAC 251 is often packed (although current TripAdvisor reviews unfortunately report violent bouncers, much like the Haç's later days).
As a responsible book reviewer, I won't give away the entire book. Rather than deliver to you here the entire book's contents, I highly recommend that you read it. Peter Hook's The Haçienda: How Not To Run A Club is a page-turning read, but especially so while we are under quarantine; I obsessively blew through it in three days. There are many more hilarious anecdotes, more details about the craziness that conspired. When you finish reading, you'll likely be obsessed with the idea of the Haçienda. You missed out on the recent Haçienda virtual club night, but just paint your walls Pigeon Blue BS409, install a few pillars with black and white safety stripes, and you're almost there…
(Malachi Lui is an AnalogPlanet contributing editor, music lover, record collector, and highly opinionated sneaker enthusiast. He'd like to supply your weekly reminder that Yeezus is one of the greatest punk rock albums ever made, and that Kanye is more relatable than your favorite artist.)
<!- ------------------------------------>