Is It Safe to Play Clean But Worn and Crackly 45s?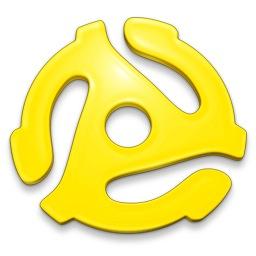 I have several old 45's that I would love to listen to. I'm wondering if I clean them really well, and there are no deep scratches, if they will hurt your stylus to play them. They sound crackly, but they were just played to death and have several of the swirly scratches from being stacked on top of each other for years. I am using an Ortofon 2m Bronze and I don't want to damage it. Should I use an old beater turntable to play them on, or is it okay to play them on my nice setup?
Thanks so much in advance!
-Shawn B
Clean records are key to preventing stylus damage and wear. While I wouldn't play severely scratched records, even clean ones, "worn and crackly" ones would give me less cause for concern. 45s were often pressed on noisy vinyl to begin with and obviously the diamond stylus is far harder than the vinyl itself.
So as far as I'm concerned, you're not likely to damage or prematurely wear out the stylus by playing these clean records. Surface swirlies are of no concern since the stylus will be riding in the grooves well below them.
That's my opinion and I'm sticking to it!
<!- ------------------------------------>