A Jury of My Peers Weighs in on The Beatles The Singles Collection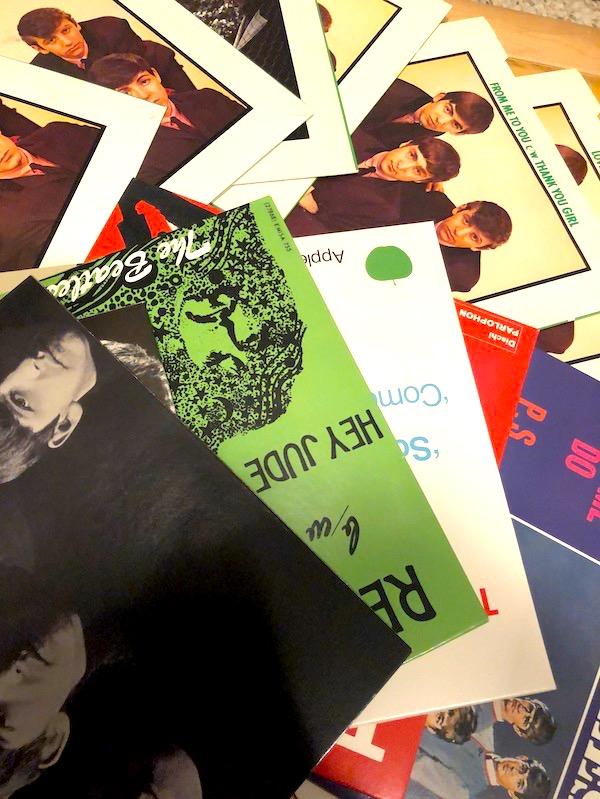 Ever since the publication of
The Beatles, The Singles Collection
box set
review
, it's been gnawing at me. I went into this hoping and expecting the new set to better or at least equal the older set but that clearly was not the case. However, it's also true that had I not had the World box with which to compare the new box, I'd probably not have been so negative. Nonetheless, the second and more complete listen confirmed the initial conclusion that the new box sonically disappoints.
I used the opportunity of an in-store appearance at Audio Advisors in West Palm Beach, Florida last Friday evening November 22nd to bring with me (along with a heavy case of LPs) singles from both the World and the new box sets to play for "a jury of my peers". The system consisted of an SAT LM-09 arm, Lyra Atlas SL, on a VPI Avenger turntable, Audio Research REF 3 Phono preamp, and REF 6 preamp into an Audio Research stereo tube amp driving a pair of Wilson Sasha DAW speakers. Quite a good sounding system!
I played for a few groups of listeners (store customers) both versions of "Something", "Penny Lane", "Hey Jude" and a few others. I did not suggest to them which was better nor had most read the original review. To the person, all preferred the World Records versions. Why? "Greater clarity and focus". "Better three dimensionality", "better instrumental and vocal textures", etc. and a general "doesn't sound 'right'". At the same time, all said had they not heard a comparison, they would not have said the new box set versions sounded "bad", though a few thought the EQ on the new "Something" was "off" and bass-heavy.
This is the last I'll write about this, so let me conclude by writing that the new box's sound consistently disappointed compared to the earlier set, but that heard on its own (difficult to do once you've heard both), it's pretty good and certainly well-pressed and superbly packaged.
I bought a set at retail for contributing editor Malachi Lui's birthday-combined Christmas present (December 25th is his birthday) and he may weigh in as well from a position of not having heard any original or the World Records box set versions. That's all I'm going to write other than to offer a public apology to Sean Magee, who I didn't intend to "throw under the bus" with all of this.
<!- ------------------------------------>