Lacquer/ERC Dust Up Takeaway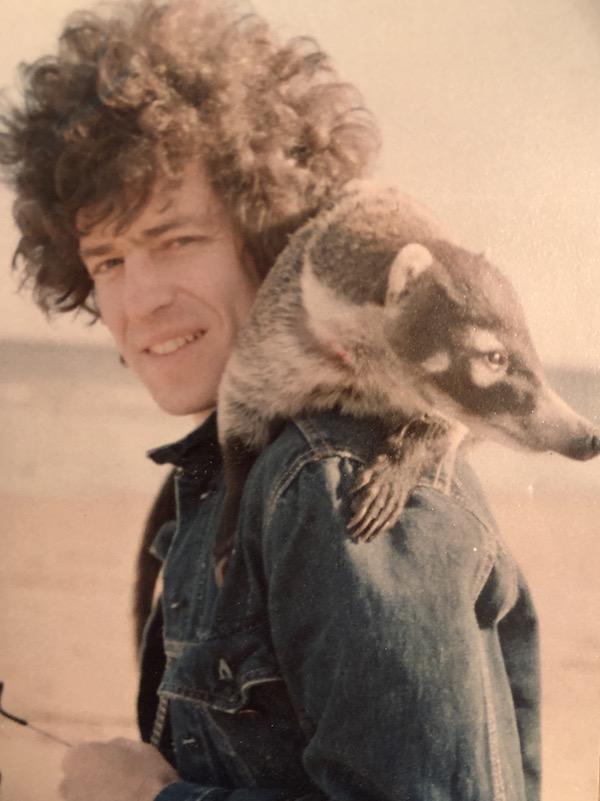 Okay, the photo has nothing to do with the text but I thought you might enjoy it and it's possibly good clickbait. This little dust up with Mike Esposito was really me doing what I've been doing since calling out the B.S. that was the compact disc revolution when the industry, both on the hardware and software side, was insisting that this new format sounded better than the old one when in fact it clearly did not, especially at that time. As Chad Kassem pointed out in the stream, we and others were subjected to major levels of abuse and told to "get with the program" and that we were just used to, and preferred distortion. You still get that today but it's easier to ignore.
I'm not interested in picking another fight with the guy but let's get a few facts straight here. In his original video covering the Supersense lacquer project he said "chunks of lacquer" would come off during play and deterioration begins almost immediately and with each play. Even if that was hyperbole, it's off the mark. I posted audible proof that that's simply not true. The Buddy Holly and Who lacquers sound amazingly good by any audible standard and those are oft-played lacquers 25+ and 16 years old. Yet he responded with a thoroughly bogus video claiming mine "proved" his points. It did no such thing. And that was before I agreed to the livestream video.
Just before the stream I received an email with this link to a report detailing an experiment in which one of the Supersense A Love Supreme lacquers was played more than 100 times and a Spectrogram analysis showed ZERO change in frequency response. That does not mean in 10 years the lacquer will measure the same, though it does prove that Mike's claims about lacquer instant degradation are simply untrue. Will the lacquers measure or sound the same in 10 or 20 years? Haven't seen the measurements because they don't exist, but the playback offers a positive glimpse forward.
The individual who did the experiment divulged upfront and honestly that he is associated with Supersense. Now, you may say the conflict of interest is a cause for concern and that the experiment should be repeated by a disinterested party, but Mike actually penalizes the honest party for divulging the connection and says in the video that he only got as far as the disclosure and couldn't be bothered to actually watch the presentation. So had the producer not divulged the connection would he have watched it? Your call.
I guess that's how he also so easily dismisses my 30 years of work and questions my integrity, because I, like every music reviewer over the past 60 or so years, gets "free records" and he does not. He just sells them and so has absolutely no "conflicts of interest". Of course his are as real and or imaginary as are mine, depending upon whether or not you accept each individual's honesty and integrity.
My defense of The Electric Recording Company is based upon his unfairly targeting that company not because they send me records. Showing a split seam? Seriously? That's just low. Every label has that issue and as much as I didn't want to show one from Analogue Productions, I felt it necessary since he sells AP's records. A "bowed" jacket? ERC's jackets are "hand made" and as such vary in that regard. I've gotten a few, but over time on the shelf they begin to straighten out. I could have shown some "Tip on" jackets from Stoughton with similar issues related to the gatefold paper ripping or creasing. It's also hand made and it's to be expected. It too would be a cheap shot he won't show because, well. And the defective records? You don't want to see my inbox filled with complaints about records pressed at every high quality pressing plant that presses for audiophile and major labels alike. And the readers here who demand "perfection" are being ridiculous and self-righteous. The real issue is, does the company make good on defects and ERC does, no questions asked. That's one reason why ERC immediately sells out each title. Saying sales are mainly to "flippers" is simply scurrilous and the few flippers there are wouldn't have a market if the records weren't desirable, which they are.
According to the company the defective rate is around 3% or 3 bad out of 300. Some defects like groove eccentricity can't be detected without playing every record. Yes, I get every ERC (though I never asked for them) and every one of them came with a rice paper inner but Mike's did not. I see. If he'd made that video "drive by shooting" of any legitimate label trying to do good all-analog work using master tapes, I'd produce the same defense whether or not I got "free records". It's just the right thing to do. Supporting companies doing good work (which is not the same as making excuses for them when they seriously screw up) is part of the job I do, as I see it. Esposito doesn't go after any of the high quality labels he sells, though all of them have the same problems. So why is that? I don't know.
I have no problem with him being a "retail critic". His mistakes are honest like the one he made about the Craft Way Out West, but that video makes clear he's still happy to lay out the unfair dirt about me and from the comments during the stream, his acolytes, keying off of his comments are happy to demonize me, most of whom have no idea what part I played in there even being a record business for Mike to be in today. That's annoying but in some ways that's actually rewarding.
Why Esposito felt compelled to attempt to stick the knife into Supersense's lacquer effort instead of simply issuing a caution about their relative fragility is something only he knows, (along with the anger he displays—what is there to be angry about?), what is kind of a cool opportunity for those willing to spend the money to own what he's spent the money on and he has? He hold up lacquers and says how great they sound, but they are for him, not for you? What? I hope his lacquers are not for sale. I'll tell you this: you will never see the ERCs I am lucky to have—even of titles I don't really like—on Ebay or Discogs or for sale anywhere.
I also enjoyed Chad bringing out plating genius Gary Salstrom. You can imagine when Gary sees a lacquer his brain says "plate it quick!" Of course! If you are in the business of manufacturing records getting that lacquer off the lathe into the silvering booth and then into the nickel bath as soon as possible is critical! But that's a different perspective than offering a consumer an opportunity to buy and enjoy a lacquer. Don't you think there are thousands of people who will jump at this opportunity? I do. They are the same people who have $500 and more to drop on a bottle of wine that once consumed gets peed out a lot faster than a lacquer wears out! And if you've never enjoyed a bottle like that, trust me, it's well worth the money—not that I've ever spent that much on a bottle of wine, but I've been treated unannounced to it (AND NOT BY ANY AUDIO MANUFACTURER OR RECORD LABEL) and immediately knew I was a drinking something I'd never before experienced.
So look, if you want to buy a Supersense lacquer, go ahead! Maybe you first want to know how good they sound. I hope to find out. Whether I'm given one or have to buy it I'll give you the honest truth about how it sounds and if you don't believe me, you are an unwelcome guest on this site. I'll tell you this: the "Tommy", "Buddy Holly" and "Night In Tunisia" lacquer (among others) that I've had for many years and often played would be well worth $500 and knowing what I know now, I'd pay it again if they got stolen or lost. The idea that I'd be here writing "Well I have a collection of lacquers and they sound great, but my advice to you is to not buy one" is beyond absurd and yet that's Mike's message.
<!- ------------------------------------>