Kevin Gray Cuts AAA Series For Speakers Corner
At his Masters of Vinyl seminar at LAAS 2017 mastering engineer Kevin Gray mentioned that he'd cut a series of records for Speakers Corner using original master tapes.
This was news to me so I contacted Speakers Corner's Kai Seeman who sent along a PDF with many of the titles though more are coming. As you can see the titles from the WEA and Sony/BMG catalog include Charles Lloyd's Forest Flower, Charles Mingus's The Clown, Ray Charles The Genius After Hours and Sonny Stitt Plays Bird among others.
Here are more: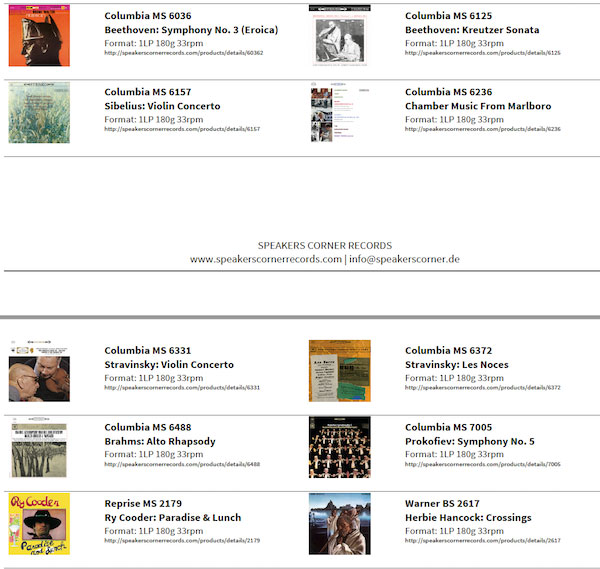 Many readers ask how they can tell if a reissue is cut from tape. It's often difficult to know but in this case you know! An easy recommendation is Forest Flower. Mr. Seeman adds that all 500+ titles in the Speakers Corner catalog were cut from tape and all are AAA.
<!- ------------------------------------>
| | | | | | | | | | | |
| --- | --- | --- | --- | --- | --- | --- | --- | --- | --- | --- |
| | Equipment Reviews | | The Gruvy Awards | | Blogs | Columns | | Show Reports | | News |