Meet Lux, Age Nine, "King of the One Dollar Record Bins"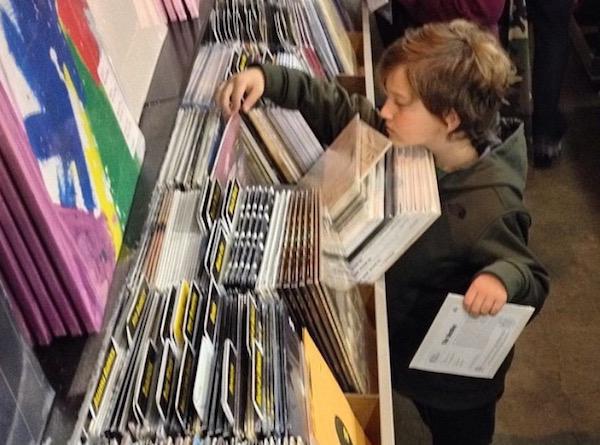 A friend of mine recently alerted me to his friend's son, Lux, who is a nine year old record collector and vinyl enthusiast.
I contacted Lux's dad and asked if I might interview him via FaceTime and both father and son said "yes!". So this morning I spent some FaceTime with Lux that I'm sure you will enjoy watching despite the primitive nature of the video setup and the few audio glitches along the way.
So meet Lux, shown in the photo here uncharacteristically perusing the "luxury bins".
<!- ------------------------------------>
| | | | | | | | | | | |
| --- | --- | --- | --- | --- | --- | --- | --- | --- | --- | --- |
| | Equipment Reviews | | The Gruvy Awards | | Blogs | Columns | | Show Reports | | News |