A Selected Roy Halee Discography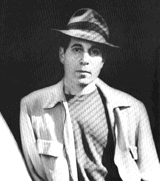 A Selected Roy Halee Discography
1)Simon and Garfunkel Sounds of Silence. Columbia CS9269 ("360 Sound label).
Their first "electrified" album features ultra-clean, natural sound on both electric and acoustic instruments. Check out the harpsichord on "Leaves That are Green" along with the deep acoustic bass and the tightly focused and well articulated tambourine. And both voices are absolutely natural sounding, mixed to blend and yet remain individually discernible. The two track master tapes have been lost by CBS. Original pressings are plentiful and relatively inexpensive. But just because you find a "360 Sound" label doesn't mean you have an "original" pressing. -1A is an original. Then -1B, etc. Past a certain number it goes to -1AA, etc. There's great variability to the sound of these different pressings with -1A being best, of course.
As for Simon and Garfunkel, you either like them or you find them precious and hyperdramatic ("I Am A Rock"), but Paul Simon's songwriting talent cannot be denied-even by his detractors. The mono mix is interesting too, and well worth picking up should you come across one.
2)Simon and Garfunkel: Parsley, Sage, Rosemary, and Thyme (Columbia CS9363 "360 Sound" label)
Again Halee gets the acoustic instruments right: guitars, bells, harpsichord, bongos, celeste, and bass all sound as right today as they did when this was issued. The better your system, the better this sounds. Instrumental layering is precise on a deep and wide soundstage, and Halee uses the echo chamber subtly to augment the songs' meanings. Voices are again utterly natural. Includes classics like "Homeward Bound," "The 59th Street Bridge Song," and "The Dangling Conversation," and stuff that doesn't wear too well, like "7 O'Clocki News/Silent Night." Again, copies are plentiful and the master two track tapes have been lost.
3)Simon and Garfunkel: Bookends (Columbia KCS 9529 "360 Sound" label)
"I've got little in this world, but I'd pay a hundred dollars for a mint copy," to paraphrase one of the old people's voices on this 1968 release which contains the classic "Mrs. Robinson" from The Graduate. Also here, "America," "Hazy Shade Of Winter," and "At The Zoo." Perhaps here Simon and Garfunkel's somewhat out of focus concept album overreaches. Again, Halee's trademark, ultra-natural sounding acoustic instruments can be heard here, along with many experimental effects like the flanging on "At The Zoo." The album opens with an ambitious sound collage on "Save The Life of A Child." Only here, improvements in equipment make the sound cleaner and more vibrant than on previous albums. This album is more difficult to find, particularly with the poster, and again, the master two track is gone.
4)Simon and Garfunkel: Bridge Over Troubled Water Columbia KCS 9914 ("360 Sound" label, Mobile Fidelity MFSL 1-173 _ speed master LP, Classic Records 180g LP and 4 LP 45rpm)
The pinnacle of the duo's work, and Halee's association with them. The album is worth having for the title track alone, but also included is "Keep The Customer Satisfied," "Cecilia," "The Only Living Boy in New York" and of course "The Boxer." A production tour de force, and great studio musicians including Hal Blaine, Larry Knechtel, and Joe Osborne. Deep bass, enormous soundstage, gorgeous piano sound on "Bridge…."-a must have album that is as much Halee's creation as Simon's-and I doubt he'd argue with that.
To be savored with the lights out and the subwoofers on. The Mo-fi transfer (out of print) is pressed on quieter vinyl and is extremely fine, though not quite as transparent as the CBS original and somewhat muffled.
Classic's 45rpm reissue is a treasure worth owning, while the standard 33 1/3 Classic reissue is merely outstanding as will be a clean 1A Columbia "360 Sound" original.
5)Simon and Garfunkel
Concert in Central Park. Geffen 2GHS 22012 (2 LPs)
That this mjustd have been an uncomfortable (1981) reunion for the two, who never really reconciled their differences here or any time afterwards, doesn't come through on this extraordinarily well recorded historic set, engineered and mixed by Halee. The crowd's excitement is well captured, making this a wonderful document that put the lid on the Sixties for many listeners
6)Paul Simon: Hearts and Bones. Warner Brothers 9 23942-1 LP
Though his 1983 Warner Brothers debut was a commercial failure, it remains one of Simon's favorite albums. Probably too introspective for the glitzy, coarse, Reagan decade, the record will grow in stature as time passes. Halee's first and hopefully last all digital production (using 3M's 50K sampling rate system), the sound is actually better in retrospect than I originally thought: clean and not too gritty, though thin and somewhat flat compared to the best Simon and Garfunkel records. Drums and percussion just don't make it. And the bass is flat and indistinct as only digital can do it. Great supporting musicians sprinkled throughout: Anthony Jackson (a dedicated audiophile), Nile Rogers, Bernard Edwards, Al DiMeola, Steve Gadd, and Airto Moreira among them.
7)Paul Simon: Graceland. Warner Brothers 9 25447-1 LP
Everybody's favorite 1987 demo CES album, though controversial because of edginess in vocals and other instruments. As with Rhythm of the Saints, Halee was forced to store and edit digitally, though some of the instruments were kept all analog through the mixdown to analog and DMM LP, which killed the CD version. Despite the digital problems, this is, considering the sever technical problems, a great sounding LP. Musically, nothing needs to be said.
8)Paul Simon: Rhythm of the Saints. Warner Brothers 26098-1 LP
The sound of the original LP is disappointing: flat and non-dynamic. Here the CD has it all over the LP. Halle had later had it re-cut DMM instead of lacquer, resulting in one and a half more dB of level-which is considerable. But how do you know which you're getting-if you can find the LP at all? You don't unless you can inspect the disc for DMM marks on the lead-out groove area. This percussion based set grows on you with each play. Halle gave me a cassette recorded directly from the analog master tape. CDs sound like the master tape? Those who say it lie-or they're hearing impaired. At least back in 1991!
9)Negotiations and Love Songs: 1971-1986. Warner Brothers 25789-1 LP. Rather than taking the easy way out and assembling the 2 LP greatest hits package digitally, Halee hand assembled it analog. The extra work paid off. In most cases the sound improves on the original, though overall it is somewhat brighter. And the cover photo by Robert Mapplethorpe (before the furor) is the finest photo of Simon ever put on an album jacket.
10)Ladysmith Black Mambazo: Shaka Zulu. Warner Brothers 25582-1 LP
Compare the warm, natural, atmospheric analog sound here with Josh Abbey's work on Ladysmith's next LP Journey Of Dreams recorded all digital on the Mitsubishi X-80. You'll hear why digital is still lousy and Halee is still great after all these years.
11)The Lovin' Spoonful: Hums Of The Lovin' Spoonful. Kama Sutra KLPS 8054/Sundazed 180g reissue.
No mention of Halee here. I remember buying the first Lovin' Spoonful album (Do You Believe In Magic [Kama Sutra KLPS 8050]) when it was first released. Kama Sutra? What is this going to sound like? Uh oh, "Director of Engineering-Val Valentin." That usually spelled bad sound. Probably not real stereo. In those days MGM (which distributed Kama Sutra) would put "Sounds Great In Stereo" on reprocessed mono records, meaning ""Sounds great in stereo-too bad this isn't." They butchered most everything. But lo and behold, that true stereo album sounded great! As did Daydream (Kama Sutra KLPS 8051). But Hums sounds the best: utterly natural vocals, wide stage, though hard left and right instruments with vocals in the middle. Deep bass, unprocessed guitars, and great shakers and gourds. Turns out to be Halee's work. In those days Val Valentin took credit for everything because he was director of engineering. And since this was Halee's last Lovin' Spoonful album, it was their last good sounding one. Halee doesn't remember if he engineered the first two-it could have been Phil Ramone. Sundazed's 180g reissue is very good, but closed in and dry sounding compared to the original-probably due to tape deterioration.
12)The Byrds: The Notorious Byrd Brothers. Columbia CS 9775 ("360 Sound" label).
The classic Halee sound plus lots of interesting studio tricks on "Artificial Energy" and the chilling "Draft Morning." If you are disappointed that we didn't spend more time talking about The Byrds in the interview, you are not alone. Unfortunately, Halee doesn't remember much about these sessions. In fact, he didn't even remember doing this album, though he did remember the "one with Gram Parsons." (Co-engineering credit to Don Thompson.)
13)The Byrds: Sweetheart Of The Rodeo. Columbia CS 9670 ("360 Sound" label).
Ditto to above. Co-engineering credit to Charlie Bragg.
14)Bob Dylan: Highway 61 Revisited. Columbia CS9189 ("360 Sound" label).
Halee says he "didn't know what he was doing" on this, his first studio session. Halee lies! Just listen to the tambourine skin, the clarity of the tack piano, the bass drum-the whole damn thing! I used to think the voice was harsh and sibilent until I got a good front end. It's the cleanest, most vibrant recording of Dylan's voice with the exception of Ramone's work on Blood on the Tracks.
-MF

LATEST VIDEO
<!- ------------------------------------>