Yellow Magic Orchestra: Intermission, 1980-1982 (Solo LPs & Side Projects)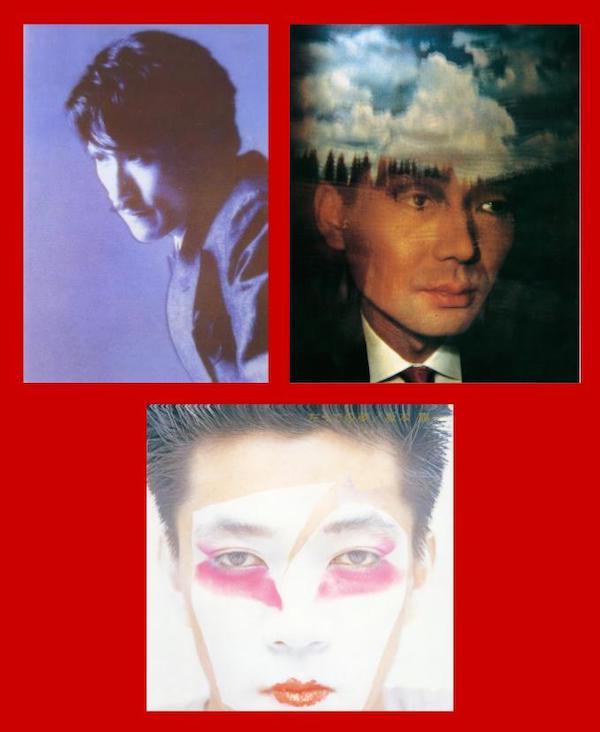 Continuing our multi-part exploration of Japanese synthpop group Yellow Magic Orchestra (YMO), this week we'll analyze Yukihiro Takahashi, Haruomi Hosono, and Ryuichi Sakamoto's solo LPs and side projects from 1980-1982. For brevity's sake, we'll exclude the artists' production work for other acts, focusing only on Takahashi, Hosono, Sakamoto, and Hideki Matsutake-led projects (apologies to fans of Kenji Omura's
Spring Is Nearly Here
). In addition, releases only reviewed digitally here won't feature sound scores. Below are links to this series' previous features:
Yellow Magic Orchestra: Prologue
Yellow Magic Orchestra: Explorations, Part 1 (1978-1981)
Now for today's feature…
Yukihiro Takahashi - Murdered By The Music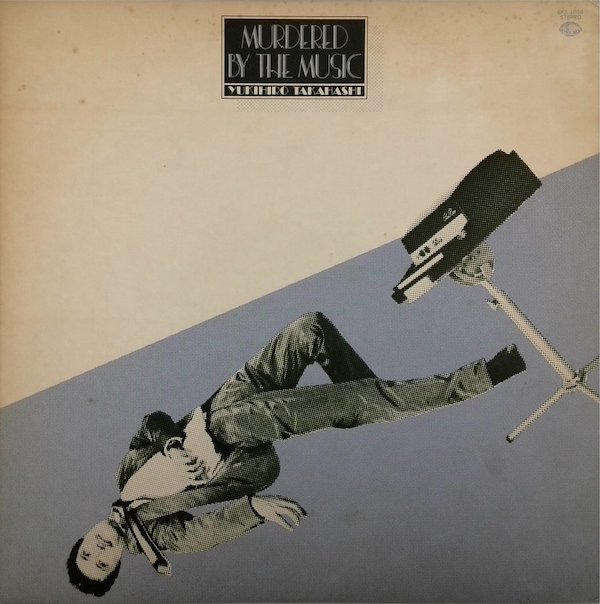 Seven Seas/King Records SKS 1050 translucent blue vinyl LP
Produced by: Yukihiro Takahashi
Engineered by: Seiichi Chiba at CBS/Sony Roppongi Studio
Mixed by: Seiichi Chiba at CBS/Sony Roppongi Studio
Mastered by: Uncredited
Music: 6
Sound: 8
Amidst YMO mania's first wave in 1980, drummer/vocalist/keyboardist Yukihiro Takahashi released Murdered By The Music, which features Hosono (playing bass on side 2), Sakamoto (who programmed all synths here), Kenji Omura (a guitarist and frequent YMO collaborator), Makoto Kubota, Sandii, and others (Chris Mosdell wrote the English lyrics). Musically, it's a new wave record with ska and R&B influences, similar to X∞Multiplies' real songs. Among the highlights here are the neon synth-boogie opener "School Of Thought," an excellent cover of Holland/Dozier/Holland's "Stop! In The Name Of Love," the George Harrison-meets-Kraftwerk stylings of "Mirrormanic," and the guitar-driven finale, "The Core Of Eden." Unfortunately, much of Murdered By The Music flops: the title track and "Kid-Nap, The Dreamer" feel like mediocre Clash imitations, the instrumentals "I-Kasu!" and "Bijin-Kyoshi At The Swimming School" add nothing, and "Radioactivist" musically sounds like Sparks without the theatricality. Although it's worth a listen (and for completists like myself, a purchase), Murdered By The Music is Takahashi forcing himself into a style that he's not well-suited for, with occasionally exciting but generally tedious results.
The original Seven Seas/King pressing on quiet blue vinyl is bright and compressed but still engaging, though the packaging obsesses over Yukihiro Takahashi, pop idol and human specimen. The tip-on jacket's artwork is creative, and the four-page insert with lyrics and more photos is acceptable, but no one reading this needs the utterly massive portrait poster (corner tears on mine evidence it was long ago stapled to someone's wall). As if Takahashi's image wasn't already plastered everywhere, there's a sticker sheet featuring replacement disc label stickers featuring—you guessed it—more pictures of him. Even if you find the inserts obnoxious, though, it's still a time capsule as to how big Yellow Magic Orchestra was back then (not even the Beatles had such excessive record packaging!).
Ryuichi Sakamoto - B-2 Unit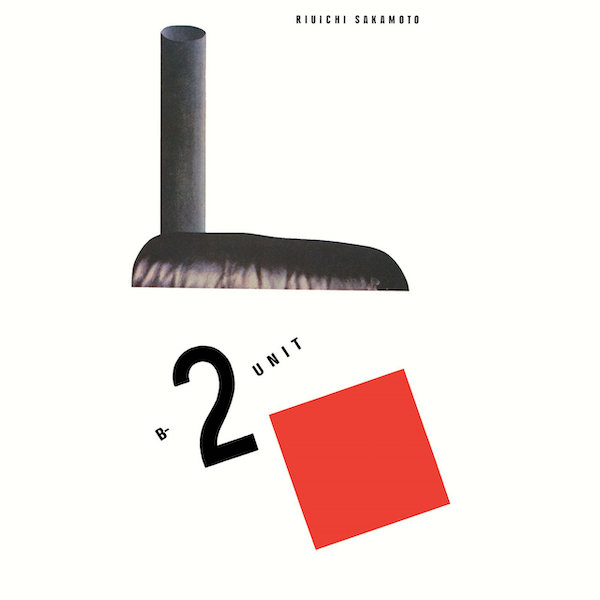 Alfa/Great Tracks/Sony Japan 96/24 stream (2019 digital remaster)
Produced by: Ryuichi Sakamoto and Yoshitaka Goto
Engineered by: Dennis Bovell, Steve Nye, Steve Churchyard, and Mitsuo Koike, et al Mixed by: See above Mastered by: Heba Kadry (2019 digital remaster)
Music: 6
Sound: N/A
Released in September 1980, Ryuichi Sakamoto's second solo LP B-2 Unit proves that art school training doesn't equal constant brilliance. While its minimalist synth experiments proved influential for later techno, B-2 Unit's monotonous pieces test listeners' patience. Sakamoto's greatest weakness, especially in his self-produced solo work, is that when nothing sticks, he still ceaselessly throws ideas against the proverbial wall. Of B-2 Unit's 37 minutes, "thatness and thereness" and "riot in Lagos" are obvious peaks, the latter performed frequently on YMO's World Tour 1980. Otherwise, the album is a mere curiosity, its best ideas refined on Technodelic and Sakamoto's later solo releases.
<!- ------------------------------------>