Yellow Magic Orchestra: Intermission, 1980-1982 (Solo LPs & Side Projects) Part 2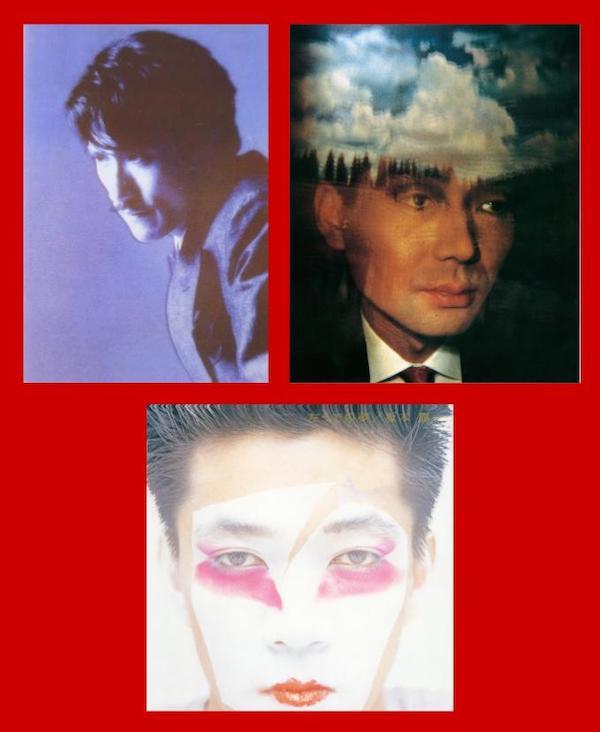 Yukihiro Takahashi - Neuromantic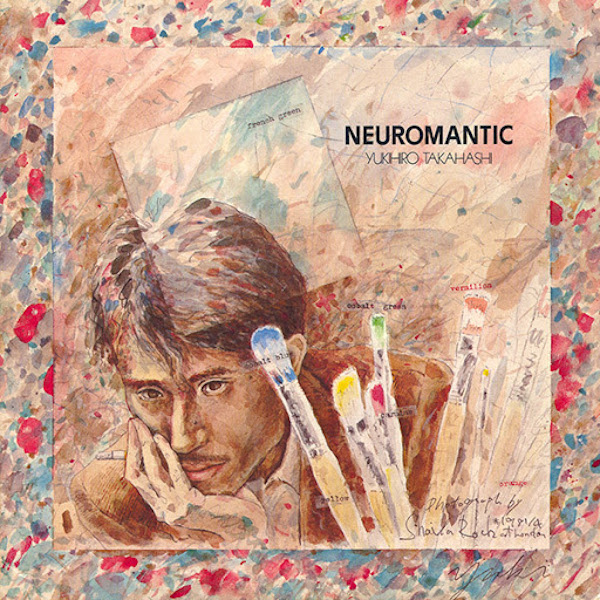 Alfa Records ALR-28018 (Japanese JVC 1st pressing)
Produced by: Yukihiro Takahashi
Engineered by: Steve Nye and Mitsuo Koike
Mixed by: Steve Nye and Yukihiro Takahashi
Mastered by: Uncredited engineer at Utopia Studios, London
Music: 7
Sound: 8
Released between BGM and Technodelic, Takahashi's May 1981 solo LP Neuromantic (a play on "New Romantic"), while typical of its time, is enjoyable new wave. Joined by Hosono, Sakamoto, Omura, Tony Mansfield and Roxy Music members Phil Manzanera and Andy Mackay, Takahashi on Neuromantic focuses on catchy, accessible pop, his English vocal performances now highly confident. Much of the record isn't particularly noteworthy, but it's one of Takahashi's more consistent solo LPs. "Drip Dry Eyes," now Neuromantic's best known song (due to its inclusion on Light In The Attic's essential city pop compilation Pacific Breeze), is beautifully melancholic; "Glass" is expertly layered art pop similar to Bowie's Scary Monsters, and "Extra-Ordinary" is humbly boastful ("BGM on the radio, everything is good as it could possibly be").
The year before, Alfa Records opened an American division, touting a "global approach to music" and "long range plan." Citing difficult market conditions, the American company shuttered in 1982, though it released Neuromantic in the U.S.. Still, the Japanese Alfa pressing, cut at Utopia Studios in London, and pressed on JVC SuperVinyl, is pleasingly warm, detailed, and easy to find on Discogs. Housed in a tip-on jacket, the record also comes with a fold-out photos and lyrics insert, containing both the Japanese lyrics and their English translations (the former not on the final record). Considering the album's fanfare, it surprises that Sony's Great Tracks label hasn't yet reissued Neuromantic (there's been no vinyl since the mid-80s, the last CD reissue was in 2005, and there's no official digital stream in the States).
Ryuichi Sakamoto - Hidari Ude No Yume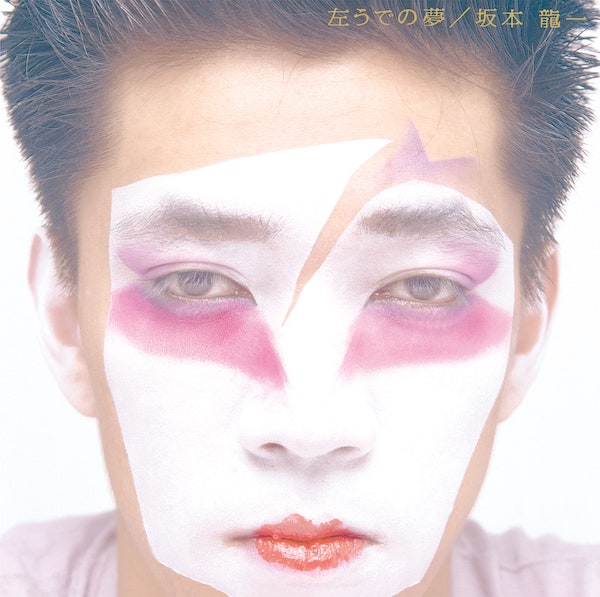 Sony Music lossy stream
Produced by: Ryuichi Sakamoto and Robin Scott
Engineered by: Mitsuo Koike at Studio "A"
Mixed by: Robin Scott and Mitsuo Koike
Mastered by: N/A
Music: 6
Sound: N/A
Released in October 1981, on Hidari Ude No Yume ("Left Handed Dream"), Ryuichi Sakamoto extensively collaborated with Robin Scott and Adrian Belew, among others. Incorporating many Jon Hassell-type "fourth world" sonic textures, it's an interesting listen, but one that's far from essential. Belew's guitar fits in Sakamoto's soundscapes, though Sakamoto and Scott's vocals don't compositionally add much. Hidari Ude No Yume is better than B-2 Unit, but those who aren't Sakamoto diehards can skip both (save for the latter's absolutely essential "riot in Lagos").
The Beatniks - Exitentialism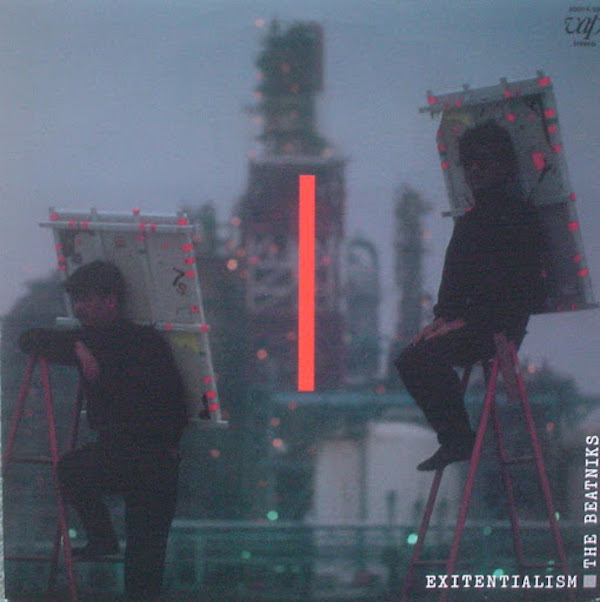 Vap Inc. 30019-28 LP
Produced by: The Beatniks
Engineered by: Shinichi Tanaka (assisted by Masayuki Hayashi) at Tamco Studio
Mixed by: The Beatniks and Shinichi Tanaka
Mastered by: Yoshiyuki Watanabe at Nippon Columbia
Music: 7
Sound: 8
In mid-1981, Yukihiro Takahashi and Moonriders' Keiichi Suzuki formed the Beatniks, a side project that every decade still releases an album or two. Signed to the recently established Vap label, winter 1981's experimental pop LP Exitentialism, sung in English and French, among its frequent failures holds moments of excellence. "Le Sang Du Poete," while an interesting sound sketch, confuses as an album opener; "No Way Out" hints at a grand electro-rock chorus but lacks one, and "Mirrors" stagnates. However, on the record's artsier songs, Takahashi and Suzuki succeed: Takahashi's dark electronic drums perfectly compliment Suzuki's vocal urgency and guitar drones on "Ark Diamant," "Une Femme N'est Pas Un Homme" (later remixed by Aphex Twin) alternates between gentle acoustic balladry and avant-pop a la Japan's Tin Drum, "Le Robinet" is electronic vocal jazz, and LP closer "Inevitable" is among Takahashi's best non-YMO songs. Exitentialism, despite its misses, provides crucial context for both artist's other work around this time, showing them both in a uniquely relaxed, freewheeling setting. (Also worth checking out as well is the Beatniks' 1982 non-album single, "River In The Ocean.")
Yoshiyuki Watanabe at Nippon Columbia mastered the original Japanese Vap pressing, which is gaining value (and worth it for the artwork alone). It's dynamically compressed but smoothly EQ'd, and the non-translucent vinyl is quiet. The album includes a four-page photos and lyrics insert plus an art card; with alternate artwork, Exitentialism also received contemporary UK and European releases. Vap, which still operates, hasn't reissued the album since a mid-90s CD edition. Hopefully a reissue with the original artwork arrives soon, as this album is deserving of more attention outside of Discogs-obsessed YMO and Moonriders fans.
Logic System - Venus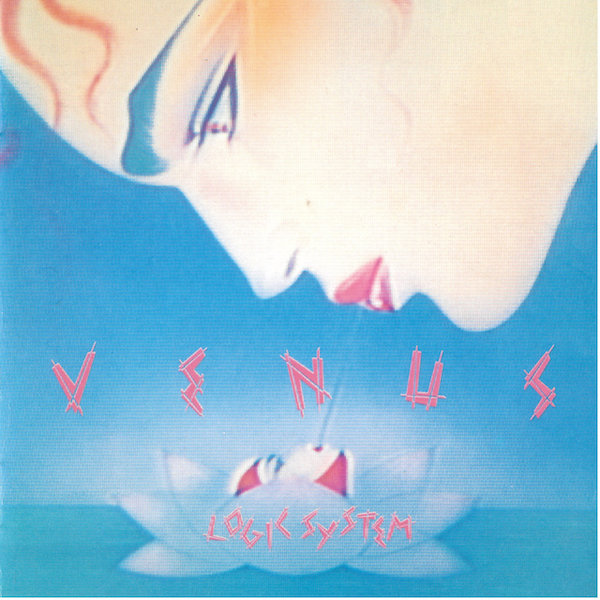 Universal Music 44.1/16 stream
Produced by: Hideki Matsutake, Katsunori Ishida, and Toshi Endo
Engineered by: Don Murray and Toshi Endo
Mixed by: See above credits
Mastered by: N/A
Music: 6
Sound: N/A
Outside of his YMO programming work, Hideki Matsutake also led his own musical project, Logic System. They released several albums in the early 80s, of which the best-known is 1982's Venus. Although the synth textures show attention to detail, songs like "Be Yourself" veer into corporate muzak territory, and Venus lacks memorability. Those who must have everything vaguely YMO-related can cheaply find an original pressing, though French reissue label Wewantsounds recently reissued it (their edition is cut and pressed at GZ).
Haruomi Hosono - Philharmony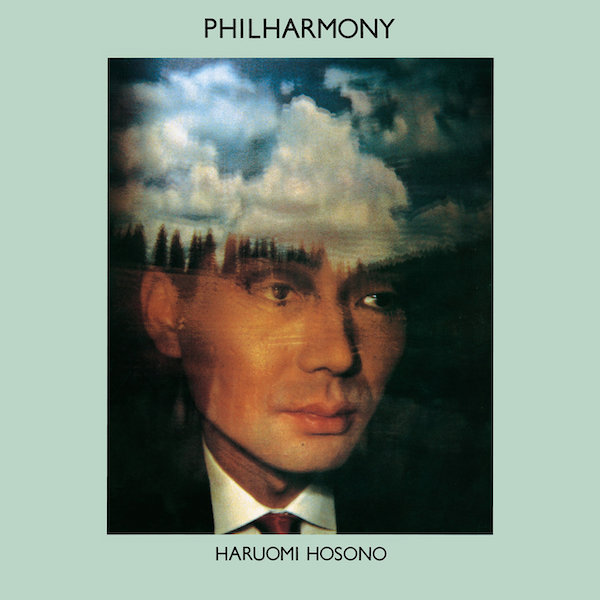 Yen Records/Great Tracks/Sony Japan MHJL 71 limited edition LP (2019 Japanese reissue)
Produced by: Haruomi Hosono
Engineered by: Haruomi Hosono and Yoshifumi Iio at LDK Studio
Mixed by: Haruomi Hosono and Yoshifumi Iio at LDK Studio
Mastered by: Yoshinori Sunahara (digital remaster) and Bernie Grundman (vinyl cutting)
Music: 9
Sound: 8
In 1982, Haruomi Hosono and Alfa founder Kunihiko Murai set up Yen Records, an Alfa imprint for releases produced by Hosono and Yukihiro Takahashi. With Yen's launch, Hosono received his own recording studio, LDK (Living-Dining-Kitchen), and during Yellow Magic Orchestra's 1982 hiatus recorded Philharmony. Before, he was reluctant to record another solo record, prioritizing YMO and other production work. However, unlimited time to play with new equipment (specifically the E-mu Emulator, Roland MC-4 sequencer, and Linn LM-1 drum machine) resulted in Hosono's best solo LP, a marriage of experimental ideas and pop structures.
The Emulator, released in 1981, is a floppy disk-based sampler keyboard with an 8-bit digital sampler. Its $10,000 retail cost made it prohibitive for most, but Hosono bought one of the approximately 500 units. The original Emulator only programmed a single loop, though Hosono brilliantly utilized its compositional limitations. Layers of rudimentary synth melodies and brief samples dominate Philharmony, which as one of Hosono's favorite self-produced works artfully builds further upon Cochin Moon's electronic psychedelia. (Now disillusioned with current technology, in another recent interview he said, "The tool I want now is the early Emulator. I used it to make the album Philharmony, which would be impossible to do now. I liked the low resolution sounds contained in the big floppy disks, but I don't have the equipment to decode that anymore.") The record's opener, "Picnic," features disorienting layers of voice samples ("Pi-pi-pi-pi-pi-pi-pi-picnic") and Emulator vibraphones, accordions, trumpets; Hosono's Japanese cover of Italian standard "Funiculi Funicula" does much of the same, with wandering synth melodies and chopped backing vocal samples. "Luminescent/Hotaru"'s hypnotic percussion samples and "Platonic"'s distorted synths obscure his vocals, while "In Limbo"'s multitracked electronics melodically chug along.
Side 2's pieces are more conventionally formed, albeit still very experimental. "Living-Dining-Kitchen," a surreal ode to home convenience ("Wall to wall comfort at your very feet"), fits several electronic rhythms behind Hosono's vocals executed with gusto. "Birthday Party"'s video game-like zapping effects and metallic ringed notes bounce around the soundstage, while the masterful "Sports Men" matches brilliantly satirical and serious lyrical content ("People say I'm weak/Can't even hold her tight/You're the star of the poolside/Your streamline curves I can't abide/I'll be a good sport/Be a good sport/I'll be a sports man") atop satisfyingly basic synth loops. (I personally believe "Sports Men" to be synthpop's all-time peak.) "Philharmony" stacks digitally manipulated wordless vocals in an a cappella dreamscape, and "Air-Condition" blends Eno-esque ambient drones with quivering effects. Though Hosono's later 80s work expands upon Philharmony's experimentation, none of those releases (bar 1984's MUJI-commissioned Hana ni Mizu ambient tape) share its cohesiveness, catchiness, accessibility, and depth.
I haven't heard the original Yen pressing nor the 2018 Light In The Attic reissue, though the 2019 Great Tracks edition, digitally remastered by Yoshinori Sunahara (an electronic music producer himself) and cut by Bernie Grundman, is excellent. While not a traditional "audiophile" recording, there's vivid, three-dimensional staging on the brightly mastered LP. The disc, pressed at the Sony Music Solutions plant in Shizuoka, is dead quiet. The tip-on jacket is nicely printed, and there's a Japanese interview insert in addition to the replicated original lyrics insert. Prices of this sold-out limited reissue are rising; at this point, you might as well buy an original, though the Great Tracks issue doesn't disappoint.
Yukihiro Takahashi - What, Me Worry?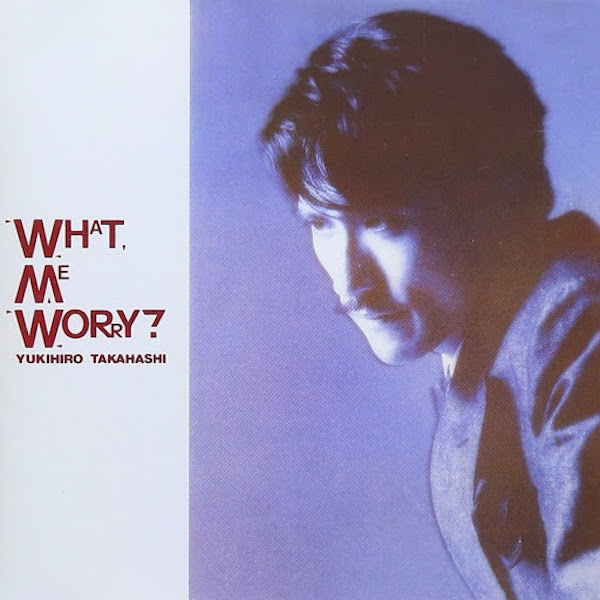 Yen Records YLR-28003 LP
Produced by: Yukihiro Takahashi
Engineered by: Mitsuo Koike, Steve Nye, Julian Mendelsohn, and Yoshifumi Iio, et al
Mixed by: "Whistling" Steve Nye
Mastered by: Hiroshi Yuasa at JVC Cutting Centre
Music: 7
Sound: 7
Yukihiro Takahashi recorded much of his 1982 solo LP What, Me Worry —the third Yen Records release—in England (Sarm Studio and Air Studios, plus his usual Tokyo haunts Alfa Studio "A" and LDK) with producer/engineer Steve Nye and musicians including former Be-Bop Deluxe frontman/guitarist Bill Nelson. "It's Gonna Work Out" is a grand entrance track, "Sayonara" foreshadows the bright yet dense synthpop of 1983 YMO (more on that next week!), "Flashback" (with Hosono and Sakamoto) and "Disposable Love" are quintessential city pop songs, and for all its clutter, the closing cover of George Harrison's "It's All Too Much" reinforces the psychedelic-era Beatles influence. Some moments perplex, though: Takahashi gives space for New Zealand-born singer/songwriter Zaine Griff's mediocre "My Strange Obsession" (words, music, and vocals by Griff—Takahashi plays drums), Bill Nelson's guitar solo on instrumental interlude "My Highland Home In Thailand" doesn't fit such an electronically-based album, and "All You've Got To Do" sounds fairly generic. Still, What, Me Worry? is the best of Yukihiro Takahashi's three solo LPs reviewed here, adding more substance to Neuromantic's glossy sheen.
The original Yen/Alfa Japanese vinyl (Alfa also released it outside Japan), cut and pressed at JVC, is bright and compressed (as many of these records are) but appropriately so. The foldover jacket is well-printed, and there's a spot-matted four-page lyrics and photos insert (the English lyrics are printed in both English and Japanese). At the $15 NM cost I paid (excluding shipping), the original Japanese What, Me Worry? LP is cheaper than any CD or cassette edition (none of Takahashi's solo albums bar Saravah! officially stream in the United States). Vinyl rules!
Yukihiro Takahashi - What, Me Worry? EP
Yen Records YLR-19001 33rpm 12" EP
Produced by: Yukihiro Takahashi
Engineered by: Mitsuo Koike, Steve Nye, Julian Mendelsohn, and Yoshifumi Iio, et al
Mixed by: "Whistling" Steve Nye
Mastered by: Uncredited
Music: 6
Sound: 7
A companion to the full LP, the What, Me Worry? 33rpm 12" EP features a Japanese version of "Disposable Love," the outtakes "Futari No Kage Ni" and "Ich Bin Der Glücklichste Mensch Auf Der Welt," an edited "Flashback," and the album mix of "Sayonara." The EP, pressed on JVC SuperVinyl and nowadays cheap in mint condition, is most interesting as a physical product. The disc labels measure 7" in diameter, transforming the 12" into an alternate type of "picture disc." The mastering is very similar to the album, though it's nice to hear "Flashback" without the inner groove distortion. (Convenience-focused listeners can get both What, Me Worry? releases on the 2005 GT Music/Sony CD, though both of these vinyl releases in NM condition will cost less.)
Stay tuned for next week's "Yellow Magic Orchestra: Explorations, Part 2," a dive into the group's work 1983 and onward.
(Malachi Lui is an AnalogPlanet contributing editor, music lover, and avid record collector. After several agonizing weeks, he's still awaiting a proper release of Kanye West's vastly-improved DONDA. Follow Malachi on Twitter: @MalachiLui and Instagram: @malachi__lui)
<!- ------------------------------------>