"Steep Tonearm?" Here's Why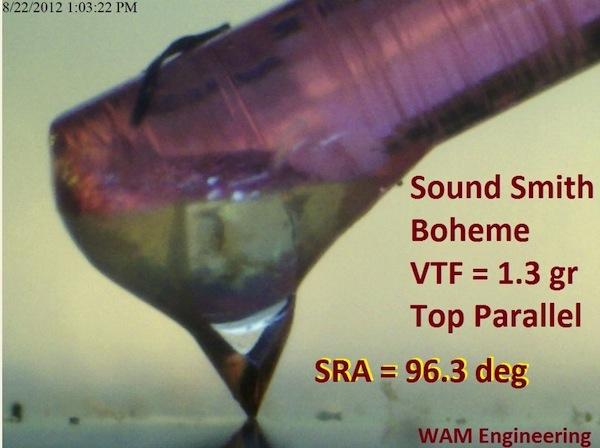 An analogplanet reader asked about his "steep tonearm" after trying unsuccessfully trying to set the SRA to 92 degrees on his Soundsmith Boheme cartridge.
Wally Malewicz got ahold of a Boheme and measured it using his optical microscopy system and the above picture shows what he found: with the tonearm parallel to the record surface SRA was 96 degrees!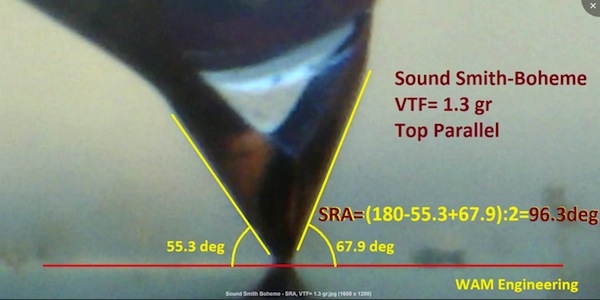 That means on a typical 9" tonearm one would have to lower the back of the arm approximately 16mm to achieve 92 degree SRA. That would result in one "steep" tonearm. It's probably beyond the range of most tonearms.
It's quite possible that all of these ruby cantilever/line contact styli are manufactured this way. That is unfortunate to say the least.
<!- ------------------------------------>
| | | | | | | | | | | |
| --- | --- | --- | --- | --- | --- | --- | --- | --- | --- | --- |
| | Equipment Reviews | | The Gruvy Awards | | Blogs | Columns | | Show Reports | | News |