Veteran Recording Engineer Phill Brown Interviewed by AnalogPlanet Editor Michael Fremer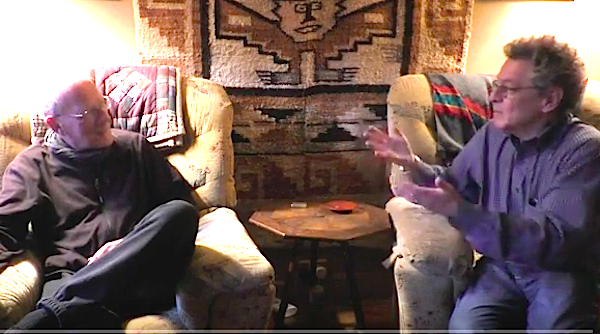 A planned trip to the U.K. to attend a Chasing the Dragon Records direct-to-disk recording session at AIR Studios seemed like a good time to accomplish some other business. So in addition to covering the recording session, analogPlanet editor Michael Fremer paid a visit to Rega, where he'd not been in twenty years (factory tour video to come) and connected with veteran recording engineer Phill Brown and arranged for an interview.
If you've not yet read his book "Are We Still Rolling?" you should! Brown's recording adventures make for a highly entertaining and informative memoir.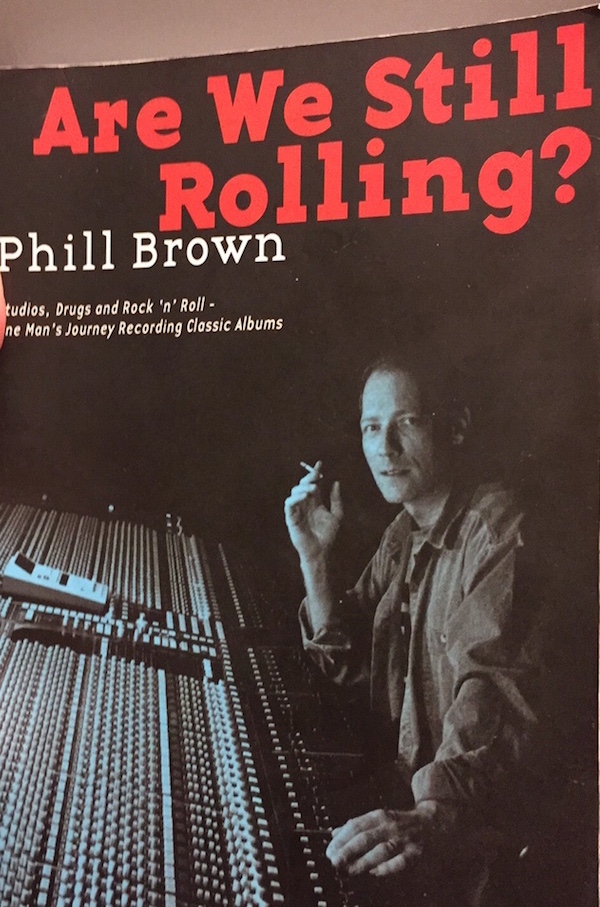 Early in his career as a young "tape op" produced overdubs on Traffic's memorable first album, assisted Glyn Johns on the Small Faces' masterpiece "Ogden's Nut Gone Flake", in the same capacity witnessed Jimi Hendrix create "All Along the Watchtower" and later engineered albums by Stealers Wheel, Roxy Music John Martyn, Sly Stone, Harry Nilsson, Robert Palmer, Jeff Beck, David Bowie and others, and of course, what some consider his most significant musical and sonic achievement, engineering Talk Talk's Spirit of Eden and Laughing Stock. Brown was there for "Stairway to Heaven" too.
When the opportunity arose to interview him at his home south of London, analogPlanet editor Michael Fremer leaped at the chance and headed down to Phill's home to speak with him. The scheduling required him to leave in the morning the home of Rega's Roy Gandy's near the company's Southend-by-the sea headquarters and travel by train to London, drop off his bags at a Kensington hotel and take an hour long train ride to Brown's home an hour south of London where he spent a few hours talking to the delightful Mr. Brown. Then it was back to London and dinner with Chasing the Dragon's Mike Valentine and his wife Francoise, which lasted until after 1 A.M. Whew!
Here are a few images of photos on Mr. Bown's wall: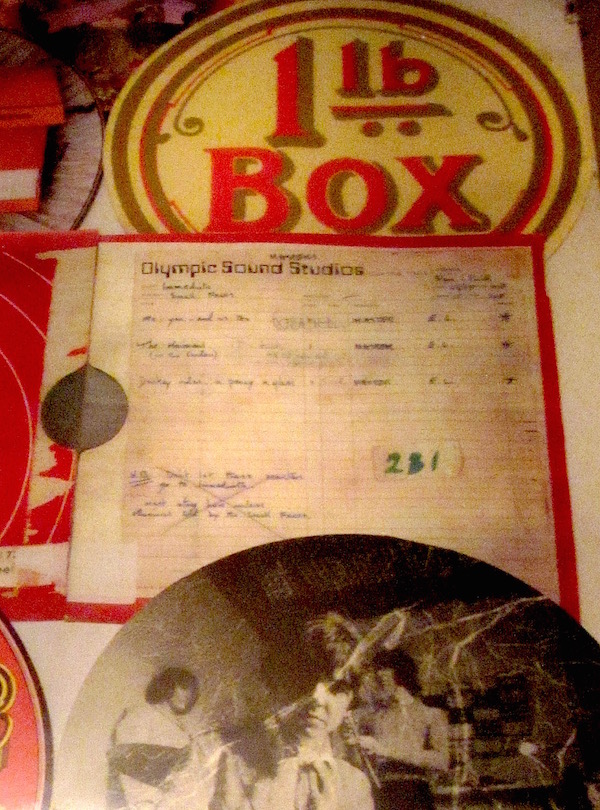 A collage of the round, fold-open cover of The Small Faces' 1967 classic Ogden's Nut Gone Flake featuring the original Olympic Studios tape box featuring Brown's handwriting.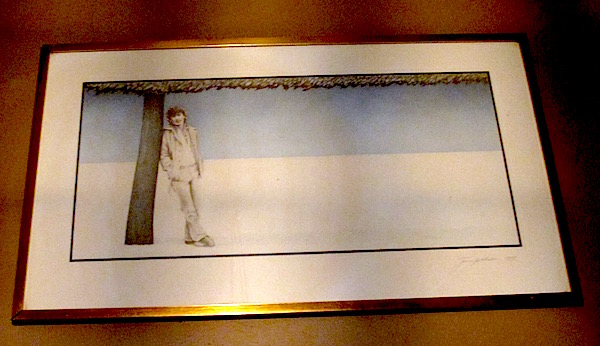 The original artwork for Steve Winwood's eponymous 1977 Island Records debut album.
Those are but a few pieces of career memorabilia adorning the walls of Phill Brown's home. On the train ride down to Brown, the Wi-Fi network "TalkTalk52191C" appeared on Fremer's phone. Here's hoping the individual who created that network finds and enjoys this three-part interview:
<!- ------------------------------------>