"360 Sound" vs. "360 Sound"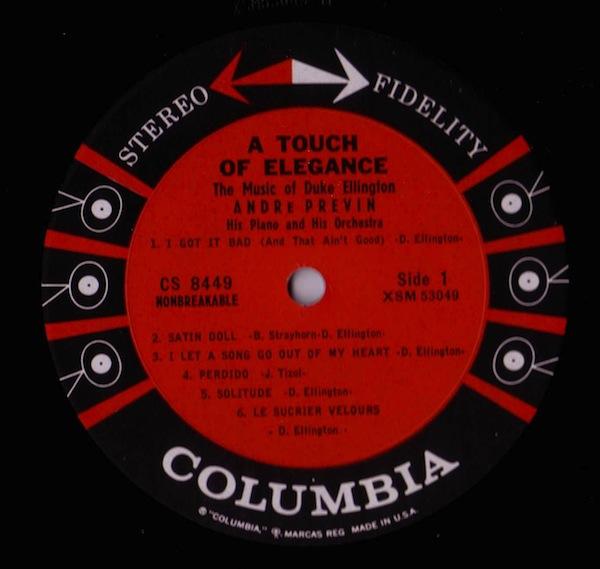 Hey Mikey- I have a question you might post and answer since it's general interest, I think.
In your recent Freewheelin' Bob Dylan review you mentioned the white and black label Stereo 360 records from Columbia, and you mention that the black label indicates Columbia's all-tube cutting chain.
Are all the white labels then on a solid-sate chain? What's your general impression of sound quality between the two, and how long did Columbia issue black label pressings cut on tubes?
Thanks!
-- Shane
From what I've been told, the switch from black "360 Sound" at the bottom of the "2 eye" label, coincided with the switch from tubes to solid state in Columbia's mastering chains. Whether or not the label switch was actually intended to denote the switch or that it is just coincidental, I can't say. And sometimes old labels have a funny habit of ending up on newer pressings and vice-versa so it's not a guaranty.
However, it sure sounds that way! The white 360s sound drier and more clinical IMO, when there's either a black 360 or a "6-Eye" with which to compare it. Of course all "6-Eye"s were cut using a tubed chain. Compare a "6 Eye" Miles album with a black 360 and tonally, it's not that different. Compare to a white 360 and its invariably, drier and more clinical sounding.
<!- ------------------------------------>