Primary tabs
Five Phono Preamplifiers Compared. You Be the Judge - Pick One! (File #2 updated)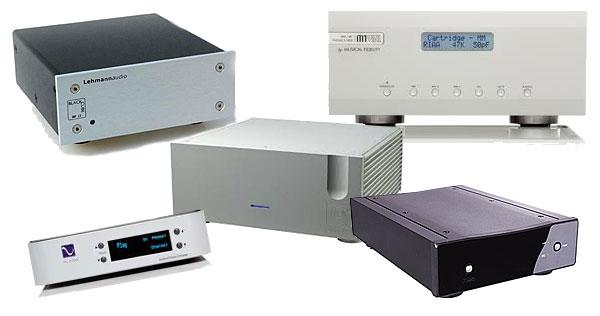 Analogplanet posts files here containing a minute's worth of music recorded at 96/24 resolution taken from the stupendous sounding out of print Wilson Audiophile LP
Winds of War and Peace
(W8823). Our thanks to Dave Wilson of Wilson Audio Specialties who originally engineered it with Bruce Leek and Joseph Magee, and granted us permission to use it.
The recording of the National Symphonic Winds conducted by Lowell Graham was minimally miked using Sennheisers and captured to 30IPS ½" analog tape on John Curl's Ultramaster reel to reel deck. The sound of the enormous bass drum is absolutely sensational as you will hear. Be prepared.
Which phono preamplifier will you think sounds best? The Rega Aria? the Lehmann Black Cube SE II, the P.S. Audio NuWave Phono Converter, the Musical Fidelity M1 ViNL or the Ypsilon VPS-100?
The first four moderately priced units were tested using a Pro-Ject Xtension10 turntable ($2995) and Transfiguration Phoenix MC cartridge ($4249). The Ypsilon ($26,000+ $6000 for the "L" series transformer) was paired with the new Lyra Etna cartridge ($6995), mounted on the Kuzma 4 Point tonearm ($6500) installed on the Continuum Caliburn (don't ask).
You'll find reviews of the first three on analogplanet.com. The $1199 Musical Fidelity M1 ViNL was reviewed a few years ago in Stereophile and used as a benchmark in the Aria and Lehmann reviews.
The ultra-expensive front end was thrown in just as a reference, though none of these files will be identified so you will be traveling "blind." After listening, please vote for your favorite. When we have a sufficient number of votes we will reveal which was which. Enjoy!
Here are the five files: Right click on PC or Control click on a Mac to download to your desktop.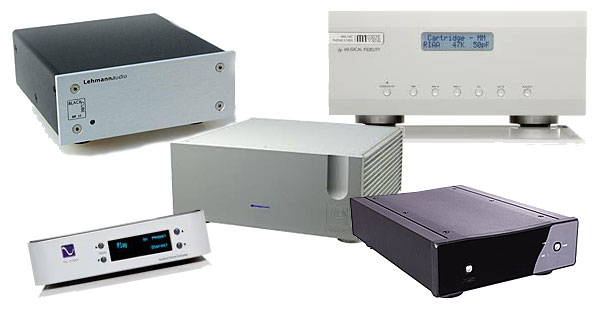 <!- ------------------------------------>