Pro-Ject's $899 X1: Best Under $1000 Turntable Package? (updated 10/29/19)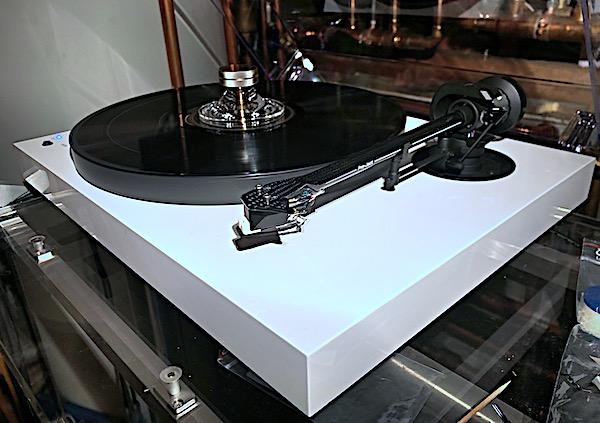 Pro-Ject's Heinz Lichtenegger is not shy about expressing his contempt for el-cheapo turntables coming from China and elsewhere. He thinks these mediocre-sounding turntables ruin the sonic experience for a young generation getting into vinyl.
Though Pro-Ject makes some very high value, good sounding turntables costing well less than the new X1, with it, he's clearly trying to up the vinyl playback ante with a feature-packed, well-constructed turntable package capable of being a vinyl lover's first turntable or his or her last. It's easy to see (and hear) why some call it "the best under $1000 turntable package on the market", though here on AnalogPlanet we try to avoid making such unprovable claims.
A Combination of Attractive Features and Looks
The X1 is named after Pro-Ject's original 1991 Pro-Ject 1 turntable, but the "1" is where the resemblance ends. The new X1 features a new 8.6" gimbal bearing carbon fiber-over-aluminum tone arm (effective length 218mm, overhang 18mm) capable of all-parameter adjustability including VTA/SRA and azimuth. The arm's effective mass is 10 grams. Tracking force range is 0-3 grams set using a TPE damped counterweight fitted with an accurate VTF gauge. The arm's yoke is unusually massive for a turntable at this price point..
A stainless steel spindle bearing fitted through an oversized resin sub-platter rides in a brass bushing. It's a familiar Pro-Ject design, only considerably upgraded from what's found on the lower cost turntables.
A recently developed motor suspension system avoids the older "rubber band" design that isolated well but produced speed-consistency diminishing physical movement. The new system decouples well the generously sized DC motor, based on both a stethoscope listen and of course impressively black musical backgrounds.
A flat belt fitted to a crowned two-step aluminum pulley drives the sub-platter via an electronic DC/AC generator board combined with a push-button speed controller built into a dense CNC machined MDF plinth (far superior sounding to ones made of either standard particle board or plastic) sitting on 4 adjustable aluminum/TPE feet. The plinth is available in satin walnut wood veneer, or black or white eight-layer high- gloss paint. The main, full sized platter of acrylic is approximately ¾" tall and weighs 3.3 pounds.
Two panel mounted push buttons select 33 1/3, 45 and 78rpm. The second pulley step allows (with a belt change) the platter to spin at 78rpm, which for some people will be a nice option to have, but only with a MM cartridge that allows for an easy switch to a 78rpm stylus (unless you have 78rpm microgoove records, which I do)!
Accessories include 15V DC power supply, a nicely fabricated hinged dustcover, a felt mat and a Pro-Ject "Connect it E" phono cable.
If you get to see and feel in person an X1 you will note the solidly constructed and well-finished plinth, the substantial feet and a tone arm that alone looks and feels as if it's worth $500+. There's nothing "I'll use this toy until I can afford something more substantial" about this turntable.
Cartridge Confusion
For most of the world the X1 comes complete with an Ortofon Pick-It S2 MM phono cartridge, specially developed by Ortofon for Pro-Ject and tuned to Mr. Lichtennegger's sonic preferences. It's based on Ortofon's popular 2M series and features an elliptical stylus attached to a "strong" cantilever based on ones used on high-end DJ cartridges, though you might thing "high-end DJ cartridge" is an oxymoron. Output is a generous 7mV with trackability rated at 70µm (315Hz, lateral). The cartridge alone is worth at least the $100 cost of the 2M Red, and perhaps more.
However, in The United States, importer Sumiko chooses to supply the X1 with one of its Sumiko-branded Japanese built Rainier Oyster series MM cartridges. Despite this, one major America-based online retailer shows the X1 with the Ortofon cartridge. I listened with both cartridges, but this should be clarified by Sumiko, which should insist that all online sites list the Rainier!
Set-Up and Use
With the cartridge pre-mounted, it takes but a few minutes from opening the box to playing records. All you have to do once the few pieces (belt, platter, power supply) are assembled is level the plinth, balance the arm and set VTF (the built-in gauge is sufficiently accurate to get you close enough for VTF "fine tuning" by ear), add the anti-skating string and weight, connect the supplied better than the usual "throw away" RCA cables and finally place the dustcover in the hinge mechanism. The most difficult part is accessing the junction box tucked well under at the chassis rear.
I let the platter spin for an hour or so before starting by measuring speed accuracy and consistency.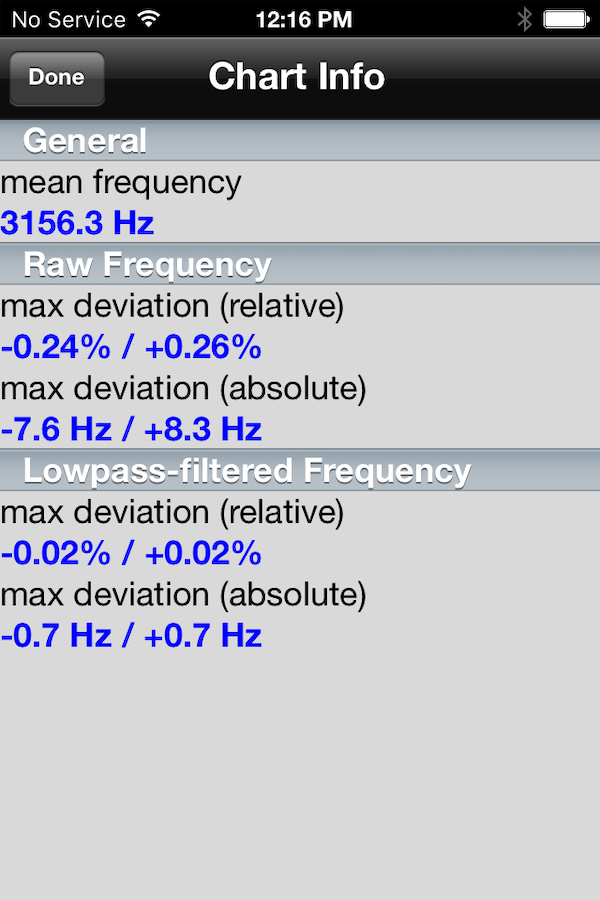 Sonic Performance With Ortofon Pick-It S2
I auditioned the X1/Pick-It S2 combo as well as the Sumiko Rainier using two appropriately priced phono preamps running in MM mode: The ELAC Alchemy PPA-2 ($999.99) and Parasound's Zphono XRM ($595). Also, I don't use felt mats so I swapped it out for a $248 Stein Music State Line mat among others but I'm not going to make this a mat review and while mats certainly make a difference the general character of both cartridges remained consistent.
More significantly about half way through the review I swapped out the very good supplied cable for Music Hall's $99 "Connect" phono cable and that made a big difference, which is not to say the supplied cable is a "throw away"! But with the "Connect" installed everything was more open, and airy on top without adding brightness or hash and the bottom end was fuller and cleaner. Backgrounds were quieter, too.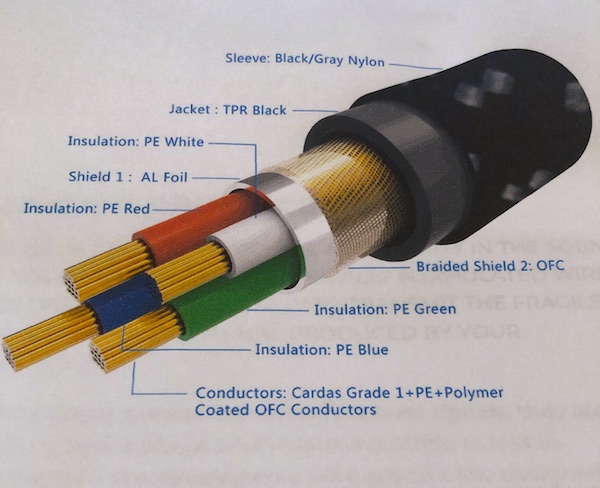 As you can see, the construction is complex especially considering the price point, and includes Cardas Grade 1+PE+polymer coated OFC (oxygen free copper) conductors, Anodized Aluminum connector shells, 24K gold-plated RCA connectors and a Thermoplastic (TPR) jacket with nylon braid for tangle-free handling. But most importantly is the high price to performance ratio. If you own a moderately priced turntable and wish to hear a substantial upgrade for not too much money (and one you can move to your next, upgraded turntable) I hope you can find this cable offered with a money back guarantee. If you can get this on a trial basis you won't return it.
With either cartridge and either phono preamp, this $899 turntable did not embarrass itself in a system costing as much as a house.
In fact my wife came downstairs while I was playing Classic Records' reissue of Louis Armstrong & Duke Ellington (Roulette/Classic SR 52074) and without looking over at the main rack, she thought she was hearing the Air Force One Premium I'd recently installed with a Graham Elite tone arm that's for an upcoming Stereophile review—and after 30 years with me she knows good sound! She thought the overall sound was "…very precise, clear and well organized" (her words). And I agree—not that the X1 comes anywhere near close to the sonic performance of the Air Force One Premium/Graham Elite!
One thing I found interesting is that like Rega, Pro-Ject uses the Stevenson alignment, which is best for classical music because it puts the second "null" point closest to the end of the record after which distortion sharply rises. While that's ideal for symphonic endings, it also produces the greatest distortion over the middle of the record—considerably more there than do any of the other alignments. This image is for a somewhat longer arm, but the results for this short arm are essentially identical.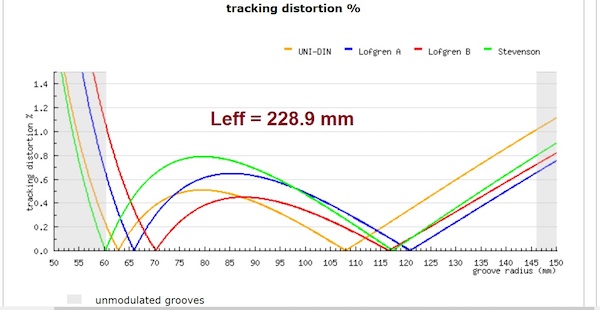 That said, the Rainier is a moving magnet cartridge fitted with an elliptical stylus with an output of 5mV@1kHz. Recommended tracking force is 2.0 grams (tracking range is 1.8-2.2 grams).
With either cartridge the X1 played above its price point in my opinion, delivering clean, tight, though not full extension on bottom (compared to far costlier 'tables), open, low coloration mids, precise, super-clean high frequency transients and rhythm'n'pacing that should satisfy even the most demanding listener. That would be me and I listened, fully enjoying for days the X1's solid musical performance.
What's more, its low coloration and freedom from mid-bass bloat (a common problem with less costly turntables) meant that it clearly distinguished between the sonic performance of these two cartridges.
The Ortofon was fast, tight and somewhat lean. If you like that kind of nimble, exciting sound featuring tightly drawn, compact images where the initial attack dominates somewhat at the expense of the sustain, you'll like the Pick-It S2. It's more like older Lyra cartridges (Helikon for example) that some criticized for being "lean" but which others (me) really liked.
The Rainier lingers longer on everything, giving it a more "fleshy" kind of full sound. The bottom end is warmer, richer and somewhat slower but well textured.
No doubt a lesser turntable would turn this energy into mud. It works great here. The rest of the frequency response blends well with the bottom, so the mids are generous and full, while the top is more "crunchy" than "sizzly". The Rainier is slower and less detailed than the Pick-It S2 but its richer bottom end and more filled out midrange will better appeal to some listeners, especially those with smaller speakers that produce less generous bass response. Of course if you're getting the X1 in America you're getting the Rainier and you won't be disappointed by its richness combined with reasonably good detail resolution.
I've been spending a lot of time listening to Mobile Fidelity's "One Step" records. They are very useful for "dialing in" cartridges. The way I hear it, if these don't sound really great to you, the problem is more your set up rather than the records.
The Blood on the Tracks is good example. This version is easily the best I've heard and I've got multiple original Columbia pressings, a Japanese original and an Absolute Analog reissue from I forget when! When everything's correctly set up, Dylan's voice is spectrally well balanced, coherent and sibilant-free. When set up is not ideal the low and high ends of Dylan's voice separate out producing an annoying, grating quality and sibilants get accentuated if not somewhat smeared. Bass and kick drum "blob" together.
Yes, I used a few hundred dollar digital microscope to set 92 degree, but considering the price of these records, it's worth doing and once set there it's good (though not perfect) for all records. However, I'm not changing VTA/SRA for every record, though you might. On this record I preferred the Ortofon's overall balance but on other records the Rainier was more effective. So it goes.
Another useful, inexpensive and appropriate accessory here is the Record Doctor (no relation to the record cleaning fluid company) Record Clamp ($29.99). It's price and weight are appropriate for the bearing and platter mass and it does a very good job of coupling the record to the platter.
Conclusion
Out of the box and quickly set up the $899 Pro-Ject X1 may be the final turntable a vinyl enthusiast who's not sound obsessed might need. It's quiet (a stethoscope demonstrated how well the motor isolation system works), has very good speed control, is easy to use and the tone arm is good enough to be used with cartridges costing near the X1's price and beyond (I tried a $750 Hana SL—review coming but using a more costly 'table).
Upgrade over time the already decent cartridge, the RCA output cables, the mat and add the clamp and even the least interested record fan will hear and appreciate the sonic improvements.
Pro-Ject's success means it can offer record enthusiasts more for less. The X1 is proof. When I see people buying $25 and more costly records to play on an el-cheapo plastic turntable I can't help but wonder what they are thinking. Even if you have to take out a small loan to buy this 'table or put it on a credit card (not recommended but sometimes…..), the immediate and long term sonic and record preservation benefits are many. You'll enjoy handling the X1 and of course listening and your records will enjoy being played on it too! Easy to recommend in the under $1000 price point especially if you wish to optimize all set up parameters. BTW: The X1, which had not been on American importer Sumiko's website when the review originally posted, now is. The review kind of "jumped the gun".
: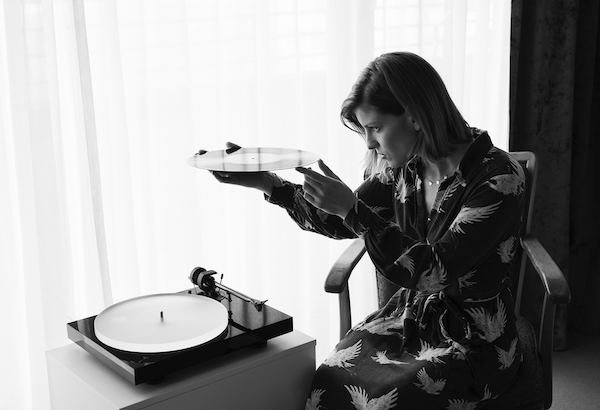 For a limited time only, if you buy an X1, this woman will come to your home, set it up and play records for an evening for you, so act now!
<!- ------------------------------------>