50% Off All Vinyl at The Nonesuch Store Today Only!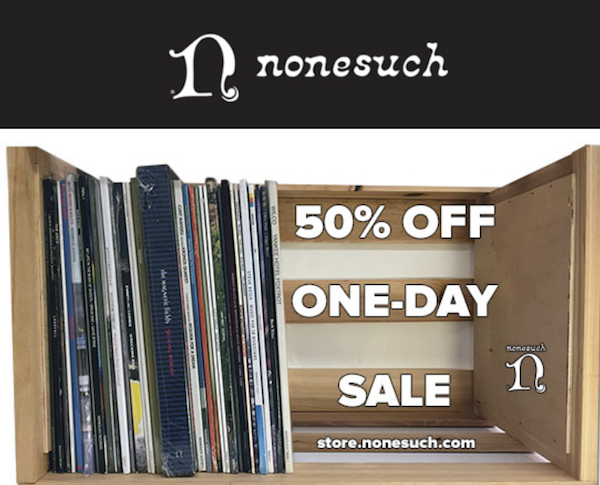 Nonesuch
email blast just now announces 50% off "everyday low prices" for the next 24 hours on
all
vinyl, CDs, MP3s, FLAC, HD merchandise. Just enter promo code AUTUMN at checkout. Nonesuch is one of the only labels that does not sent reviewers any vinyl promos so I'll be shopping too. Sale ends 1PM Tuesday October 16th (the 2000 Year Old Man's birthday).
I ordered: David Byrne's "American Utopia", Joshua Rodman's "Still Dreaming", Randy Newman's "Harps and Angels", and k.d. lang's "Ingenue" (25th anniversary 2 LP edition). May I also strongly recommend "The Randy Newman Songbook" box set—Newman solo piano and vocals, superbly recorded and packaged.

LATEST VIDEO
<!- ------------------------------------>
| | | | | | | | | | | |
| --- | --- | --- | --- | --- | --- | --- | --- | --- | --- | --- |
| | Equipment Reviews | | The Gruvy Awards | | Blogs | Columns | | Show Reports | | News |