AAA LPs Vs. 96/24 AAD LPs What Can We Hear? Update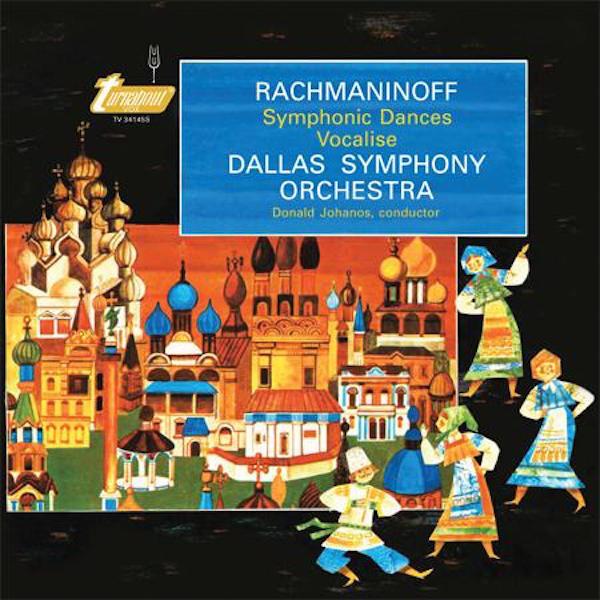 Here's an update on the planned AAA vs. AAD comparison LP (the original post is
here
).
The tentative musical choice is the very well-regarded Vox-Turnabout 1967 production of Rachmaninoff: Symphonic Dances & Vocalise with Donald Johanos conducting the Dallas Symphony orchestra. This has long been considered an "audiophile classic".
The recording in the McFarlin Auditorium on the campus of Southern Methodist University was engineered by David B. Hancock using four custom ribbon microphones and recorded to 30IPS two track tape. The tape remains in remarkably good condition.
The original was well produced, but unfortunately pressed on inferior quality vinyl—it was a budget label project, which makes it all the more remarkable that such attention and care went into the recording.
There was a late '80s reissue by Athena Records, but the double 45rpm edition issued by Analogue Productions (AAPC34145-45) mastered by Kevin Gray is far superior (though I've heard some grumbling about side 4 over-modulation that will not affect this project).
Side 1 has enormous dynamic swings, huge bass drum "thwacks" and a full symphonic blast of colors and textures set upon a wide and deep soundstage. In other words, pretty much everything you'd want to hear compared AAA to ADA in terms of tonality, spatiality and overall transparency. It's also exciting music even if you're not "classically inclined".
So unless there's a lot of objecting from readers the plan is to produce a 45rpm record containing the first eleven minutes ("Non allegro") all-analog on one side and on the other, the same selection but cut from digital files. Depending upon what's possible, the digital file will either be 96/24 for all of it, or it will switch at some point to DSD. The only problem is that whichever is closer to the inner grooves will be at somewhat of a sonic disadvantage. However, my feeling is that listeners can work around that assuming there is a noticeable difference.
The record will be cut by Kevin Gray at Cohearant Audio from the original master tape (the AAA version has already been cut and plated for the AAA Analogue Production edition) so Kevin will again get the tape, digitize it and cut the side again. Plating and pressing will be at QRP and the record will be available for sale on the Acoustic Sounds website.
That is the plan for now with the final cost to be determined by a number of factors including possible royalty payments to the tape's owner and a potential minimum pressing requirement by the tape's owner.
So what do you think of that?
<!- ------------------------------------>