After the LP Shopping Rush: A Record Store Day 2022 Roundup Odyssey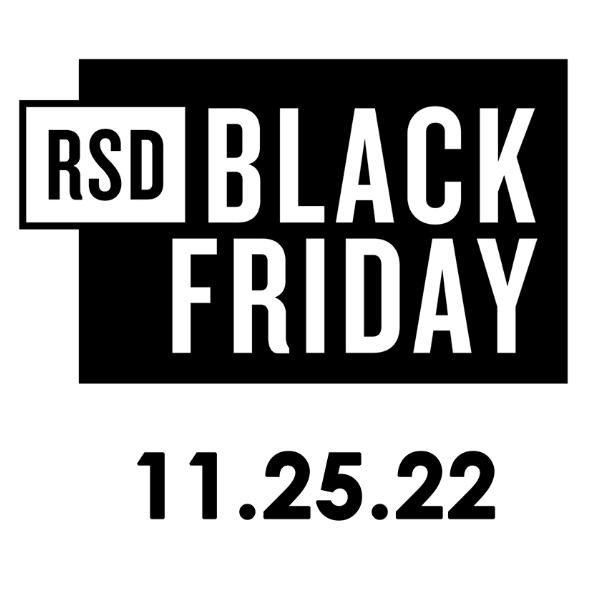 At 7 a.m. sharp on Black Friday-cum-Record Store Day (a.k.a. RSD 2022) this year back on November 25, I found myself first in line at Metavinyl in Santa Cruz, California. First in line? Woo hoo! That almost never happens for me, anywhere. I got there as early as I did the last time I did RSD in Santa Cruz, remembering that they opened at 9 a.m. on that occasion.
However, by 8 a.m., I was wondering, "Um, why am I still alone in the line?" Well, it was a good thing I checked the store's Instagram feed via my trusty iPhone to learn they weren't planning on opening until 11 a.m.! Doh! C'mon, guys — how hard is it to put up RSD hours on your store window and website?
[Sidenote: When I later went back to Metavinyl, I learned they hadn't even received most of their RSD 2022 shipment that day, so I felt a bit sorry for the shop losing out on all those potential sales opportunities. Truth is, one of the challenges many stores face these days is just getting their requested RSD product in stock.]
Anyhow, I quickly moved my car out of their parking lot, scurried around the corner, and became third in line at nearby Streetlight Records, which wasn't too shabby. I had some nice chats with some of the other folks waiting in line along with me. One of the fun parts about RSD is the camaraderie in meeting other like-minded vinyl fans. This year, I was especially pleased to see the first person in line was a quite serious young female collector — along with her quite supportive husband — countering the all-too-common gender-biased record collector narrative.
The store was happily very organized, giving everyone waiting in line a number. Once I got inside and my number was called, I was able to score most of what I was looking for, plus one impulse purchase. (More on that in a bit.) I also picked up one non-RSD new release — the latest from Sweden's fantastic psychedelic progressive rock band, Dungen. Hey, part of the reason RSD exists in the first place is to get people going into the stores to buy records in general, not just the special RSD releases, so I was just doing my part.
[MM adds: I did my part that day too. If you want to follow that particular RSD 2022 purchase thread, check out the Comments section under Mark's RSD 2022 holiday releases post here. Also, if you want to see a full listing of all RSD 2022 releases and determine if any copies are still available to purchase for your own collection, go here. And now, back to Mark's personal RSD 2022 odyssey in full!]
At any rate, I had a good RSD 2022 overall, and here's the skinny on my haul that day.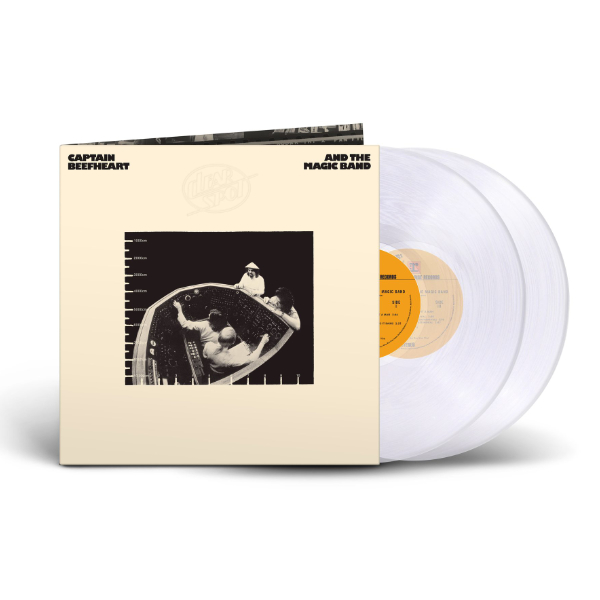 CAPTAIN BEEFHEART AND THE MAGIC BAND
CLEAR SPOT (50TH ANNIVERSARY)
2LP (Reprise/Rhino)
This 2LP expanded edition of one of the good Captain's most accessible and well-produced albums from October 1972 was a "must have" for me, and I'm glad I got one early before they disappeared. Clear Spot strikes a balance between the mad genius of June 1969's Trout Mask Replica and the calculated commerciality of his (frankly, generally awful) mid-1970s albums on the Mercury label (done with the so-called "Tragic Band").
If you are a fan of the good Captain and vinyl, you do indeed need this release, for the bonus disc. A goodly portion of these bonus tracks were issued on the 2014 Sun Zoom Spark: 1970 to 1972 4LP box set (which I sadly never picked up) [Luckily for me, I did!—MM], but there is something nice about having all these tracks together with the album they relate to.
The good news: the bonus disc sounds great! Raw, round, and ballsy, this album of rarities sounds rich. The rough instrumental mix of "Big Eyed Beans From Venus" rocks madly and feels like a lost track from Beefheart's Mirror Man sessions, circa 1971. Actually, and no offense to the good Cap'n, but I like this instrumental version better than the officially released version with his vocals. Either way, The Magic Band are in full-on wizard mode here, casting amazing musical spells distilled from past lessons learned into the headiest of brews.
Unfortunately, I can't say the same about the main Clear Spot album itself, which sounds uncomfortably bright to the point where I wonder whether this might have been mastered from a digital source, or some sort of EQ'd safety copy.
For comparison, I have an original pressing and one of the so-called "Scorpio" color vinyl editions (which appeared in the early 2000s). Both sound much warmer than this RSD version. I am sad to say this new edition doesn't sound as appealing as even that lowly Scorpio (which many collectors have told me over the years are thought to have been mastered from CD — though I have no direct confirmation as of yet if there is any truth to that speculation).
I'm not sure what is going on here, as the album sounds very bright, and even quite harsh at times. If this is really made from an analog source — reportedly done by Bernie Grundman — perhaps it was made from a previously EQ'd tape copy? Was it made from a brickwalled digital copy? Maybe it was originally EQ'd hotter, with the intention of reining frequencies in at the disc mastering stage? I don't know. I am just speculating until I can discern more (and we'll report back if we find out more). Bottom line: Something is not quite right here.
That said, I do know I'll now need to hold on to all three versions I own of this classic Beefheart record, which are 1) the original edition for its clear plastic cover design, 2) the red vinyl Scorpio pressing for its somewhat more appealing sound (and neat but not period-accurate late-1960s red-top Reprise label), and 3) this new RSD version, for the great sounding bonus tracks!
Quantity: 4,500. Release Type: RSD Exclusive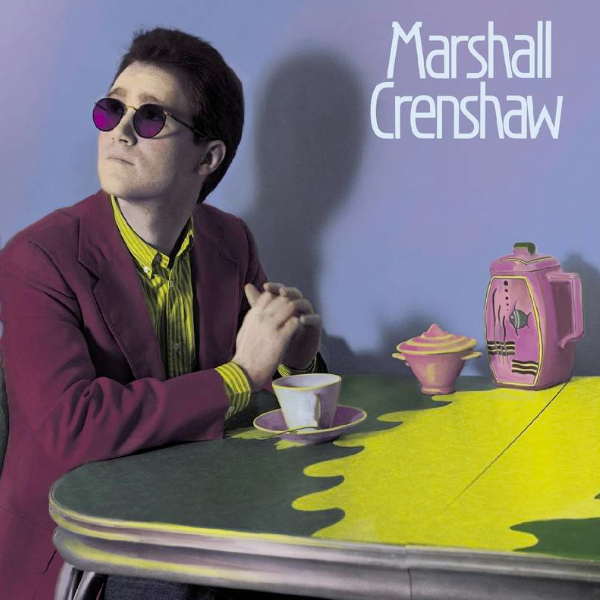 MARSHALL CRENSHAW
MARSHALL CRENSHAW – 40TH ANNIVERSARY EXPANDED EDITION
2LP (Yep Roc)
Forty years ago, I bought my first Marshall Crenshaw album — his stellar eponymous April 1982 debut for Warner Bros. Records — and it remains a pure power pop favorite. While neither shop, Streetlight Records or Metavinyl, had copies in hand of Crenshaw's self-titled RSD edition that day, I was able to score a copy a day later at Amoeba Records in San Franciso. Proof that Record Store Day never really ends!
The new remaster of Marshall Crenshaw, as done by Greg Calbi, achieves what most remasters strive for — it sounds like the original album! Nothing more, nothing less. If you are like me, and have a clean original copy — they aren't that hard to find out on the used market — then there must be another reason for you to need this new 40th anniversary edition. To borrow a phrase from one of Marshall's later songs, this is easy!
While there is the mega-cool alternate cover art and liner notes by Marshall himself found within the full-color inner-sleeves, the main reason most of us Crenshaw fans want this RSD edition is for the seven-song, 12-inch 33 1/3rpm bonus EP. First and foremost (at least for me) is having a best-sounding-version-yet of his classic B-side, "You're My Favorite Waste of Time." While that song saw a CD release on Razor & Tie's fine 1998 The 9-Volt Years collection, the 45rpm single vinyl versions I've had over the years have generally been pressed off-center and sound a bit compressed to boot. Hence, it is super-nice to have a more open-sounding representation of this gem, which opens up Side D of the EP bonus disc — and it is pretty well-centered too!
Unfortunately, Side A of the main album was off-center to the point where the music wavers a bit — but I'm not as worried about that since I am not getting rid of my original pressings (yes, plural), which sound fine.
Anyhow, if you like Marshall's music, you should get this fun reissue. For one thing, every Crenshaw fan needs to have the first four-track recordings of "Maryanne" and "Just Not For Me." And it's nice having "Something's Gonna Happen" on an LP to complement my original 12-inch 45 RPM single — still in my collection since 1982!
Quantity: 1,200. Release Type: RSD Exclusive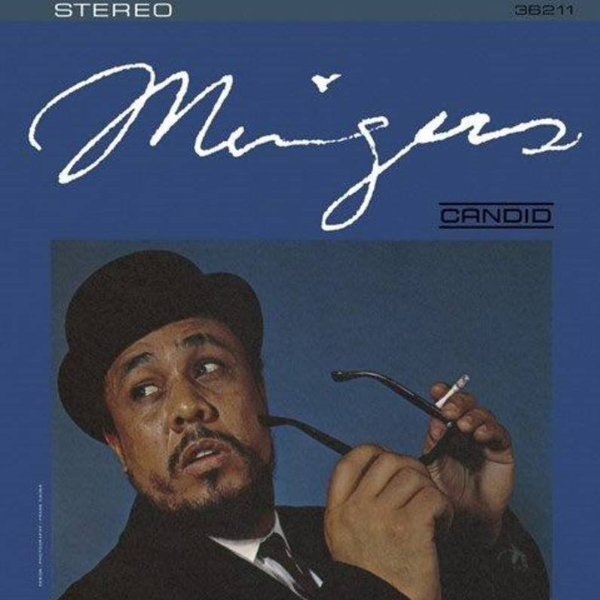 CHARLES MINGUS
MINGUS
1LP (Candid Records)
As I've gone deeper into trying to collect the full catalog of Charles Mingus albums, the more frustrating the process has become. There always seems to be another album popping up that I've missed, and often on some obscure label — and original pressings can be quite pricey on the collector's market.
Such is the case with Mingus' eponymously titled 1961 live-in-the-studio album on Candid Records. I've never come across a copy of this album anywhere — and there are only five copies up on Discogs as of this posting, starting at around $44 for a VG condition copy, going up to $150 for a VG-plus. And all are in mono (as they are on Popsike).
This new Mingus reissue, however, is in stereo — originals of which must be as rare as hen's teeth, as the saying goes — and pressed on (happily) very quiet opaque teal 180g vinyl, as remastered from the original master tapes by Bernie Grundman. The RSD site indicates "all analog" remastering, and while I don't have an original copy to compare this version to, the album sounds pretty terrific from the get-go.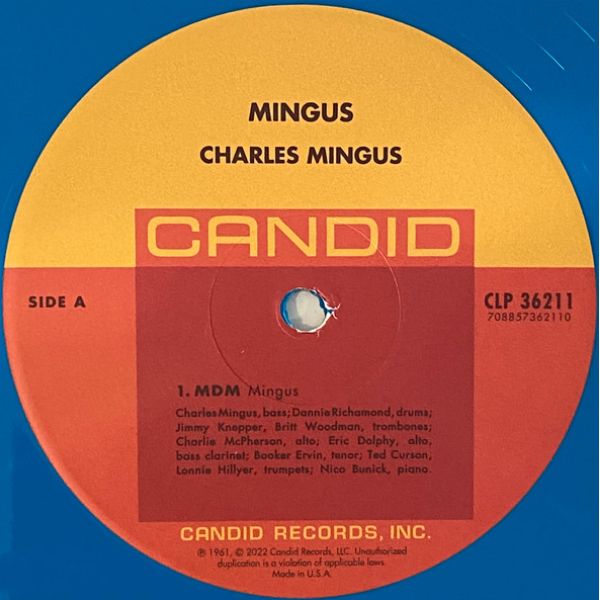 I only wish they'd printed up the covers in a manner more akin to what they were like in 1961 — likely from thick brown cardboard vs. thinner white oaktag-type stock — but at least they included period-accurate reproductions of the Candid Records label. For $25, this feels like a great score I can feel good about all around.
Oh, and did I mention the music here smokes, and the band — recorded at Nola Penthouse Sound Studios in New York — is tremendous, including Eric Dolphy, Jimmy Knepper, Booker Ervin, Ted Curson, Britt Woodman, and Dannie Richmond? Well, now you know. If you like Mingus, and don't have this album — or only have a mono copy — you will probably want to grab this one if you can.
Quantity: 3,500. Release Type: RSD First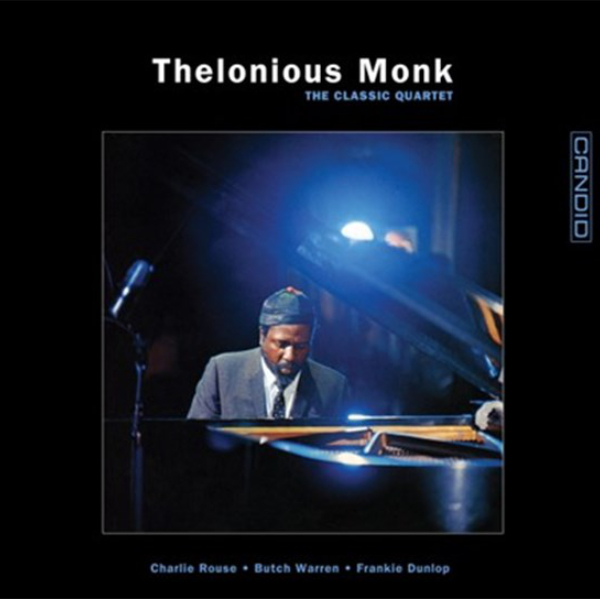 THELONIOUS MONK
THE CLASSIC QUARTET
1LP (Candid Records)
From what I can tell, this is the first widespread release of this concert recording — as taken from original videotape sources — on vinyl. Is it essential to have it on vinyl? That will depend on how much of a Thelonious Monk completist you are. While the original recording from 1963 was made in mono, it sounds pretty good as live archival Monk recordings go — Bernie Grundman no doubt did what he could with these tapes. The performances, of course, are top-drawer, and apparently, the tour was a rousing success for Monk.
My guess is this is one for deeper Monk fans — and for that reason alone, I'm glad I picked it up. The rich, opaque blue vinyl is well-pressed and sounds good, all things considered. Now I really want to see the video this one comes from!
Quantity: 3,000. Release Type: RSD First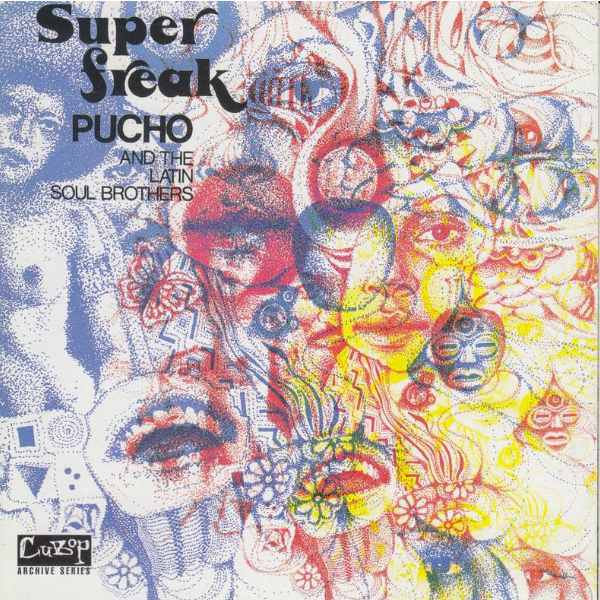 PUCHO AND THE LATIN SOUL BROTHERS
SUPER FREAK
1LP (Ubiquity Records)
This is another one of those impossibly rare records sought by DJs, remixers, and fans of soul jams alike from legendary timbales player Henry "Pucho" Brown. I first stumbled into awareness of Pucho's music due to my crate-digging adventures, finding a couple of his records along the way out in the wilds, and liking what I heard. However, in the 10 years I've been actively collecting Latin soul jams, I've only come across Pucho records twice — anywhere!
When I read there was going to be a reissue of this 1972 LP — originally released on the mega-obscure ZanZee Records label — I knew I needed to get a copy. Only two originals are listed on Discogs as of this posting, starting at $85 for a VG-plus copy and going up to over $100. So, my paying $27 for this RSD version feels like a relative bargain!
This reissue doesn't reproduce the original ZanZee label design, however. The new label looks kind of bootleg-ish, I gotta say, but the cover artwork is high-quality and looks accurate to the original edition (compared to photos of it I've seen online). I am not sure what source tapes were used for this one, but it sounds pretty good overall and quite warm, as there is no obvious harshness from poor remastering, digital or otherwise.
What's that, you ask? What does the music sound like? Well, Side A of this so-called "acid jazz" release features a smokin' 15-minute instrumental odyssey working around a Curtis Mayfield triple-threat mashup titled "Superfly / Pusherman / Freddie's Dead." In my book, that alone was all I needed to know!
The 180g Super Freak vinyl is pretty quiet, and the album is well-centered. It is packaged in a thick, old school "tip-on" style cardboard cover design, and it all adds up to being a no-brainer to pick up.
Quantity: 1,000. Release Type: RSD First
DREAM WIDOW
DREAM WIDOW
1LP (RCA)
Ok, so this was a total impulse buy that shocked more than a few of my friends, given the music is basically leaning toward the heavier side of death metal — but it is mostly played by Dave Grohl of Foo Fighters. The music is ostensibly from their recent horror comedy film Studio 666, wherein the band stars as the imaginary metal group Dream Widow, and chances are I won't open this one up to play it. So why did I buy it? Good question.
Fact is, I've loved many of the Foo Fighters' RSD special editions in the past — save for the Bee Gees one from 2021, Hail Satin, which left me a bit cold). Actually, as I'm spot-checking some of the tracks online right now, I hear Dream Widow is pretty solid for what it is (and it is from Dave Grohl, after all). While "Cold" sounds kind of like a Queens of the Stone Age tune, the speed-metal-y things with "Cookie Monster" vocals are less in my wheelhouse. But some of this material sounds, well, as fun as death metal for a horror film can be. Maybe I'll open it someday, after I see the movie. All that said, I'm glad I bought it, though I'm still not fully sure why. Welcome to Record Store Day, right?
Quantity: 12,000. Release Type: RSD Exclusive
Postscript: And that's an RSD 2022 wrap! I think I'll go play some Tenacious D to clear my head, and then spin the first West, Bruce and Laing LP from November 1972, which includes their proto-metal hard rock classic screamer, "Why Dontcha" (a.k.a., the title track). While I go do that, feel free to chime in down in the Comments section below about your own RSD 2022 experiences, and/or what might still be on your respective RSD 2022 wishlists.
(Mark Smotroff is an avid vinyl collector who has also worked in marketing communications for decades. He has reviewed music for AudiophileReview.com, among others, and you can see more of his impressive C.V. at LinkedIn.)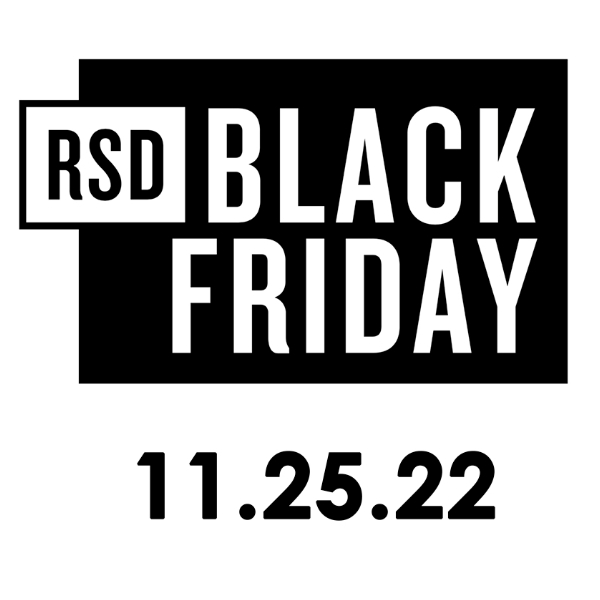 <!- ------------------------------------>