All This Guy Has is Love: Beatles Box Set Winner Announced!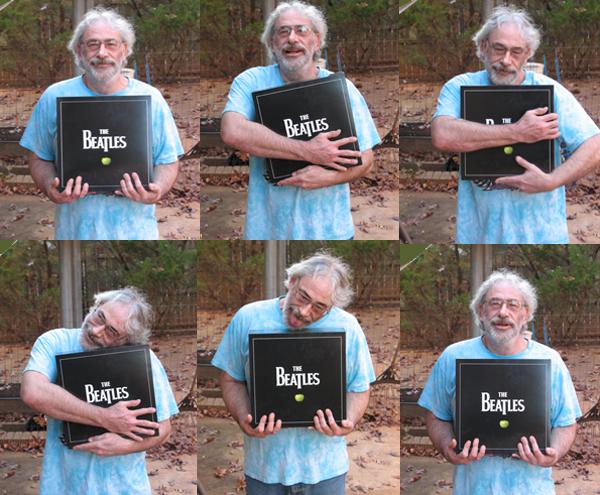 Congratulations to Nick Wright of Charlotte, North Carolina on winning his brand new Beatles LP box set from our friends at
Music Direct
. This box set includes all sixteen Beatles albums remastered to vinyl, many of which have already been picked apart by Mikey on this website.
Nick's reactions ranged from skeptical ("Is this a scam???") to ecstatic ( "WONDERFUL! Amazing!) to just down-right masochistic ("after banging me 'ead ~50x against my office wall"), but looks to me like Nick is happy chap!
Wright teaches at a pharmacy school. He has listened to four of the albums in the box set so far, and he was particularly impressed with the Revolver pressing and side two of Magical Mystery Tour played through his Aries 1 turntable.
Congratulations dude!
<!- ------------------------------------>
| | | | | | | | | | | |
| --- | --- | --- | --- | --- | --- | --- | --- | --- | --- | --- |
| | Equipment Reviews | | The Gruvy Awards | | Blogs | Columns | | Show Reports | | News |