AudioQuest NightOwl Carbon Headphones Sweepstakes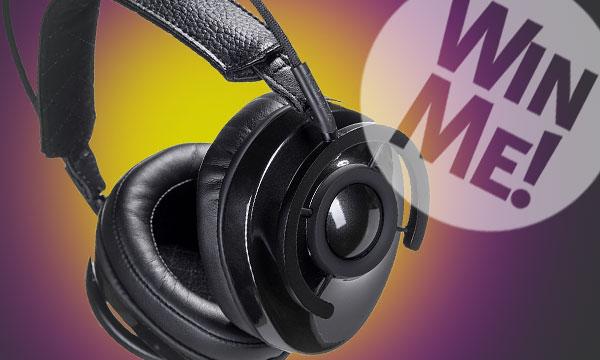 Register to win a pair of AudioQuest NightOwl Carbon Headphones ($699.00 Retail Value) we are giving away.
According to the company:
A direct descendant of AudioQuest's award-winning NightHawk headphone, the closed-back NightOwl Carbon replaces its predecessor's biomimetic sound-diffusing grille with an intelligently designed aperiodic damping system for excellent isolation of external noise, ensuring privacy for the listener and those nearby.

NightOwl ships with two sets of earpads—Protein Leather Boost Pads for slightly enhanced treble clarity and Ultrasuede pads for slightly reduced bass impact—and includes a high-performance, non-microphonic cable with discrete mic/smartphone controls that enable phone calls and playback functions (Play, Pause, Skip) without compromising sound quality.

NightOwl's distinct packaging is actually an attractive travel case made of genuine leather, featuring a thickly padded internal compartment and accommodations for various headphone accessories. With NightOwl, AudioQuest hopes headphone enthusiasts will feel inspired to listen longer, later, and with greater pleasure, enjoying unsurpassed comfort and deep immersion in music, videos, and games.
To enter the sweepstakes, all you need is an account on this website. If you don't already have one, click on the link labeled "register" at the bottom of this announcement or "LOG IN/JOIN" in the nav bar at the right. Then, enter a username and a valid e-mail address, and click on the "Create new account" button. A message will be automatically sent to the e-mail address you specified, which will include a link to activate the account.
The final step (and only step for those who already have an account) is to log in and leave a comment right here on this announcement—any comment will do, as long as it's not profane or spam. Then, when the sweepstakes closes, a lucky commenter will be chosen at random to receive the prize. So post a comment, and good luck!
For complete sweepstakes rules, click here.
[This Sweepstakes is now closed.]
<!- ------------------------------------>