Bryston Target HR50 Loudspeaker Stands Sweepstakes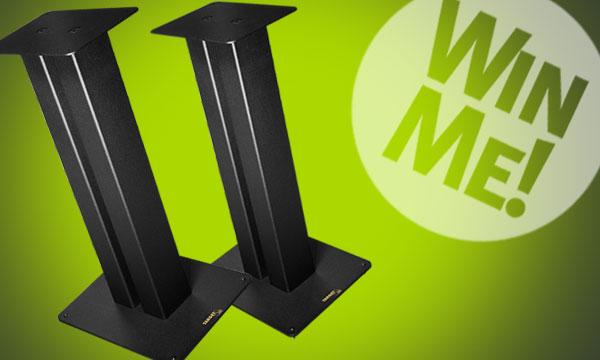 Register to win a pair of Bryston Target HR50 Loudspeaker Stands ($339/pr Retail Value) we are giving away.
According to the company:
Target's HR50 20" tall stands are constructed entirely of steel and are ideal for even heavy bookshelf loudspeakers. Two rectangular risers bolt to thick top and bottom plates. The risers are fillable with aquarium rock or other media for even greater mass. Floor spikes, speaker pads and isolation spikes are included. The stands are made in Canada and distributed by Bryston Ltd.
To enter the sweepstakes, all you need is an account on this website. If you don't already have one, click on the link labeled "register" at the bottom of this announcement or "LOG IN/JOIN" in the nav bar at the right. Then, enter a username and a valid e-mail address, and click on the "Create new account" button. A message will be automatically sent to the e-mail address you specified, which will include a link to activate the account.
The final step (and only step for those who already have an account) is to log in and leave a comment right here on this announcement—any comment will do, as long as it's not profane or spam. Then, when the sweepstakes closes, a lucky commenter will be chosen at random to receive the prize. So post a comment, and good luck!
For complete sweepstakes rules, click here.
[This Sweepstakes is now closed.]
<!- ------------------------------------>