American Vinyl Co Launches Live-to-Vinyl 1920s Recording Booth in Asheville, North Carolina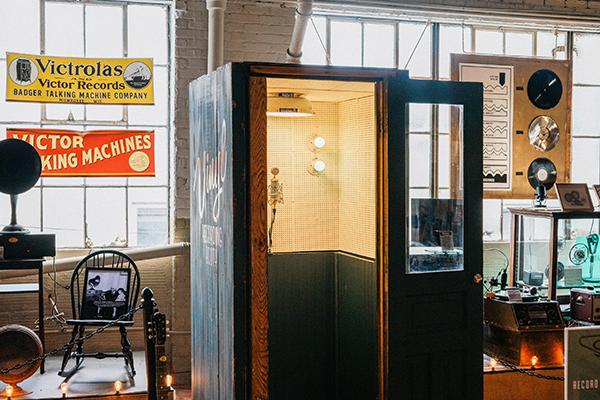 If you've ever had aspirations to cut your own record, here's your chance. American Vinyl Co has just launched a new live-to-vinyl recording booth in the company's Asheville, North Carolina location.
The recording booth is a 1920s general store phone booth the company found in Virginia and modified into a micro recording studio. At the shop in American Vinyl Co's Asheville, North Carolina locale, guests can record songs, music, messages, etc., inside the booth while the audio is recorded directly to a vinyl record. Within 5 minutes, the record will be ready to take home and put on a turntable. The cost for making a one-sided record is $20.
How does it work? This videoclip shows you the full process:
Schilling confirmed with me directly that the booth is indeed located at the company's HQ, which is at: 217 Coxe Avenue, Suite C, Asheville, NC 28801. He also noted the hours of operation are: Monday-Thursday, 10 a.m.-6 p.m.; Friday, 10 a.m.-8 p.m.; and Saturday, 12-5 p.m. (all Eastern time).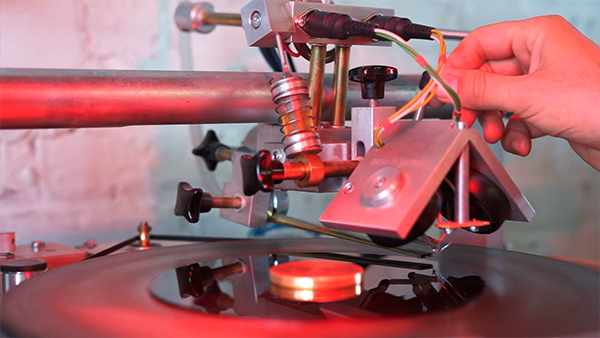 Incidentally, American Vinyl Co is not new to making vinyl records an interactive medium, having been responsible for other creations such as a) the American Sound Truck, a 1950s recording studio in a van with the ability to record to vinyl, and b) Vinyl To Go, a service where customers can pick or provide the music, and American Vinyl Co will cut a vinyl record while the customer waits.
"We never stop having fun with what we can do with vinyl," Schilling is quoted as saying in a press release. "We hope the booth inspires everyone to make a record."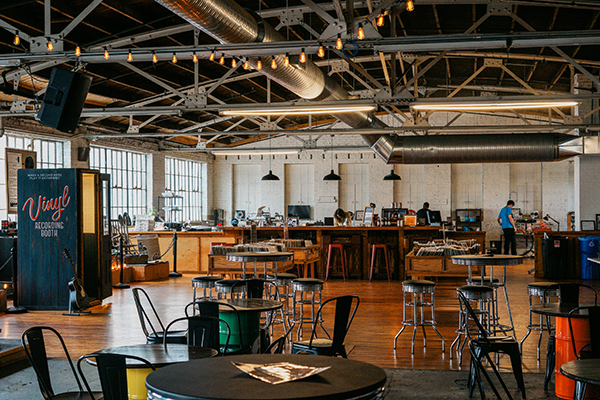 The new booth American Vinyl Co built is inspired by earlier vinyl recording booths from the 1940s used at fairs, arcades, and even the ones found overseas for the purpose of our troops to record messages to send home to their families.
"We love to share these historical stories of vinyl records, and now we can give people the opportunity to actually experience it themselves," concluded Schilling.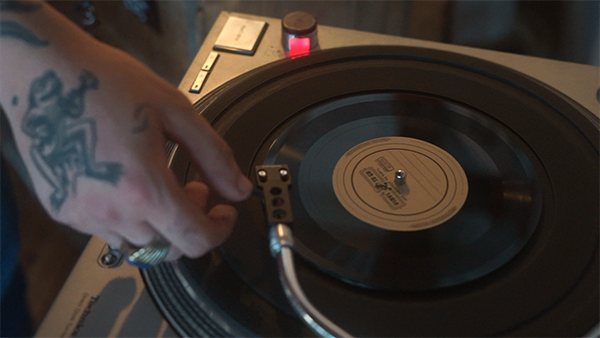 Further background about the company is as follows: American Vinyl Co was created by Ryan Schilling in 2016 as a custom vinyl record cutting service. The company relocated to Asheville, North Carolina, in 2017, expanding their services to include lacquer mastering for vinyl pressing, recording, and instant records.
American Vinyl Co is independently owned and comprised of musicians, artists, and audio engineers interested in enabling people to experience making their own record(s). "We are addicts of audio history and are inspired by those who pioneered it, fueling our passion to carry on their work and make vinyl accessible to everyone," clarified Schilling. For more information about the company and all that it does, go here.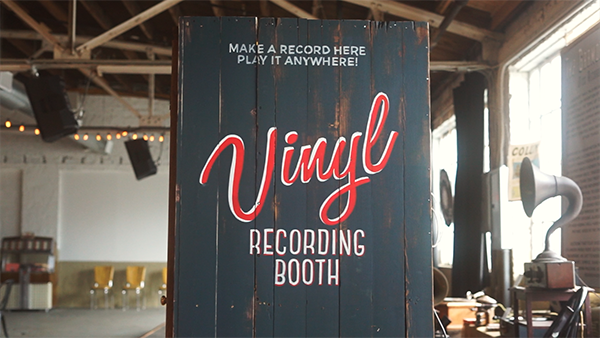 <!- ------------------------------------>