AMG's New Viella Forte Turntable Starring at Ultra Fidelis, Wauwatosa, WI Feb. 20th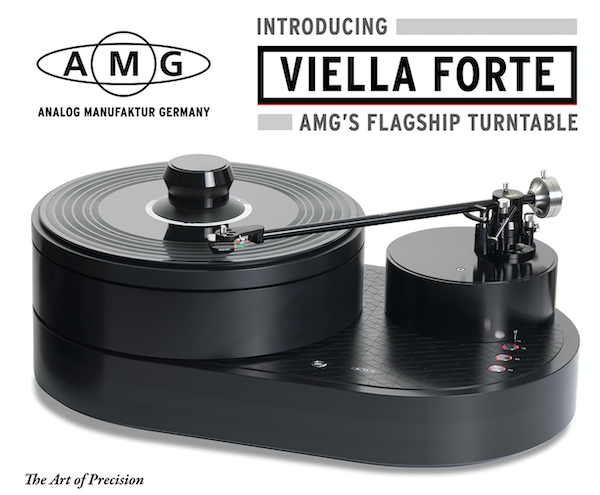 The Big Analog Dog is coming to town!
And by that we don't mean Garth Leerer or Ken Bowers from Musical Surroundings, importers of AMG turntables and Hana cartridges, two of our very favorite product lines in all the world of audio. Although they WILL be here.
Who's the Big Dog, then? The new AMG Viella Forte.
We will have the entire trio of AMG turntables here, as well as Garth and Ken, for an evening of electromechanical delights and much good music.
Our friends at Charles E. Fromage will supply the food, and Stock House Brewing Company will provide some proprietary fortification to keep us steeled for the task at hand- good people enjoying great music.
When: Thursday, February 20, 7:00-10:00 PM.
Where: 7125 W. North Avenue, Wauwatosa.
RSVP required.
Please RSVP to dominique.evans@ultrafi.com Or 414 221-0200.
 Ultra Fidelis
A Better Audio & Home Theater Experience
7125 West North Avenue
Wauwatosa, WI 53213
414 221-0200
www.ultrafi.com
<!- ------------------------------------>
| | | | | | | | | | | |
| --- | --- | --- | --- | --- | --- | --- | --- | --- | --- | --- |
| | Equipment Reviews | | The Gruvy Awards | | Blogs | Columns | | Show Reports | | News |