Analog Corner #21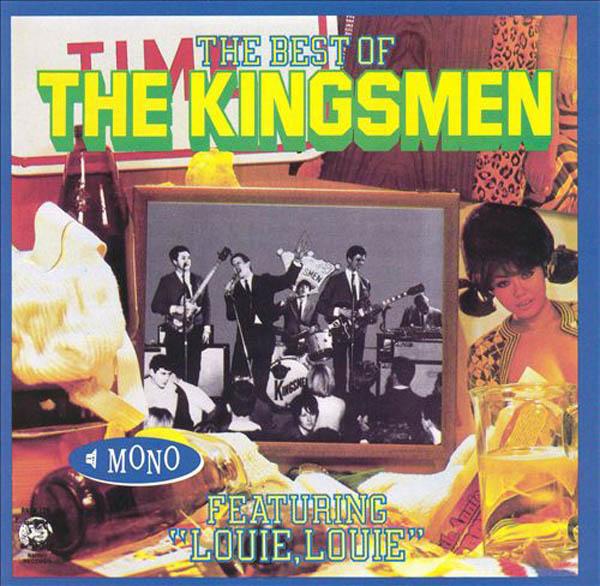 (Originally published in Stereophile, April 12th, 1997)
Audio legend Saul Marantz's obituary appeared in the New York Times the other day, respectfully written by Stereophile Guide to Home Theater's Lawrence B. Johnson. Once the initial shock had worn off, I remembered something I'd meant to pass on to you: I collect musician obituaries and insert them into the appropriate LP jackets without folding. Try that with your stupid jewel-boxed CDs! For instance, last Saturday I came upon Richard Berry's obit. Berry, of course, wrote "Louie, Louie" back in 1956. As is so often the case, he ended up getting screwed out of his publishing rights to the song. After his version of the song sold about 130,000 copies—a good number back then—he sold the publishing, but not the radio and television performance rights, to Flip Records' Max Feirtag for $750 so he'd have enough gelt to get married. Ah, yes! My people knew how to discover and record black people, but paying them fairly was another story! (Don't bother writing to tell me I'm a self-loathing Jew. I know it—just as I know I suffer from Short Man's Syndrome.)
True, neither Berry nor Feirtag could have known back then that the song would become a huge hit for The Kingsmen and a frat/rock classic—perhaps Feirtag thought he was doing Berry a favor by giving him $750 for the rights. But when the song broke big in the early '60s, it would have been nice had the deal been renegotiated. It took Berry until 1986 to get three-quarters of the publishing rights returned—and that didn't include back royalties. But at least he got some compensation before he died.
To return to Saul Marantz, he lived long enough to see his and engineer Sidney Smith's classic designs reissued and become instant hardware hits once again—even if most end up enshrined in Lucite in the listening rooms of Japanese audio fanatics.
Berry's obit, written by Jon Pareles, got filed in Rhino's The Best of Louie, Louie (RNEP 605) only because, for some stupid reason, I traded in my original Wand pressing of The Kingsmen's LP. Likewise, Chas Chandler's obit ended up in The Animals' Greatest Hits album. (Chandler, the group's bassist, later discovered Jimi Hendrix and produced his early albums.) And, of course, Ella Fitzgerald's obit ended up in my original pressing of Clap Hands, Here Comes Charlie!; a photocopy went into the Classic reissue. Ha Ha Ha!
I started doing this after finding Duke Ellington's obit in an album of his I'd picked up at a garage sale—Money Jungle, with Max Roach and Charles Mingus. It was a pleasant surprise, and I learned a great deal about Ellington from the piece. Sometimes you find all kinds of bonuses in the jackets of used records—especially those you pick up at garage sales. I've found ticket stubs, concert programs, and cash-register receipts. Once I found a love letter from a guy who'd given a Rolling Stones album to his girlfriend. It was a British-pressed mono (the only way to go) "London ffrr" version of Out of Our Heads. Have you ever found anything really unusual in a used record? Let's hear about it!
Dept. of Corrections
I dyslexed while writing the January "Analog Corner," reversing the channels in my description of anti-skating woes when using Hi-Fi News & Record Review's Test Record. If you hear buzzing from the left channel, you need to decrease anti-skating. If you hear buzzing from the right channel, increase it.
While I'm on the subject: I'm working on devising a method of correctly setting azimuth without using an expensive cartridge analyzer. I hope to describe this in "Analog Corner" in a few months.
Don't Blame Me: You Have Been Warned
One of my R2D4s this past February was the Small Faces' Ogden's Nut Gone Flake, originally released on Immediate Records. Soon after sending my choices to Stereophile I found out that Castle Communications in England, current owner of the Immediate catalog, had recently reissued the classic album on 160gm EMI-pressed vinyl with the original round, fold-open cover art. Hoping for the best, I ordered a copy for $25 plus shipping. What I got was the worst!
The original Glyn Johns production features superb if somewhat primitive four-track stereo sound—at least it sounds like four-track. While there's some tape overload and a few other distortions, the original British pressing offers some of the deepest, most dynamic bass ever put on a rock record, plus shimmering highs, fast transients, and an overall clarity and focus that add up to one damn exciting-sounding platter.
Not so the American version, pressed—and I do mean smashed—by CBS into a weak-kneed, mealy-mouthed, compressed piece of flatbread. Almost as bad, and in some ways even worse, is the current reissue, which I doubt was cut from the master tape or anything close to the original. More likely the source was an anonymous DAT generated from an analog tape played back on an out-of-alignment deck. I won't waste your time with what's wrong with it, but please don't waste your money on the thing—it bears no sonic resemblance to the record I named an R2D4. Though the music is still great....
While I'm on the subject of British pressings, have you had the same bad experience with new Limey vinyl as I have? An alarming percentage of new UK biscuits show up scratched. I don't mean a few nicks and scrapes or a few crunchies—I mean like someone walked over the poor wafer with golf shoes, or took a BIC pen and just plain doodled all over the thing. I had a friend get me a copy of PJ Harvey's Rid of Me, and it had been danced on. I returned it for a second copy: same thing, so I settled. For a while I thought maybe it was a plot to get even with us colonies for breaking away...until a compatriot who works for Hi-Fi News & Record Review got me a copy of Björk's fabulous Post on pink vinyl. Same problem—sounds like someone's eating potato chips, and looks like it too. The Small Faces LP also came trashed on side one. I don't get it.
Down the Sandbox
If you own a Bright Star Big Rock sandbox for your TNT turntable, I hope you made sure to follow the instructions to rock the box—that way, the sand settles before you fit the MDF plinth on top.
I didn't. Instead, I filled the box halfway, then got a friend to help me lift it onto the TNT stand—I was afraid it would be too heavy to pick up if we'd filled it first. Unfortunately, if you do it that way and don't rock the box back and forth, the sand will eventually settle, especially in the corners.
The TNT's construction makes a flat mounting surface extremely critical. Otherwise, no matter how carefully you space the feet, they'll rub and bind against the support towers. If you haven't checked yours for a while, do it visually first by making sure the feet and the tower surfaces are parallel. Next, press down on each tower to see if the springs and/or the feet bind. All four corners should bounce freely, and at about the same frequency. If they don't, check the Bright Star's top surface with a bubble level. If the sand has settled in the corners, the level will let you know. If that's the case, and a few months have passed, the TNT's weight will have permanently buckled the MDF plinth—you'll need to order a replacement from Bright Star.
So settle that sand! You have been warned.
New Imported Records—Two Bucks Each!
Here's a deal you can't pass up, especially if you're into jazz. Sphere Marketing and Distribution—importer of, among other labels, Black Saint and Soul Note, two outstanding Italian labels—is selling off what remains of its LP catalog for two bucks a record. Most of the BS/SN records I have feature superb sound and performances (Soul Note is the more mainstream label), and the pressings are first-rate. As of the day I write this, 37 LP titles—see sidebar—remain in stock; all of them, and many more "must-have" titles, are available on CD. At two bucks a pop, that's $74 for the lot, plus $5 shipping in the US and Canada no matter how many you order. Buy 'em before Acoustic Sounds' Chad Kassem reads this and cops all stock for resale at $9.95! End of commercial.
The new Orbitrac: a user's report
According to a company spokesperson, Allsop has already sold between 800 and 1000 new Orbitrac record cleaners—all because of this column in Stereophile, and The Tracking Angle's campaign to bring back the device. My contact at Allsop said the company was "surprised," and that the first run will probably sell out.
The product was on display at Allsop's CES booth so buyers for the major chains could check it out. Will they be buying? Don't count on it! As I reported recently, a survey sponsored by NARM (National Association of Recording Merchandisers) showed that almost half of the customers who walk into Tower, HMV, Virgin, and the other chains still play their records. If these guys owned clothing stores and half the people walking in were wearing pants, would they stock belts? Damn right they would! Conspiracy to kill new vinyl? How about a conspiracy to make it impossible for people to play their old vinyl? It couldn't be that the stores want you to buy what you already have on vinyl all over again on CD, could it? Nah!
The new Orbitrac costs $34.99, not $24.99 as I was originally told. Still, it's reasonably priced for what you get. The new device is better built and far sturdier than the original, though it presents a somewhat smaller surface area to the record. For your $35 you get the Orbitrac, two snap-in pads, two small bottles of cleaning fluid, a brush to wipe down the pads, a spindle, and a five-piece cleaning surface.
To use the Orbitrac, lay out the five rubbery/meshlike pieces on a flat surface, put the record on them, and insert the supplied spindle into the record hole. After wetting the record with cleaning solution, snap a cartridge pad into the Orbitrac, slip its hole over the spindle, hold the top knob, and spin the device around the record until it's dry.
Before I had a chance to try the new Orbitrac, I received a number of faxes from worried purchasers who complained that the soft cleaning surface oozed a sticky, checkerboard-patterned secretion all over the contacted side. I tried it and, sure enough, the surface left an oily-looking checkerboard pattern on the record. What a revoltin' development! An Allsop spokesperson told me they'd also gotten a few complaints, and were "working on it."
She seemed genuinely concerned about the problem and assured me that it would be solved, probably by going back to the supplier of the cleaning surface that came with deluxe versions of the original Orbitrac. I have one of those, and that surface leaves no residue. What's more, it's a far more convenient and compact one-piece foldable design—one I hope Allsop will reintroduce. Whatever you do, don't clean records on your turntable—the applied pressure is not good for the spindle bearing. Instead, find a clean, soft, lint-free surface. I use a corkboard pad which I fit over the VPI 16.5's spindle for one side, and the VPI vacuum machine's corkboard surface for the other. That way, the VPI platter only sees a clean record. Very important!
Meanwhile, I found the checkerboard residue was easily removed by—appropriately—the Orbitrac. I don't use the supplied fluid; it smells as if it contains isopropyl alcohol, but I could be wrong. Instead I use the Disc Doctor's fluid and applicator pads (I wrote about these in the March issue). After applying the Doctor's solution, I use the Orbitrac to dry the record, using very little downward pressure. Then, using a second applicator pad, I apply distilled water and follow that with a vacuuming. I follow that with Torumat 7XH and a second vacuuming—much to the consternation of the Disc Doctor.
But I know there are some of you out there who can't afford a vacuum machine or who don't believe in vacuuming. So—after wetting the record with the distilled water, snap in the second Orbitrac pad and dry with that. The snap-in pads make the new Orbitrac far more convenient than the original, and the sturdier design makes it both more effective and more consistent in its drying ability across the entire surface. When the pads look dirty you can clean them in a mild, dilute detergent, or buy a two-pack replacement set for $4.99 (a five-pack set of 10 pads costs $17.45).
The Orbitrac is back, and record cleaning has been made much easier and more convenient. Thanks for listening, Allsop!
<!- ------------------------------------>