World Renowned Analog Tape Recorder Specialist Mike Spitz Passes Away At 59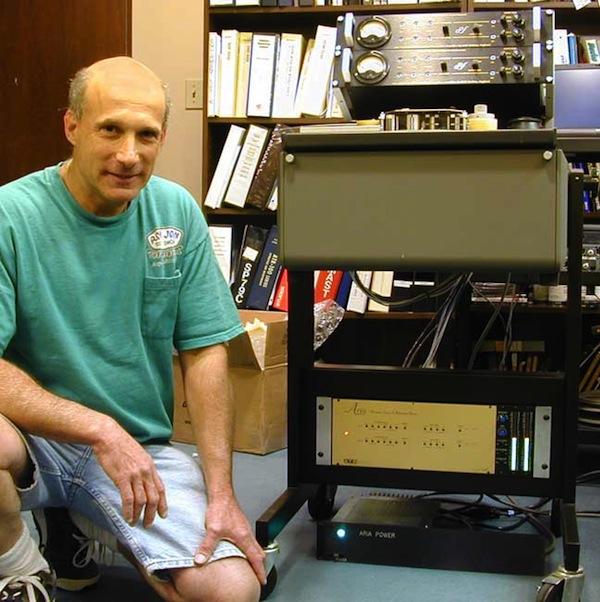 You may never have heard of Mike Spitz, but more than likely you've heard his work. Spitz was an analog tape recorder specialist whose company
ATR Services
serviced and restored reel to reel tape recorders found in many of the world's great recording studios and mastering facilities. His Yorke, Pennsylvania company also rebuilds and restores consumer-grade reel to reel recorders. The company's ATR Magnetics division manufactures and supplies magnetic tape to the industry and to consumers. He passed way on October 12th after a long illness.
Spitz worked for Ampex Corporation as a Product Engineer. Among the recorders with which he was involved were the ATR102, ATR124 and MM1200. Before that, beginning in the mid''70s, he worked at Philadelphia's famed Sigma Sound Studios as both a recording and technical services engineer. His earliest work experience was selling hi-fi, including brands like like Audio Research, Decca, Quad, Magneplanar, etc.
He founded ATR Services in 1991 to help keep alive the analog tape recorders needed by the recording industry both for archiving older recordings and for making new recordings for those engineers and artists still convinced of analog tape's sonic superiority. Over time, just as vinyl grew, so did interest in analog tape recording. Spitz's company was there to re-lap and manufacture tape heads and all of the other parts needed to keep the machines going strong. The company will continue in business serving the recording industry.
Spitz also designed a custom line of record and playback electronics. The photo, courtesy Gateway Mastering's Bob Ludwig, was taken when Spitz installed his Aria electronics on Bob's 1" tape machine, which has dual playback heads so he can hear either Mike's Class-A Aria or Tim deParavicini's Esoteric Audio Research tube electronics. Quite a nice choice!
Of Mike Spitz, Bob Ludwig told me "He was a really good person."
<!- ------------------------------------>