AnalogPlanet Editor Receives Prestigious LA&OCAS Founder's Award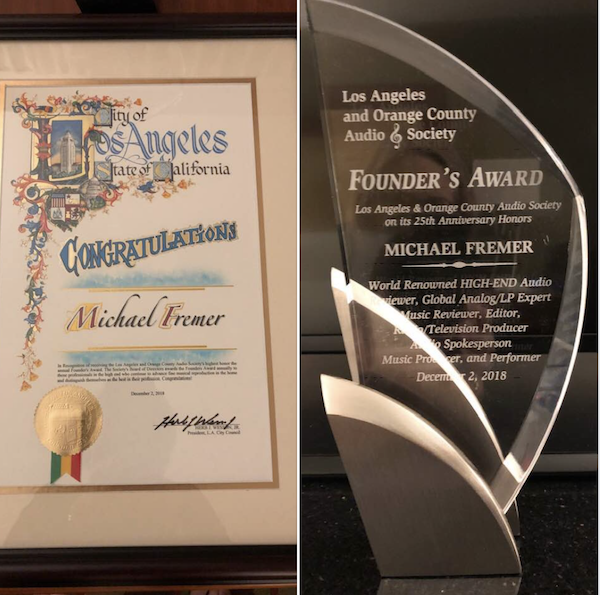 At the L.A. and Orange County Audiophile Society's annual GALA last Sunday, AnalogPlanet editor Michael Fremer was given the society's prestigious Founder's Award. It was also the Society's 25th anniversary so many of the past Founders award winners were on hand including Tim DeParavicini, EveAnna Manley and Richard Vandersteen, among others along with more than 200 of the society's 2600 members.
The event was also the society's first annual "Album of the Year" award, which this year went to Wayne Shorter's sprawling epic Emanon. On hand to accept the award was Blue Note President Don Was and Joe Harley who announced a new "Tone Poet" series of Blue Note releases that will be produced with the same care and precision as the Music Matters Blue Note releases favored by audiophiles and jazz enthusiasts who want the best possible quality in sound, pressing and packaging.
Stereophile editor on chief John Atkinson introduced Fremer after remarks by Acoustic Sounds' Chad Kassem said a few words as did Fremer's sister Susan. The editor then got up to accept the award, after which Albert Lord III gave Fremer a plaque from the City of Los Angeles. Then a big surprise from Charles Kirmuss, but more about that when the full video posts.
Here's a small portion of Fremer's remarks captured on a cell phone. The event was filmed with three HD cameras and that version will eventually be posted here and on the AnalogPlanet YouTube channel.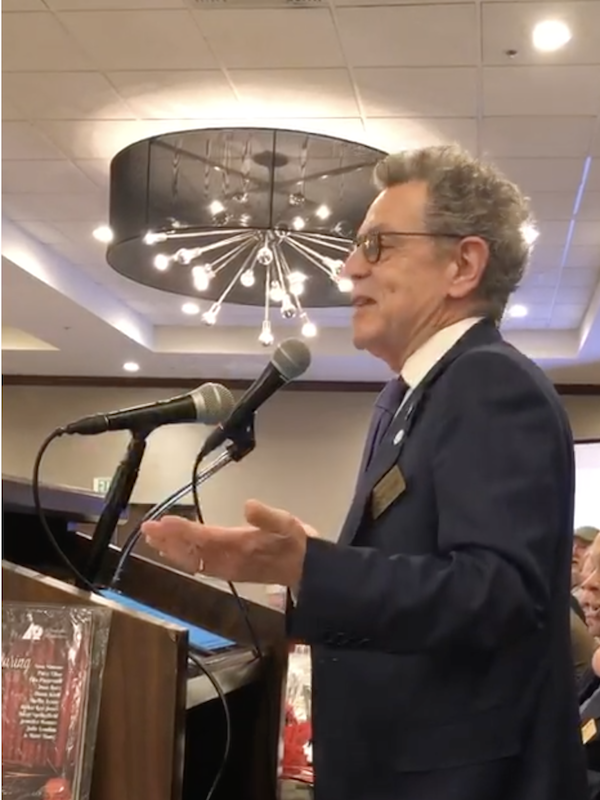 Entertainment was provided by Yarlung recording artists The Yuko Mabuchi Trio and later by a raffle of more than $66,000 worth of incredible prizes.
Fremer also spent an afternoon with video producer Ben Williams. That footage and the afternoon's speeches, entertainment and other events will be posted here and on the AnalogPlanet YouTube channel as soon as possible! And a big THANK YOU to Bob Levi for organizing and running another incredible GALA!
<!- ------------------------------------>