Analogplanet.com Radio?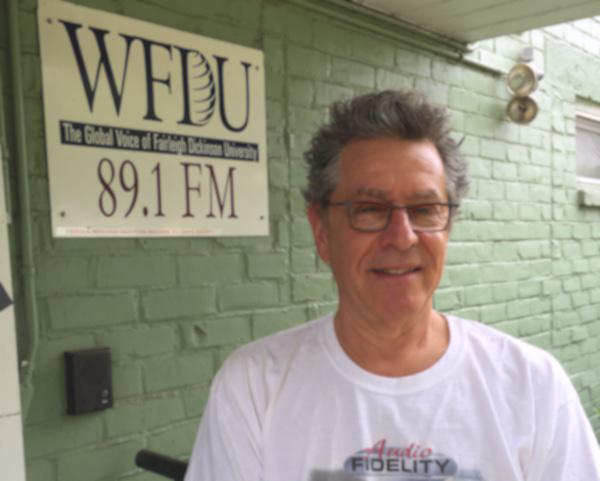 I was a guest today on Evan Toth's WFDU (Fairleigh Dickenson University) radio show. Mr. Toth called recently and asked if I'd like to be on his show, which runs on the Internet and I said "sure". His show is called "Garden State Sound" and features music by New Jersey artists.
First I said he should come over and spend some time in "the chair", which he did. This morning I digitized T 96/24 tunes for airplay. Unfortunately there was no way of playing them at native resolution so I burned a CD. I'm not sure how much, in terms of sound quality, comes across over the Internet anyway.
I approached station staffers about a weekly Internet radio show (a good choice since analogplanet.com readers are located all over the world) and they were receptive so I'm thinking about it. Would you listen once a week? Click below to listen to the show:
Garden State Sound: 6/5/15 (Michael Fremer) by Evan Toth on Mixcloud
<!- ------------------------------------>
| | | | | | | | | | | |
| --- | --- | --- | --- | --- | --- | --- | --- | --- | --- | --- |
| | Equipment Reviews | | The Gruvy Awards | | Blogs | Columns | | Show Reports | | News |