Analogue Productions Launches 25,000 Copy UHQR Miles Davis Kind of Blue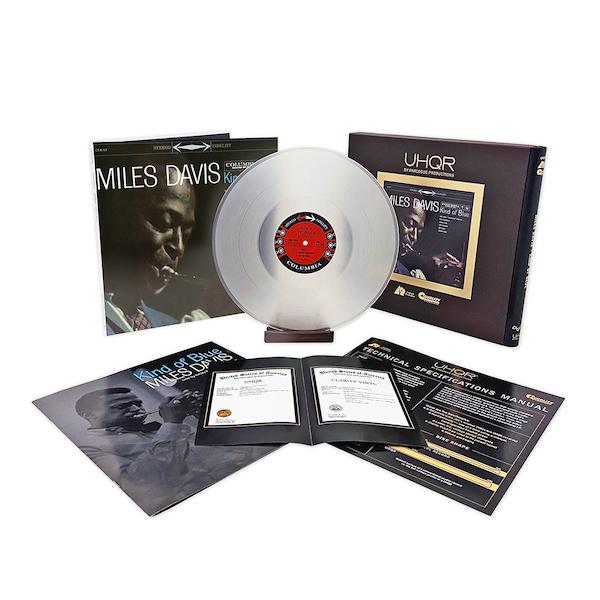 It's the best selling jazz album ever, one of the most influential too, arguably the one that produced a shift from riffing on chord based tunes to modal excursions that gave musicians newfound improvisational freedom. Cynics and the selfish will react to yet another
Kind of Blue
reissue by claiming that "everyone" already owns a copy but of course that's not true. And no one owns a 200 gram UHQR Clarity vinyl copy pressed one at a time on a manual Finebuilt press.
This edition is the first since Classic Records' 1995 reissue to use the metal parts created using Bernie Grundman's mastering in which he cut lacquers directly from the 3 track master tapes. Grundman also corrected the quarter tone sharp reproduction of "So What", "Freddie The Freeloader" and "Blue in Green" created by the original 3 track recorder running slow during the first recording session. Grundman said at the time that the recording was ideal and needed no equalization whatsoever so what you will hear from this edition is as close to the master tape still in great condition as is possible, pressed as well as is currently possible on flat profile UHQR Clarity vinyl.
This is a limited to 25,000 copies $100 edition, maximum three to a customer. No doubt whatsoever that this will quickly sell out. To order, go to the Acoustic Sounds website.
Below is a YouTube video about the reissue:
<!- ------------------------------------>