Atlantic Records Teams With Rhino Entertainment for Year-Long 75th Anniversary Celebration Featuring 90 LP Releases, Including 180g 45rpm LPs Pressed at QRP by Acoustic Sounds and First-Ever Label Collection for VMP's November Record of the Month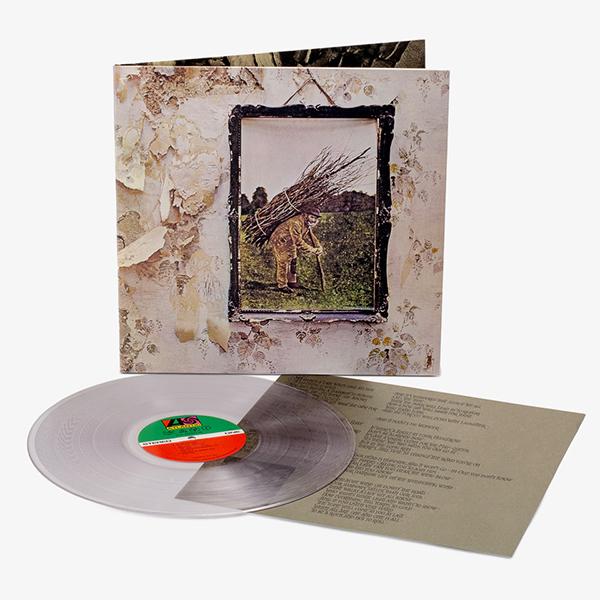 The diamond jubilee for Atlantic Records is officially in full vinyl swing. To celebrate accordingly, Atlantic has teamed up with Rhino Entertainment for a year-long 75th anniversary celebration that will feature 90 special LP releases. According to the label, the Atlantic 75 series "encompasses iconic and acclaimed albums across virtually every popular musical genre, including special editions and many that have never been on vinyl."
The Atlantic 75 series has been curated by Atlantic Records Chairman & CEO Craig Kallman, whom we're also told has a personal vinyl collection currently numbering over two million LPs — which, in turn, also designates him as a man after our own LP-collecting hearts.
Each month's slate of Atlantic 75 releases are intended to (in their words) "reflect the label's diverse and rich history." While many of these titles will be pressed on crystal-clear vinyl, Atlantic has also partnered with Acoustic Sounds for a multi-year-long slate of 180g 45rpm black vinyl versions of classic Atlantic albums that will be pressed at Quality Record Pressing (QRP), and they will use all-analog source material as much as possible.
In addition to all that, Atlantic has also partnered with VMP (Vinyl Me, Please) for their first-ever label collection for Record of the Month, which will be available for VMP members on Thursday, October 19, for shipping in early November. As part of that partnership, VMP will be releasing Ray Charles' Ray Charles In Person in the Essentials Track; The Mar-Keys / Booker T. & The M.G.'s Back To Back in the Classics Track; Lupe Fiasco's Lupe Fiasco's Food & Liquor in the Hip-Hop Track; John Prine's Sweet Revenge in the Country Track; and Stone Temple Pilots' No. 4 in the Rock Track.
In the official press statement, Kallman said of Atlantic 75, "Our 75th anniversary has given us an incredible opportunity to revisit the amazing range and depth of the music that Atlantic has released across the decades. These 90 albums are not only an extraordinary musical journey through the years, but a cultural one as well, reflecting a series of seismic social shifts. As an admitted vinyl junkie, I'm honored and thrilled to join with our colleagues at Rhino, our long-time friends at Acoustic Sounds, and the great folks at VMP to give all this brilliant music the royal LP treatment. It's been a true labor of love, and the perfect celebration of this landmark anniversary."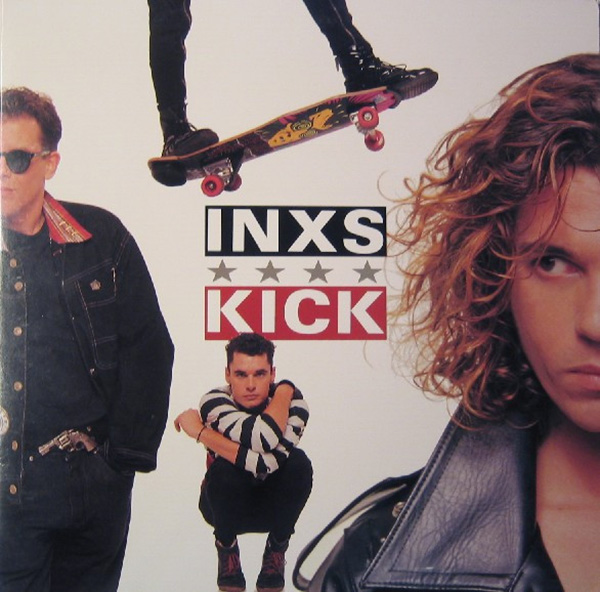 In that same press statement, INXS multi-instrumentalist Kirk Pengilly shared his own experiences as an artist who worked with the Atlantic Records team directly: "In 1982, we signed to a newly revitalized ATCO label for North America under the Atlantic umbrella. They, along with our manager Chris Murphy, were trailblazers in a pretty stock standard record industry. They did things differently and thought outside the square with innovative, creative ideas. ATCO was our first signing outside of Australia, and immediately showed their care and passion for us as an act. We were a 'Band of Brothers.' and ATCO became part of our family. Exciting times for a bunch of guys out of Australia."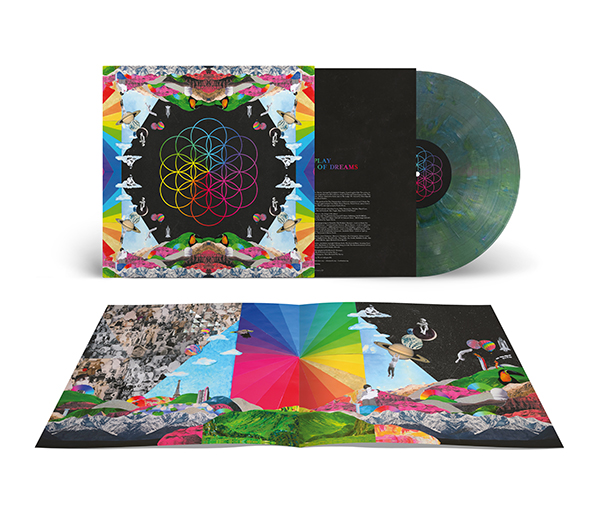 As part of this ongoing series, Atlantic makes special note of Led Zeppelin's untitled fourth album from November 1971, commonly referred to as Led Zeppelin IV (coming October 27), and Coldplay's multi-platinum selling seventh album, December 2015's A Head Full of Dreams (coming October 20). Led Zeppelin IV, produced by Jimmy Page, will be pressed on crystal-clear 180g vinyl (as seen at the very top of this story), while the new edition of Coldplay's A Head Full of Dreams will be pressed on 140g color recycled vinyl and will feature a bonus track, ''Something Just Like This,'' by The Chainsmokers and Coldplay.
Other forthcoming entries in the Atlantic 75 collection will include fairly recent albums from Jason Mraz, Christina Perri, and Grouplove, as well as seasonal releases from Booker T. & the M.G.'s and Trans-Siberian Orchestra.
The complete list of the Atlantic 75 titles scheduled for the balance of 2023 follows below, including the titles that are already available. Atlantic 75 titles are available to order here, with SRPs anywhere from $24,98, $29.98, $31.98, and $34.98, depending on the selection. Acoustic Sounds and VMP will list their pressed tittles accordingly. (Some are already available for pre-order on the Acoustic Sounds site, if you search here.)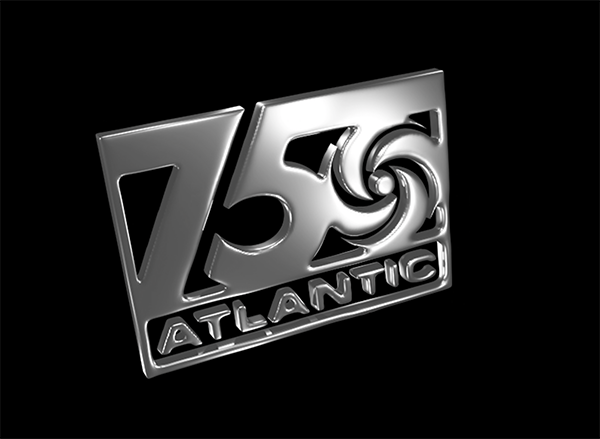 ATLANTIC 75 VINYL COLLECTION
Available Now
John Coltrane – Olé Coltrane
Billy Cobham – Spectrum
Yes – Fragile
The Velvet Underground – Loaded
Genesis – Selling England By The Pound
Ray Charles – Ray Charles
Otis Redding – Otis Blue / Otis Redding Sings Soul
Wilson Pickett – The Exciting Wilson Pickett!
Ben E. King – Don't Play That Song!
Arthur Conley – Sweet Soul Music
Lizzo – Special
Lizzo – Cuz I Love You

Aretha Franklin – Lady Soul
Dusty Springfield – Dusty In Memphis
Roberta Flack – First Take
Trey Songz – Ready
Gayle – A Study In The Human Experience (*first time on vinyl)
Pink Sweat$ - Pink Moon
Halestorm – The Strange Case Of. . .
The War On Drugs – A Deeper Understanding
Wiz Khalifa – Rolling Papers
Kelly Clarkson – The Meaning Of Life
Tiësto – Drive
Brandy – Never Say Never
Ed Sheeran – Divide
Young Boy Never Broke Again – The Last Slimeto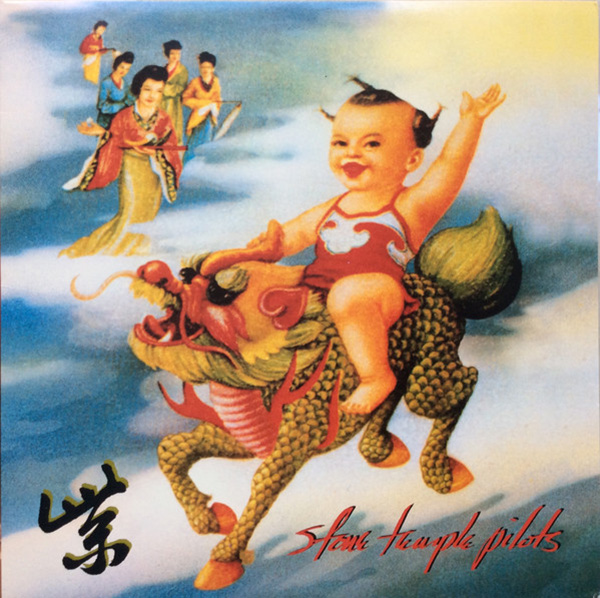 Stone Temple Pilots – Purple
Simple Plan – No Helmets, No Pads, Just Balls
Shinedown – The Sound Of Madness
Charlie Puth – Nine Track Mind
Matt Maeson – Bank Of The Funeral
Panic! At The Disco – Pray For The Wicked
Kehlani – Cloud 19 (*first time on vinyl)
Portugal. The Man – Evil Friends
Janelle Monáe – Electric Lady
Janelle Monáe – Dirty Computer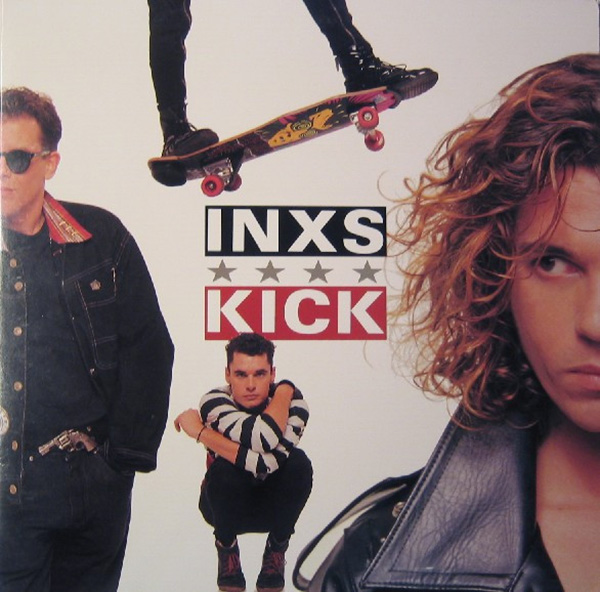 INXS – Kick
Phil Collins – No Jacket Required
Hootie & The Blowfish – Cracked Rear View
Sean Paul – Dutty Rock
Ava Max – Heaven And Hell
Galantis – Pharmacy
Oliver Tree – Ugly Is Beautiful
Bruno Mars – 24k Magic
P. Diddy – Press Play
Cardi B. – Invasion Of Privacy
Gucci Mane – Mr. Davis
Burna Boy – Twice as Tall
Don Toliver – Heaven Or Hell
Nipsey Hussle – Victory Lap (*available exclusively at Marathon)
Lupe Fiasco – Lupe Fiasco's Food And Liquor I
Kevin Gates – Islah
Jack Harlow – That's What They All Say
Kodak Black – Dying To Live
Lil Uzi Vert – Luv Is Rage 2
John Prine – John Prine
Willie Nelson – Phases & Stages
Crosby, Stills & Nash – Crosby, Stills & Nash
Sturgill Simpson – A Sailor's Guide to Earth
Roddy Ricch – Please Excuse Me For Being Anti-Social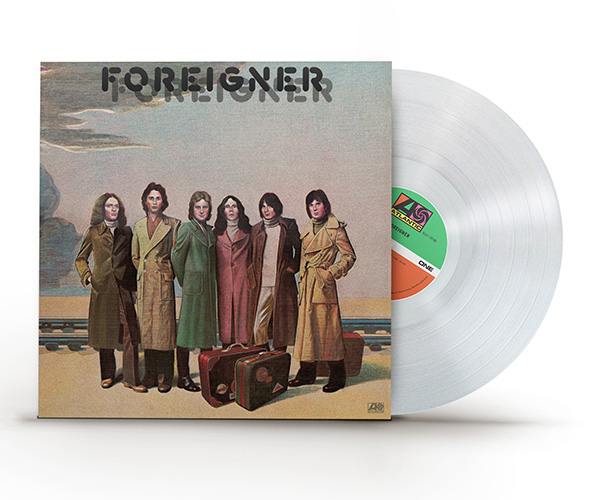 October 6
Matchbox Twenty – Yourself Or Someone Like You
Buffalo Springfield – Again
MC5 – Back In The USA
Bad Company – Bad Company
Foreigner – Foreigner
Iron Butterfly – In-A-Gadda-Da-Vida
Portugal. The Man – Woodstock
October 20
Coldplay – A Head Full Of Dreams
October 27
Led Zeppelin – Led Zeppelin IV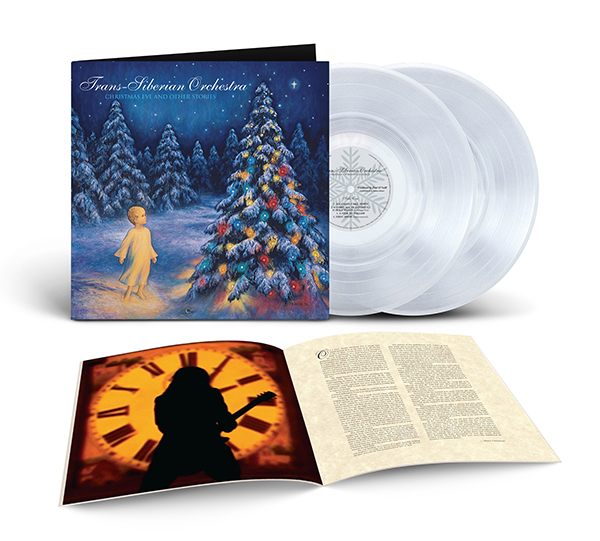 November 3
Booker T. & The M.G.'s – In The Christmas Spirit
Trans-Siberian Orchestra – Christmas Eve And Other Stories
November 10
Jason Mraz – Love Is A Four Letter Word
Grouplove – Never Trust A Happy Song
Christina Perri – lovestrong. (*first time on vinyl)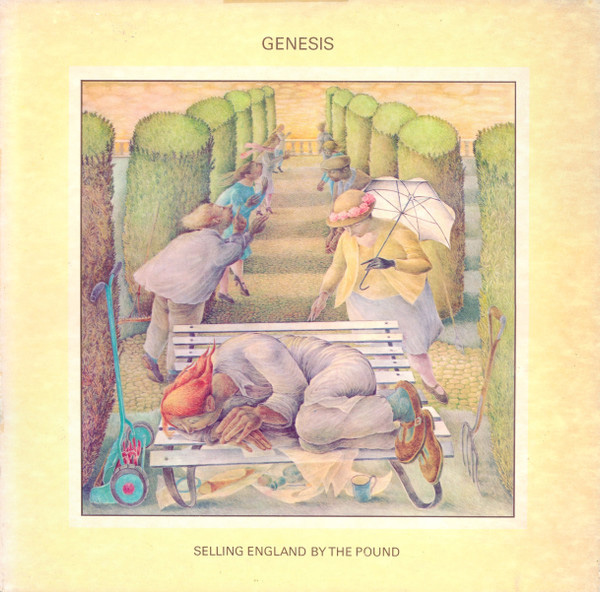 ACOUSTIC SOUNDS COLLECTION
180g 45rpm LPs (black vinyl)
Genesis – Selling England by The Pound, The Lamb Lies Down On Broadway, Nursery Cryme, Genesis, Abacab, Foxtrot, Invisible Touch
Phil Collins – Face Value, Hello! I Must Be Going
John Coltrane – Giant Steps, My Favorite Things, Coltrane Plays The Blues, Ole` Coltrane, Coltrane Jazz, Coltrane's Sound
Ray Charles – The Genius Of Ray Charles, What I'd Say, Ray Charles, Yes Indeed!, The Great Ray Charles
Bad Company – Bad Company, Straight Shooter, Run With The Pack, Desolation Angels, Burnin' Sky
Charles Mingus – Blues & Roots, Oh Yeah!, The Clown
Yes – Fragile, Close To The Edge, The Yes Album, 90215
Otis Redding – Otis Blue / Otis Redding Sings Soul, The Dock of The Bay, The Otis Redding Dictionary Of Soul, The Soul Man
Foreigner – 4, Foreigner, Head Games, Double Vision
Crosby Stills, Nash & Young: Déjà vu Crosby, Stills & Nash – Crosby Stills & Nash
Dr. John – Gris Gris, In the Right Place, Dr. John's Gumbo
Stone Temple Pilots – Core, Purple
Buffalo Springfield – Buffalo Springfield, Buffalo Springfield Again
Note: More Acoustic Sounds-pressed titles for Atlantic 75 will be announced at a later date.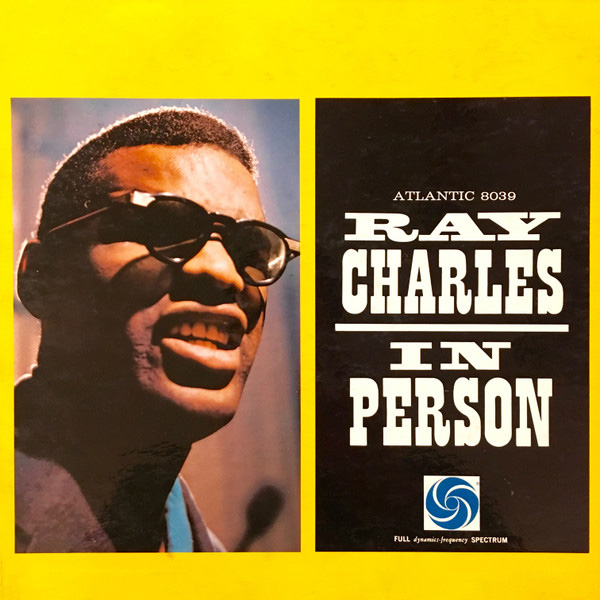 VMP COLLECTION
The Mar-keys / Booker T. & The M.G,'s – Back To Back (Mono)
John Prine – Sweet Revenge (Stereo)
Ray Charles – In Person (Mono)
Lupe Fiasco – Food & Liquor
Stone Temple Pilots – No. 4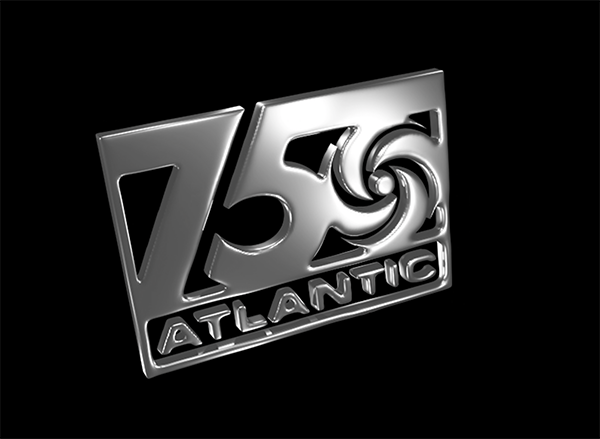 <!- ------------------------------------>