+Audio Announces The + Record Player "Kickstarter Edition"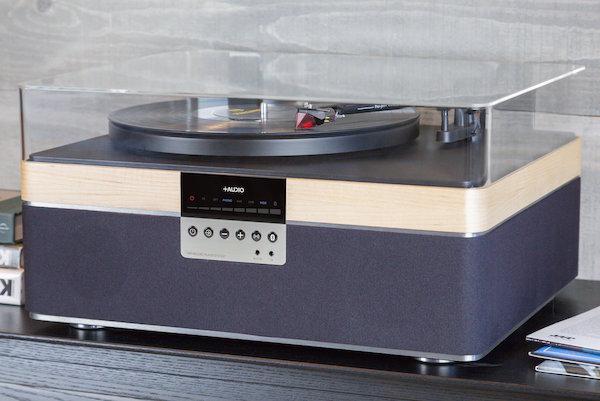 +Audio introduced its
+Record Player
at High End Munich 2017. Now the company has initiated a Kickstarter project to self-fund the
+Record Player "Kickstarter Edition
.
The Kickstarter campaign runs through October 15th. The +Record Player is an "all-in-one" Bluetooth enabled unit that includes a high quality Pro-Ject turntable fitted with an Ortofon 2m Red. Skeptics should know that the (very experienced) designer is well aware of potential feedback issues that can occur when you mount a turntable in the same chassis as the speakers. He claims to have dealt successfully with the issue. We'll find out when a production unit comes our way for a review. At the time we'll interview the designer.
According to +Audio Marketing Manager James DiPaolo, early Kickstarter backers get some "sweet deals", which you can check out on the +Audio Kickstarter page.
| | | | | | | | | | | |
| --- | --- | --- | --- | --- | --- | --- | --- | --- | --- | --- |
| | Equipment Reviews | | The Gruvy Awards | | Blogs | Columns | | Show Reports | | News |