AXPONA 2015 Coverage Starts Friday, April 24th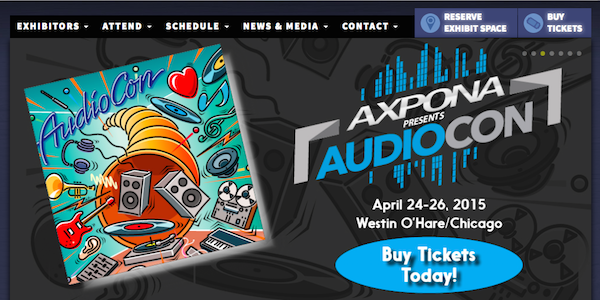 AXPONA 2015 presents "AudioCon" Friday April 24th through Sunday April 26th at Chicago's Westin O'Hare Hotel. Analogplanet will be covering the show from an analog perspective here and presenting seminars as well as tweeting (@analogplanet) breaking news.
For more information click here. If you are in the Chicago area, hope to see you there!
We all know to what the moniker "AudioCon" refers. Unfortunately in the mainstream world of audio ignoramuses, "audio con" refers to anything sound producing that costs more than a few hundred dollars. Watch out for those people and if given the opportunity, fight back!
<!- ------------------------------------>
| | | | | | | | | | | |
| --- | --- | --- | --- | --- | --- | --- | --- | --- | --- | --- |
| | Equipment Reviews | | The Gruvy Awards | | Blogs | Columns | | Show Reports | | News |