CoolCleveland.com Asks For "CD vs. Vinyl Comparison"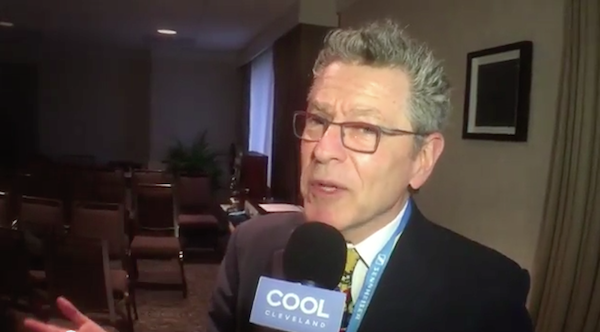 At AXPONA 2014 CoolCleveland.com's Thomas Mulready interviewed me following a turntable set-up seminar. This year he returned and asked me to conduct an on-camera CD vs. vinyl "shootout" using Roxy Music's
Avalon
as the test subject.
I was happy to oblige. Mulready brought with him two American pressings (one for me) and the original U.K. pressing. Paragon Audio's Larry Marcus generously offered one of his rooms, even though the show was officially over for the day and everyone wanted to go to dinner.
The room featured a Brinkmann Balance turntable fitted with a Koetsu cartridge and a DCS Puccini SACD player, so the source comparison was more than fair. Electronics were from highly regarded, but still relatively unknown Doshi Electronics: amplifiers, preamplifier and phono preamplifier and the speakers were the new Wilson Audio Specialties new $15,000 Sabrinas.
As we were about to begin, Nick Doshi, who is an experienced electronics and broadcast engineer, informed us that the master of Avalon was a PCM 1632 U-matic video tape! This was certainly news to me and a shock to the system. He claims to have seen the master. Nonetheless, went through with the exercise.
When I returned to my room I emailed Bob Ludwig, who responded the next morning (even though he's on vacation--thank you Bob!): "Avalon was DEFINITELY cut from a 1/2" 30ips Bob Clearmountain (analog tape) mixed from a Sony 3348 digital multi-track."
So that turns things in the opposite direction! A digital recording mixed to 30 IPS analog tape. Don't you wish the new reissue had been cut from that tape? But that's another story.
In any case, here's what went on last night in the Paragon Audio room:
<!- ------------------------------------>