Bob Ludwig Issues Statement Re: "Queen Studio Collection" Box Set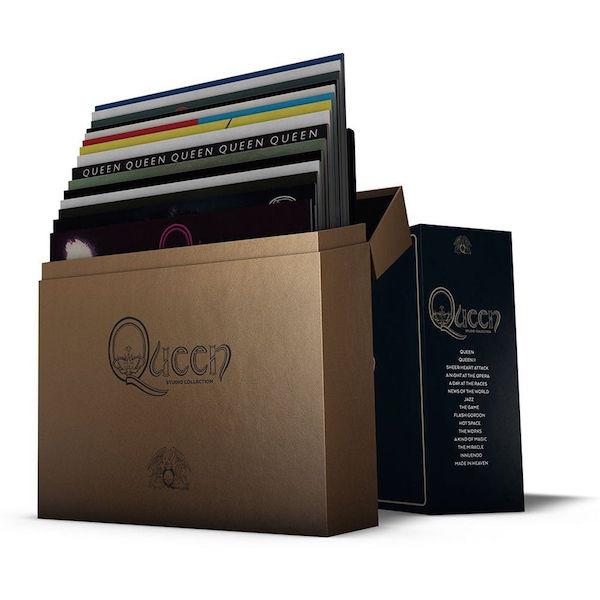 (An analogplanet.com exclusive): Bob Ludwig today issued a statement about the Queen "Studio Collection vinyl box set.
News that Queen's vinyl box set had been produced using Bob Ludwig's 96k/24bit master files rather than directly from analog tape created speculation about the condition of the tapes as well as why the choice was made to cut from digital.
To end the speculation and with the approval of Queen's "camp", Bob Ludwig issued the following clarification:
Hi Michael,
The people from the Queen camp were the most fastidious listeners I've ever encountered. No one I've ever worked with has shined a light like this on a project.
The Queen camp wanted to: fix all ticks, fix "bad" edits that couldn't be re-spliced to correct them with a razor blade, have me change eq if necessary note by note.
They hired an engineer JUST to listen to everything at half-speed, and BACKWARDS as well, to see if the slightest tick or anomaly could be perceived and fixed.
Most importantly to my mind- in addition, there were first generation mixes of certain songs which were mixed at a different studio from the majority of the album and thus they had different alignment tones etc.
Sometimes they were recorded using the CCIR curve instead of the NAB curve, or they were using Dolby instead of non-Dolby and, for the remastering project, Queen used those first generation tapes instead of the former album masters of those certain songs which of course had to contain a COPY of those mixes in order to cut from them.
They ended up having literally countless fixes to make for the most perfect sound they wanted.
I mastered everything from the original master tapes, but the final product, in order to sound like they wanted it to sound, HAD to be cut from the high resolution EQ masters. The difference between some of the first generation mixes and the tape copies of them that had to be inserted into the original cutting album masters was sometimes staggeringly better, for SURE it made for a better final product.
Believe me, they spared NO expense on doing it as perfectly as they thought they possibly could.
Best regards,
Bob Ludwig
<!- ------------------------------------>