Bonnie Raitt's Nick of Time Getting AAA Vinyl Reissue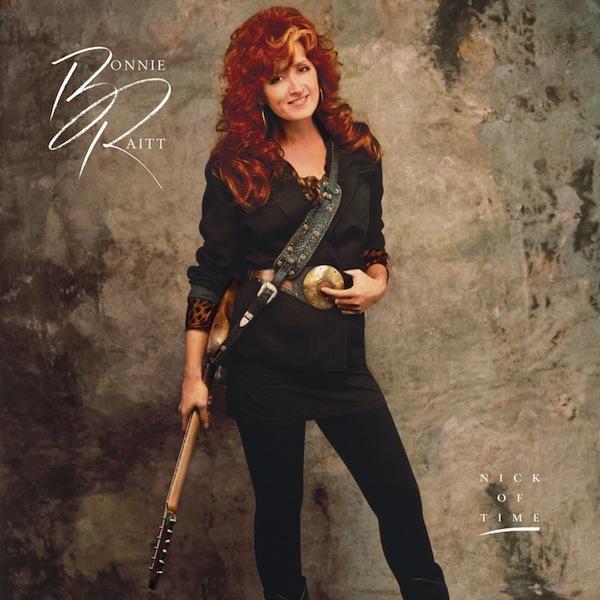 It's difficult to believe that 25 years have passed since the original release of Bonnie Raitt's
Nick of Time
LP, an album whose title song deals with running out of time but that's how long it's been.
Capitol/UMe will re-issue it on vinyl-only June 24th.
Raitt's 10th album sold five million copies, won three well-deserved GRAMMY® Awards, including "Album of the Year" and was her "comeback" album after having been dropped by Warner Brothers.
The title track is a powerful meditation on aging that struck a nerve among "Baby Boomers" when first issued in 1989 when the average boomer was around 40 with parents in their 60s. Now the boomer generation finds itself at that age. It's damn sobering. The song and the rest of the album hold up well—which is more than can be said for some boomers—but not Raitt who's still going strong.
The original producer, Don Was, now president of Blue Note records, oversaw the reissue along with original recording engineer Ed Cherney. The publicity blurb said "..remastered from the original analog tapes" but we know how that can often go so analogplanet received clarification from the publicist who confirmed the lacquers were cut from analog tape.
Nick of Time is a superbly engineered recording that was well-reissued by DCC Compact Classics some years ago, with Steve Hoffman supervising the cut by Kevin Gray. This time we have the producer and engineer of record at the helm, probably cut by Ron McMaster at Capitol Studios. Not sure where it is being pressed but we'll soon find out.
Here's hoping for the best. This is an album well-deserving of a first class AAA vinyl reissue.
<!- ------------------------------------>