Cassette-Only Reissue Series April 30th From RecordingTheMaster and ThinkIndie Distribution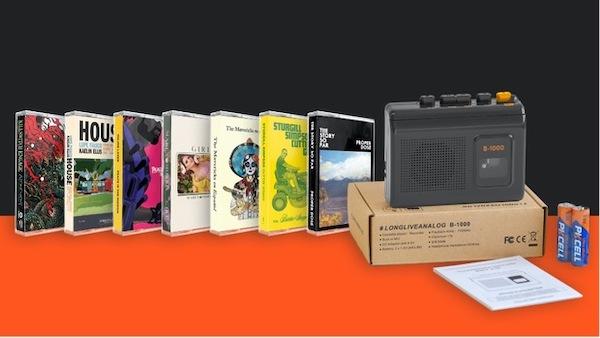 Who are we to laugh? "First time ever" cassette-only release include Sturgill Simpson, Major Laser, Maren Morris, Lupe Fiasco and Kaelin Ellis and The Mavericks. The cassettes are accompanied by RecordingTheMasters' B-1000 Portable Cassette Player.
RecordingTheMasters claims to be the "worldwide leader in reel-to-reel tape manufacturing. While you may be unfamiliar with RecordingTheMaster, you may better have heard of Mulann in Normandy, France. It manufactures analog recording tape using chemical formulas from AGFA and BASF. For more information go to the RecordingTheMasters website. And then maybe you saw Lexus is introducing a car with a turntable. Look it up please under "the vinyl resurgence has jumped the shark".
<!- ------------------------------------>
| | | | | | | | | | | |
| --- | --- | --- | --- | --- | --- | --- | --- | --- | --- | --- |
| | Equipment Reviews | | The Gruvy Awards | | Blogs | Columns | | Show Reports | | News |